Changhong released the new flagship TV Q9K MAX series in 2022, offering 75-inch, 86-inch, 98-inch, and 110-inch models, all equipped with 8K 120Hz UMAX screens and built-in AI independent chips. How is this Changhong Q9K MAX TV review?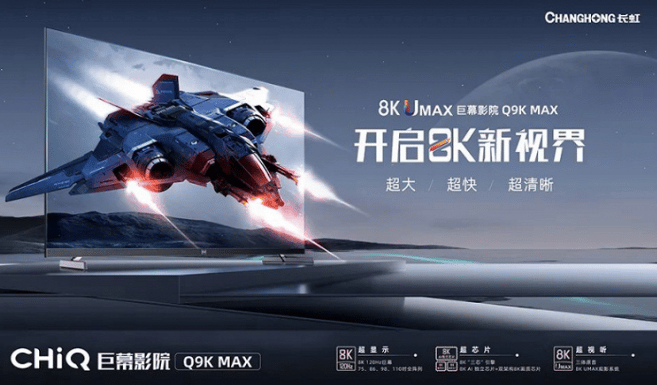 The high-end TV market has never been as competitive as cost-effective smart TVs. However, as Internet manufacturers, mainly Xiaomi, try to cross the circle and open up new consumer groups, traditional TV manufacturers are also involved in this "war".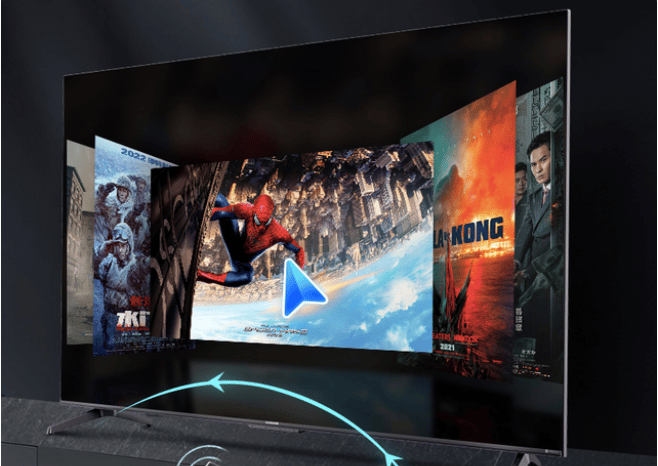 Now, the traditional TV manufacturer Changhong has officially released the new flagship TV Changhong Q9K MAX series. All four sizes of the whole series are equipped with 8K ultra-clear resolution + 120Hz high refresh rate screens, creating a giant-screen theater experience for users.
Changhong Q9K MAX TV is equipped with a "three-core" combination of AI independent chip + dual-architecture 8K image quality chip, providing image quality optimization effects. From the perspective of product positioning, Changhong Q9K MAX series can basically be said to be the master of Xiaomi TV.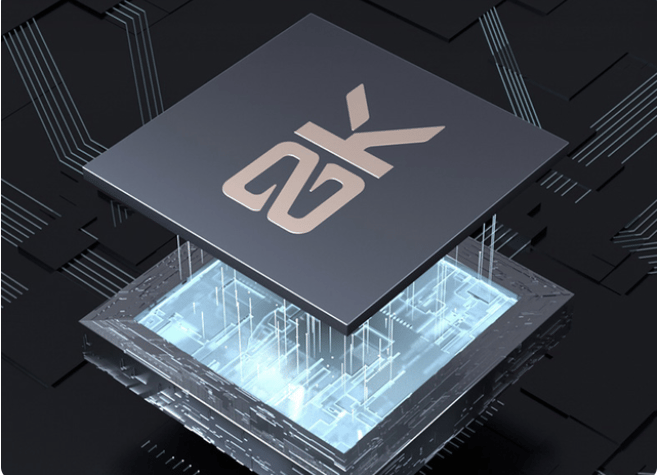 In fact, there are not too many competitors on the 8K resolution TV track. Due to cost and resource issues, at present, in addition to the related products of first-tier TV manufacturers, most manufacturers realize the claimed "8K TV" by "supporting 8K decoding", rather than TVs that actually reach 8K resolution. .
Although it is almost indistinguishable to the naked eye for ordinary users, for home theater enthusiasts and gamers, they can tell the difference. Of course, for example,
Samsung QN700B
series flagship TVs and
Sony Z9J
series TVs are equipped with true 8K resolution screens, but the prices are almost all very expensive, and Changhong's advantage in this regard is still greater.
The 75-inch version of the Q9K MAX is $2,800, the 86-inch version is $4,300, and the 90-inch Q8R MAX is $2,500.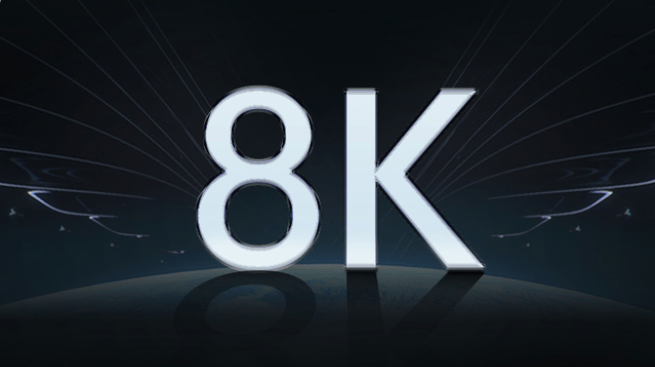 In addition to the significant increase in picture quality and display effect, the Q9K MAX series is also Changhong's first flagship TV to enter the "5G+8K" field. At present, the development speed from 4K resolution to 8K resolution is still slow, and the lack of resource content is naturally the core reason. But the transmission speed is also an urgent problem to be solved.
5G has a natural advantage in video transmission speed. It solves the speed problem and has greatly promoted the popularization of 8K TVs. When transmission speed is no longer an issue, producers can also provide higher-definition film sources. Under this virtuous circle, universal popularization of 8K TV will be realized in the near future.