Dangbei NEW F3 released yesterday, is it good?
1. Optical parameters
NEW F3 uses a new generation of RGBB four-channel architecture LED lamp set which achieves a new breakthrough of brightness reaching
2150ANSI lumens
Display: built-in
0.47DMD display chip
(like Dangbei F2),
1080P
resolution, to meet the needs of the current stage of home projectors, 1080P is also the most mainstream resolution of the current projector.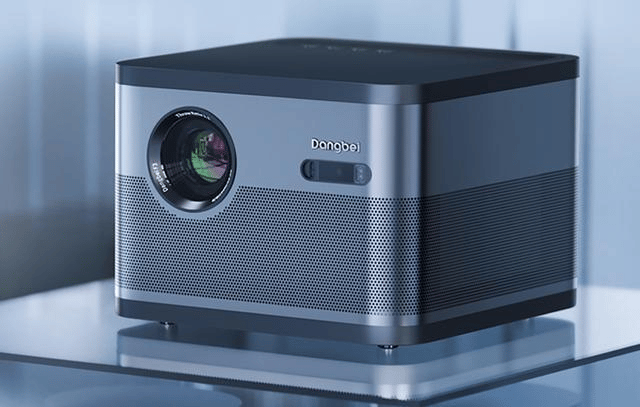 2. Configuration parameters
Dangbei NEW F3 projector continues to use the
MSD6A938
quad-core processor in its system configuration, with high processor performance and fast computing power. Storage is
4 + 64GB
combination so you can install more third-party software applications. The system UI is
Dangbei OS2.0 flagship version
, with standard, elders and children's mode, also supports cell phone remote control, remote control, and desktop DIY and other functions.
3. Performance Parameters
Since the Dangbei NEW F3 projector has upgraded the ToF+ CMOS camera module and adopted a
higher definition camera
, it has improved the efficiency of the projector in auto keystone correction and laser autofocus, and
the auto-correction speed is much faster than the Dangbei F3
. The Dangbei NEW F3 projector also adds
intelligent obstacle avoidance
,
automatic screen adjustment
and
eye protection mode.
In eye protection mode, it will automatically off screen when it senses blocking, intelligent obstacle avoidance and automatic screen adjustment are features applied to the Dangbei X3, which will also be realized on the Dangbei NEW F3 now.