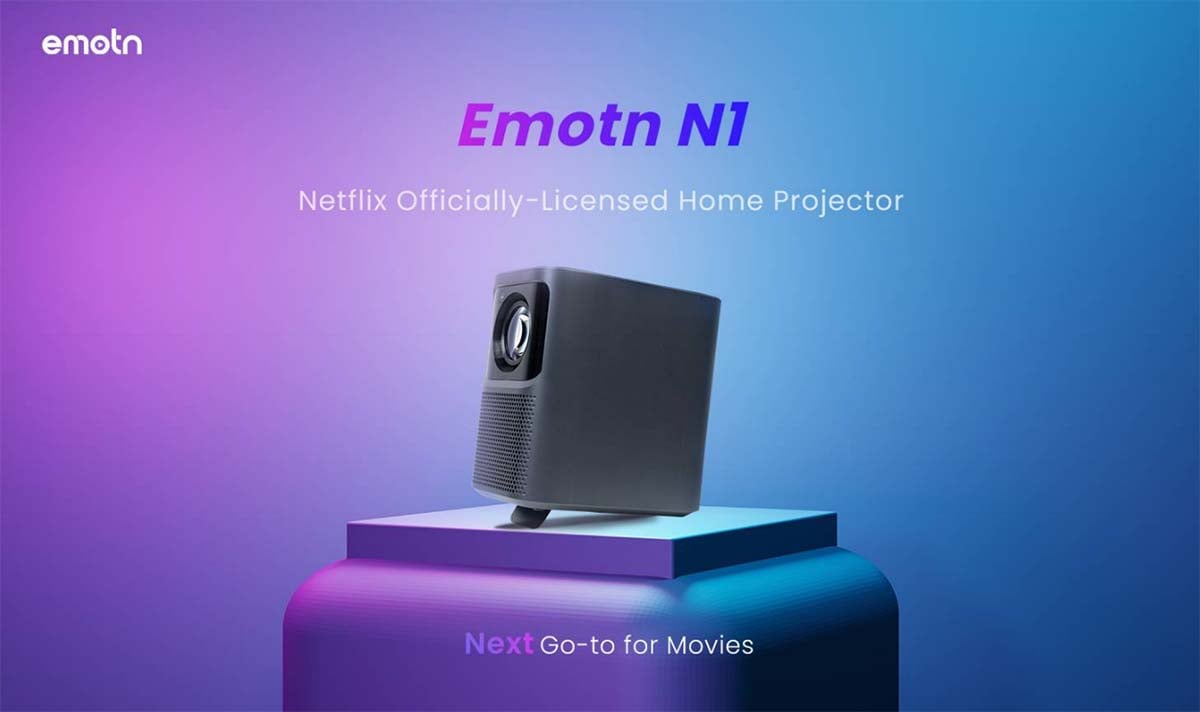 Emotn, a dynamic smart projector brand, has recently released a stunning new product, the Emotn N1. Following the gradual release of a series of smart projector models last year, this young brand is gradually gaining a firm foothold in LCD projectors and harvesting a lot of positive feedback from users.
This time, the new Emotn N1 brings users a fantastic HD picture quality with 500 ANSI lumens brightness and native 1080P full HD resolution.
Amazing picture and immersive sound​
As a portable projector, the Emotn N1 boasts a higher brightness than other similar products, with 500 ANSI lumens providing a bright and clear picture in dimly lit environments, providing a visual feast for movie nights.
The addition of HDR10+ and HLG technology allows the Emotn N1 projector to deliver more dynamic range and image detail, providing a bright picture while the N1 has the ability to restore the best colors to the image and present users with vivid and realistic content.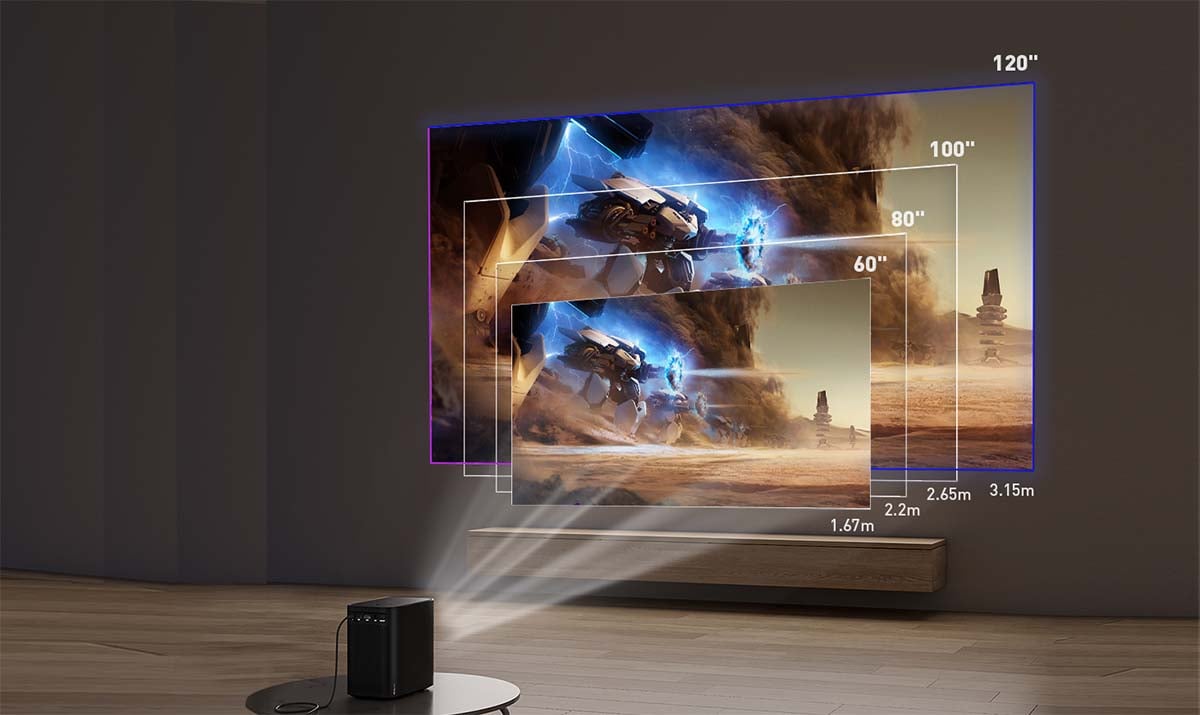 The N1 can project users' favorite content to a large screen size of 60 to 120 inches, providing a more immersive viewing experience than a TV.
In addition to excellent picture quality, the Emotn N1 is also equipped with excellent audio effects. The projector has two built-in 5W speakers combined with Dolby Audio to provide loud, vibrant sound and allow users to hear every detail of the video content.
The bright, clear picture with excellent sound is designed to provide users with a cinema-like immersive audio and visual experience, making users as immersive as they are in the story.
Netflix Officially-Licensed, Rich in Content​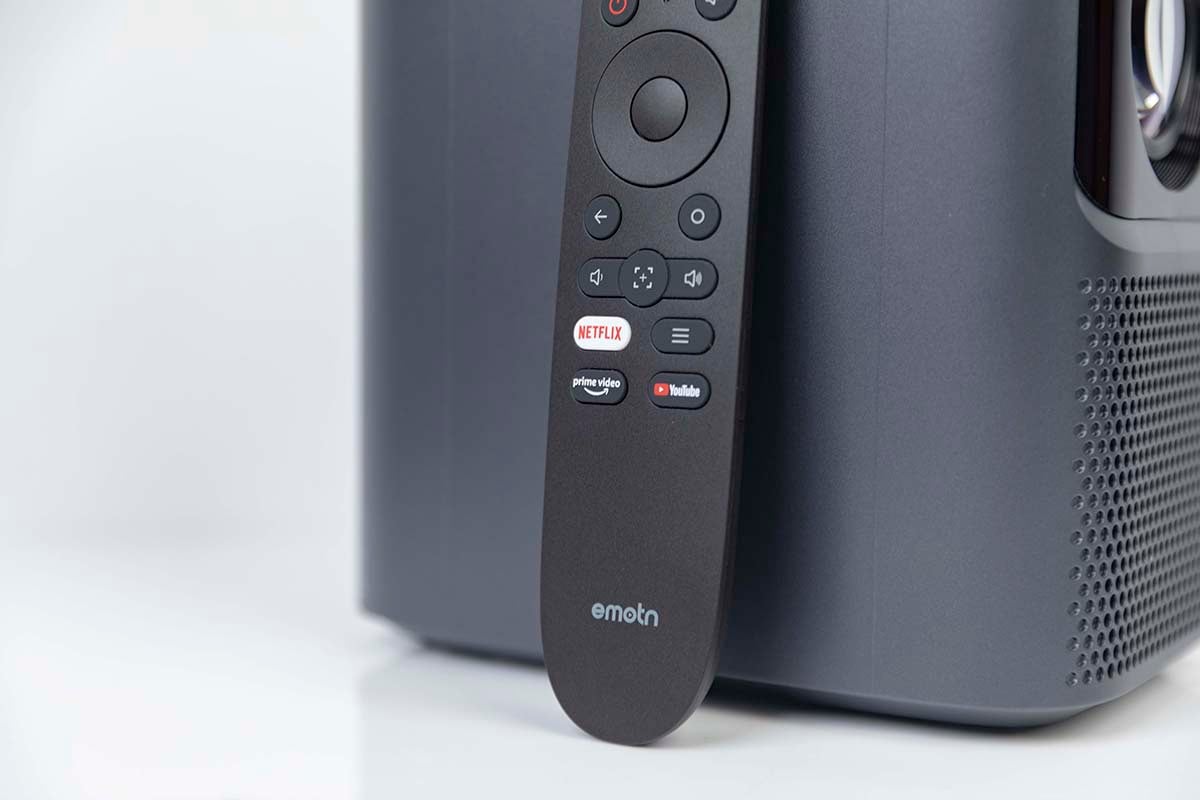 The Emotn N1 is the brand's first portable smart projector to be officially recognized by Netflix, allowing users to access the Netflix content library directly via shortcut keys on the remote control for quick access to the content they want. The Emotn N1 has hotkeys on the remote control for three streaming services: Netflix, Prime Video, and YouTube. Rich content from all three platforms can be accessed quickly with a single press.
Mainstream streaming services contain a large range of content for users of all ages. Whether it's movies, TV series, documentaries, or variety shows, users can access high-quality content with Emotn N1.
Rich Connectivity, Easy to use​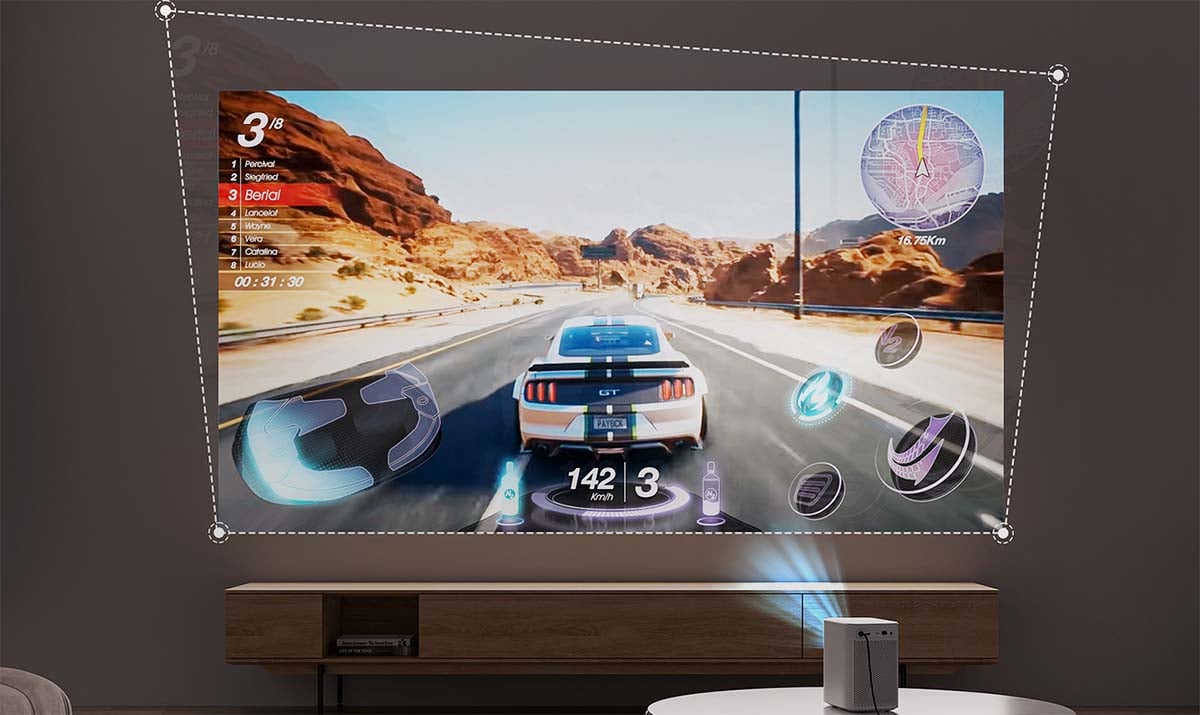 With user-friendliness as its cornerstone, Emotn N1 offers smart features and simple operations. The projector is equipped with the most advanced ToF (Time of Flight) laser autofocus function, which quickly brings blurred images into sharp focus, significantly reducing the time users spend waiting for the focusing process.
In addition, the superior auto keystone correction function frees users' hands to automatically obtain a clear rectangular image. The automatic smart features make projector operation and setup simple and easy.
Despite its compact and portable appearance, the Emotn N1 is dedicated to maximizing the projector's functionality and is designed for versatile connectivity. The projector is set up with HDMI, USB, WiFi, and Bluetooth connectivity, so users can connect it to a variety of devices to take greater advantage of the projector's convenience and large-screen nature.
The Emotn N1 also offers a Bluetooth mode that allows users to use it as a high-quality Bluetooth player, connecting Bluetooth devices to the N1 to play delicate note melodies.
With such high-quality performance, the Emotn N1 transmits just under 26 dB of noise, ensuring that you can watch movies or listen to music without being disturbed by noise.
Compact Design, Small and Portable​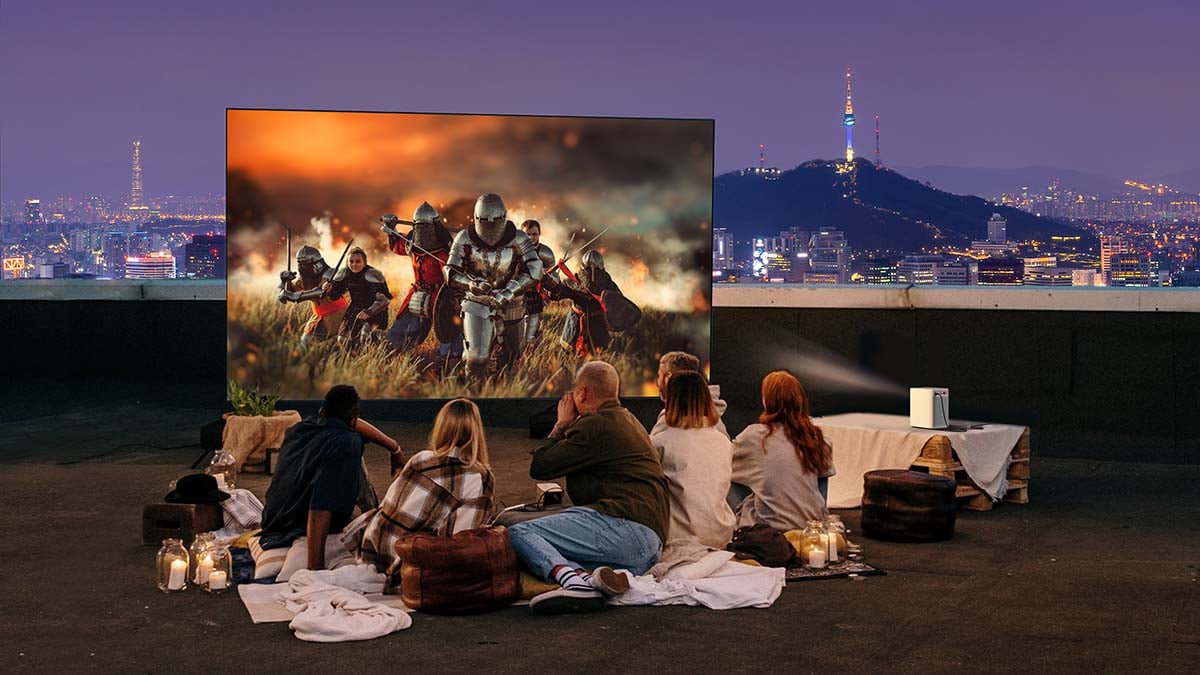 Emotn N1 has a stylish and simple design, suitable for a variety of home environments. Its compact shape is dedicated to portability, allowing users to work and play richly anytime, anywhere.
The built-in stand at the bottom of the projector allows users to adjust the angle of projection by up to 12 degrees for a variety of scenarios.
Emotn N1 has a large life span of 30,000 hours, and its extra-long life span makes it extremely cost-effective.
The Emotn N1 projector is now available on Amazon for $399.99. Get a $50 off coupon for the
Emotn N1
. Visit the official Emotn store for more information and discounts.