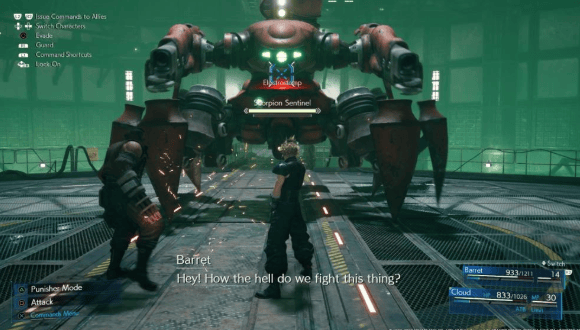 1997's Final Fantasy VII is one of the most beloved games ever released. Its (then) state-of-the-art graphics, memorable characters, and engaging gameplay are still highly regarded to this day. For years, fans have begged developer Square Enix to revisit the Japanese
role-playing game
with contemporary technology—a request the company has finally fulfilled with Final Fantasy VII Remake. The 2020 iteration features the classic characters, story, and setting you remember, but reinterpreted with modern-day graphics and gameplay. People who've played the original version will experience the iconic tale in a new light, while the uninitiated can finally explore the game—well, part of it.
Episode One
Though it doesn't say so on the box, Final Fantasy VII Remake is an episodic title. In fact, this particular installment consists of the game's opening Midgar region. However, instead of being only ten hours, this is a beefy 40-hour experience. Despite being just a fraction of Final Fantasy VII's story, this chapter is a complete tale with a satisfying narrative through-line.
Final Fantasy VII Remake, like the original game, stars a soldier-turned-mercenary named Cloud Strife. The game's intro sees him helping the Avalanche rebel group in their efforts to blow up a mako reactor. Mako is the lifeblood of their planet, which is being used as an energy source by the shady Shinra corporation. Avalanche, particularly members Barret Wallace and Tifa Lockheart, have dedicated their lives to stopping Shinra, a corporation that they believe is actively killing the planet.
As the story progresses, things go from bad to worse for Avalanche as Shinra closes in on the rebels. Cloud, who is indifferent to the group's efforts, begins to slowly come over to their cause. The core story and character growth of the original doesn't see many radical changes. However, there are some details (which we won't spoil here) that add depth to the world and characters, making each feel fuller.
Cool Combat
In contrast to its turn-based predecessor, Final Fantasy VII Remake features real-time combat. Skills learned in titles like Devil May Cry 5, God of War, or any other modern action game will prove useful in battle. Dodging and blocking are every bit as important as attacking. However, Final Fantasy VII Remake isn't a brainless brawler. Recklessly mashing or holding the attack button will either get your entire party killed or have you dispensing copious amounts of Phoenix Down revival potions. Strategy and tactics are crucial to surviving battles (relatively) unscathed.
There are two combat modes: Standard and Classic. In Standard mode, you perform basic attacks, use magic and abilities, or select items at any time during battles. Classic mode is a variant of Easy Mode. Don't let the name fool you, as this mode does not play like the old game. Your character automatically performs basic attacks on enemies, and enemies are much weaker combatants. Though you still control your characters, your main focus is waiting for the ATB gauge to fill so you can unleash magic and special moves. This mode isn't for people who want more action-centric combat.
Like the original game, this remake features Limit Breaks. These extra-powerful attacks are unique to each character, and give them the ability to summon powerful creatures that deal massive damage. With the exception of standard attacks, all actions consume one or two blocks of the Active Time Battle (ATB) bar. ATB replenishes over time, but you can make it fill faster by performing successful attacks or by having certain Materia orbs equipped. More on Materia in a bit.
Final Fantasy VII Remake offers numerous weapons, and each one has its own unique combat ability. To learn a weapon's ability, you'll have to perform said ability numerous times to raise your proficiency with the weapon. In most cases, using an ability ten times will get your proficiency to 100 percent. Once that happens, you'll permanently have that specific ability (and any others you've unlocked) in your toolset, even if you equip a different weapon.
As with most RPGs, Final Fantasy VII Remake lets you earn experience points by defeating enemies. Earning experience levels up your characters and gives them additional attack, magic, and defensive points. Leveling up also earns weapon-enhancing skill points. As you earn more skill points, you'll unlock additional weapon upgrade nodes in the weapon enhancement sub-menu. You can then manually select which upgrades to unlock or have the game automatically select the best available upgrades for you. Upgrading weapons is a relatively painless process and an important one that will help you deal with enemies more efficiently.
The real-time combat makes for ferocious and exciting battles that retain the strategic aspect of turn-based encounters. For the most part, the system is fair. If you die in battle, you likely did something wrong. However, the fighting has flaws. There are times when enemies leave you defenseless by assailing you with successive unblockable attacks. It's frustrating to get knocked out of a healing spell during crucial moments, too. Instances like these don't happen often, but when they do, you'll want to throw your controller across the room. Still, most battles will go your way if you maintain composure.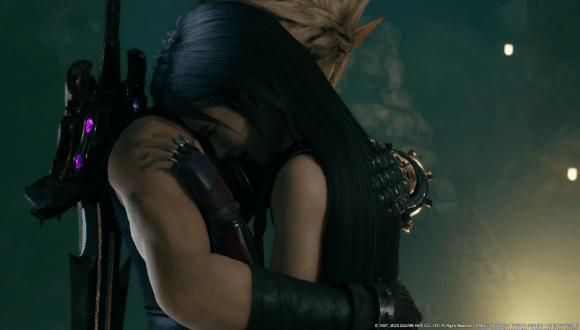 The Materia System
Final Fantasy VII's Materia system arrives in the remake intact. By attaching Materia orbs to weapons and accessories, you gain access to various magical skills, such as elemental attacks, cures, buffs, and de-buffs.
Materia orbs level up along with the characters who wield them, which opens the door to additional spells. For example, combining the Amplify Materia with Fire unleashes an inferno that hits multiple foes. Linking an Elemental Materia with, say Lightning, deals lightning damage with every attack. Final Fantasy VII Remake lacks character classes, but it's possible to create them by cleverly linking different Materia. This system allows players a great deal of flexibility with character builds.
Unreal Graphics
Powered by the Unreal 4 engine, Final Fantasy VII Remake is one of this generation's most impressive-looking titles. With some exceptions, every environment brims with stunning detail. Squalid slums, bustling entertainment districts, luxurious high-rises, and arid wastelands look authentic and lived-in. Characters and the creatures they fight also pop with exquisite detail. While some of the far background shots are little more than still images, they look great, as well.
As stunning as most of the game looks, you'll occasionally run into some lower-res textures. This is especially evident when visiting the slums, where you'll see blurry textures on buildings, the ground, and on random junk in the environment. This inconsistency is off-putting, especially when the vast majority of the game looks so pristine. The lower-res textures aren't enough of a distraction to mar the experience, but their existence is very noticeable.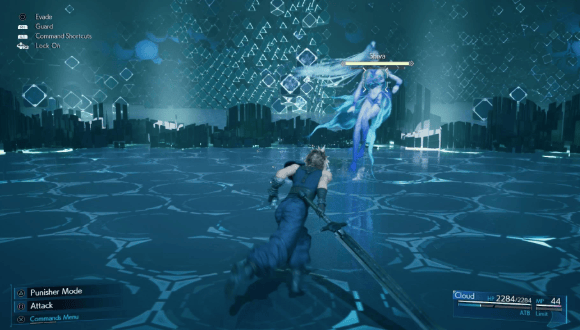 Last edited: