Fujifilm's new Z Series ultra-short-throw projector, the FUJIFILM PROJECTOR Z6000, is now available in what is officially described as the smallest body in its class.
The Fujifilm FP-Z6000 projector is equipped with a laser light source and can provide 6000lm picture brightness output. By optimizing the layout of the internal components of the body, the smallest size (460mm x 510mm x 162.5mm) and the lightest weight (about 18.0kg) in the same level product design are achieved.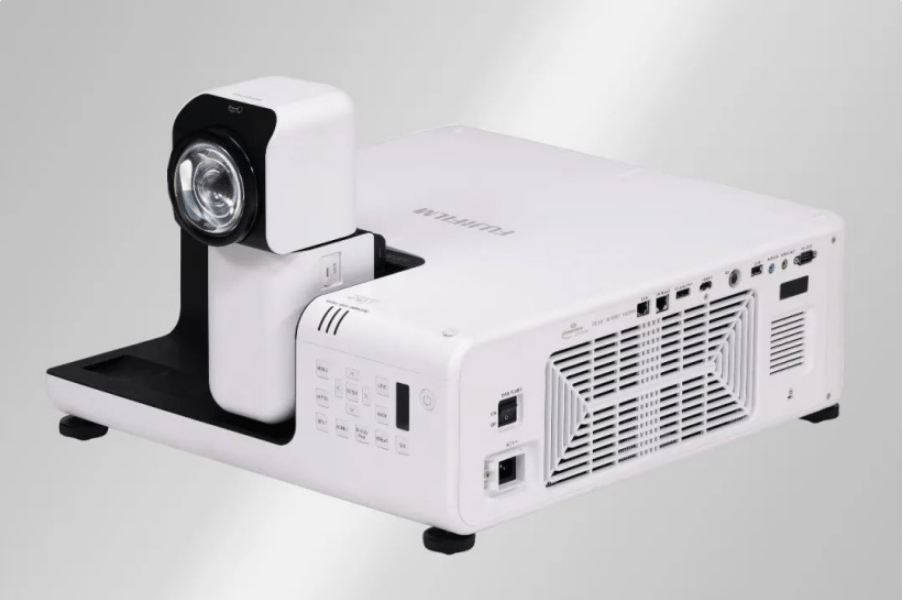 The FP-Z6000, as a Z-series ultra-short-throw projector, is equipped with the world's first "dual-axis rotating ultra-short-throw lens". It can be rotated 90 degrees from the lens mount axis, and the lens axis can be rotated 360 degrees. It can project images in all directions without moving the body.
In addition, the FP-Z6000 uses a large-diameter aspherical lens and supports the Lens-Shift function, which can reach 70% up and down and 35% left and right. Therefore, you can easily move the position of the projected picture without changing the projector's installation position or lens orientation.
Moreover, its 1.1x optical zoom capability can adjust the size of the projected image during installation, and its optical zoom function is combined with the lens shift function.