The promised free version of Stadia has been released by Google. Old and new users can get two months 'membership of Stadia Pro for free. Google is also reportedly working on an Android TV app.
When Google launched its game streaming service Stadia in November 2019, it encountered problems, such as limitations and fulfilling promises.
In the months since its launch, Google has been grappling with these issues and limitations. The latest move promises a free version of Stadia, which is now available. The free version only allows you to access Google's game streaming media platform, you must buy the game on demand.
Google says old and new users can get a free two-month Stadia Pro membership (usually $10 a month).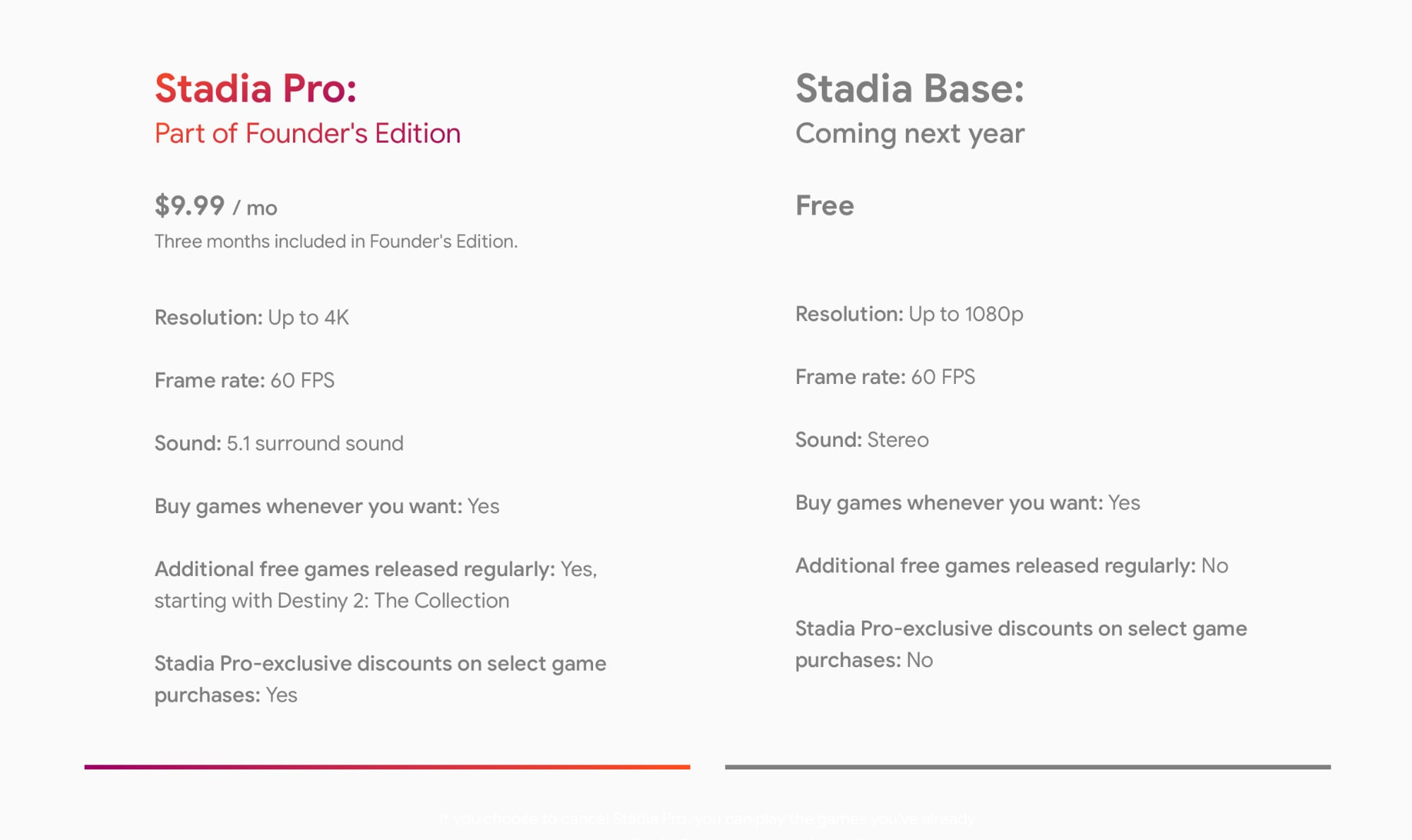 Google is ready to roll out the Android TV app
First, you need compatible devices as well as a gamepad or mouse/keyboard. Currently, Stadia is supported on mobile Android devices and Chromecast Ultra (via the Stadia gamepad only), as well as on the PC's Chrome web browser.
You can find a list of compatible handles here.
In a separate report, 9to5Google said the latest Stadia app update includes multiple references to the Android TV app, which exists for operating systems such as SONY, philips, TCL (Europe) and hisense TV, as well as Nvidia Shield and xiaomi box. According to the report, the updated app can now be loaded horizontally on Android TV devices, but it doesn't currently work.
Google Stadia is currently available in 14 countries/regions: us, Canada, UK, Ireland, France, Germany, Italy, Spain, Netherlands, Belgium, Finland, Denmark, Sweden and Norway, and will be launched in more countries and regions later this year.