Hisense 90L5H Laser TV Review​
Hisense has released a 4K laser TV with a large 90-inch screen: the Hisense 90L5H, a 4K smart laser TV with 2100 lumens of brightness, Dolby Vision support, and an ultra-short-throw projector. In this article, we'll explore the features and review of the Hisense 90L5H Laser TV. Please read on.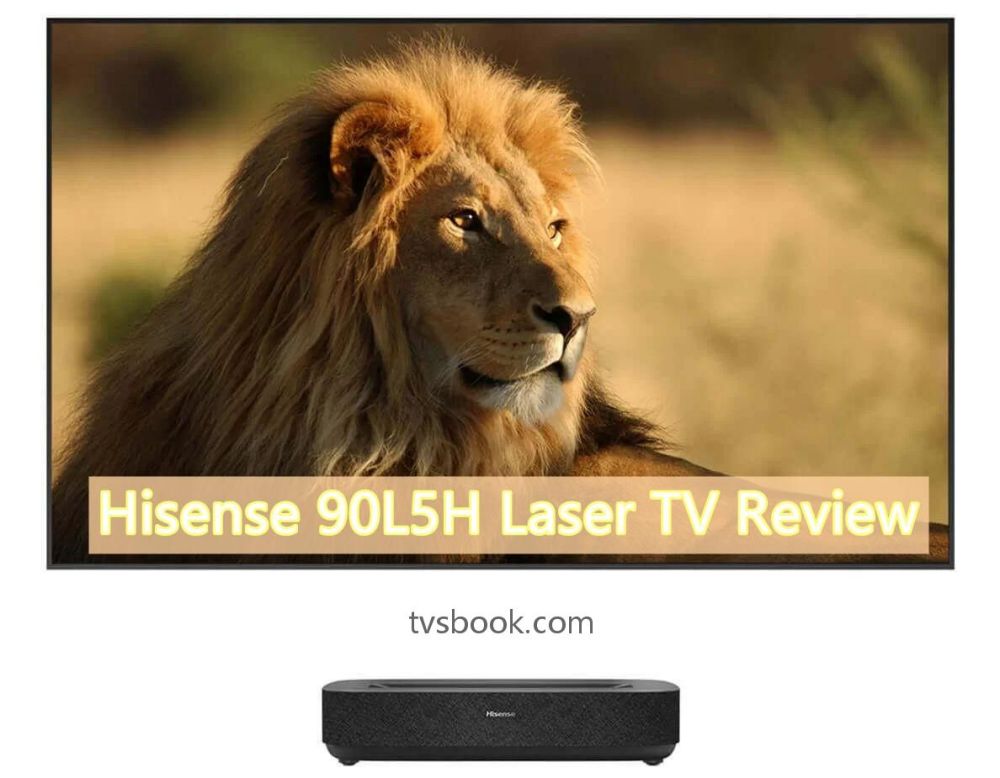 Hisense 90L5H Appearance Design​
The Hisense 90L5H Laser TV is an ultra-short-throw laser projector, so it consists of two parts: the ultra-short-throw projector body and the 90-inch screen. Therefore, it is only necessary to place the Hisense 90L5H projector 16.7CM away from the wall to project a 90-inch screen.

The Hisense 90L5H features an aluminum body and weighs approximately 9.1 kg. It is a black and gray product with a notch at the top from which the laser is emitted and projected onto the screen.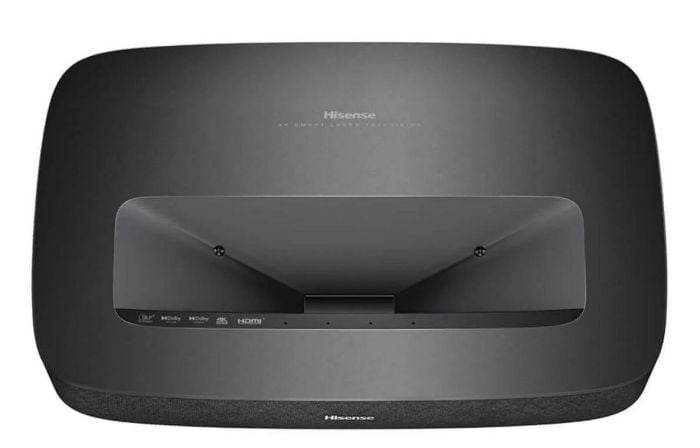 It is surrounded by heat sinks and the Hisense logo.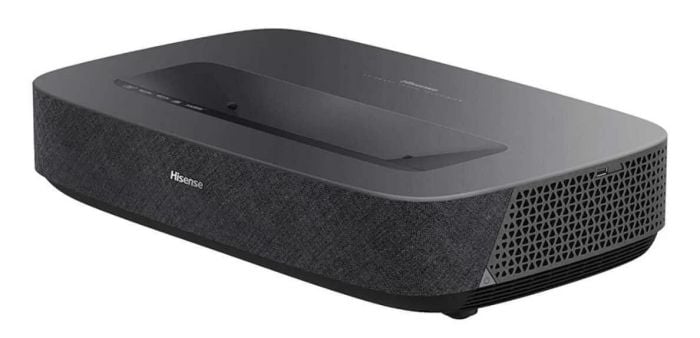 On the back, there are abundant ports for connecting power and other devices.

​
Hisense 90L5H Projection Performance​
Hisense 90L5H4K Smart Laser TV comes with a 90-inch screen and ultra-short-throw projector with a 16:9 aspect ratio, X-Fusion laser technology, and offers up to 2100 lumens of brightness, a native contrast ratio of 3000:1, support for HDR10+ and Dolby Vision, and a light source life of 25,000 hours.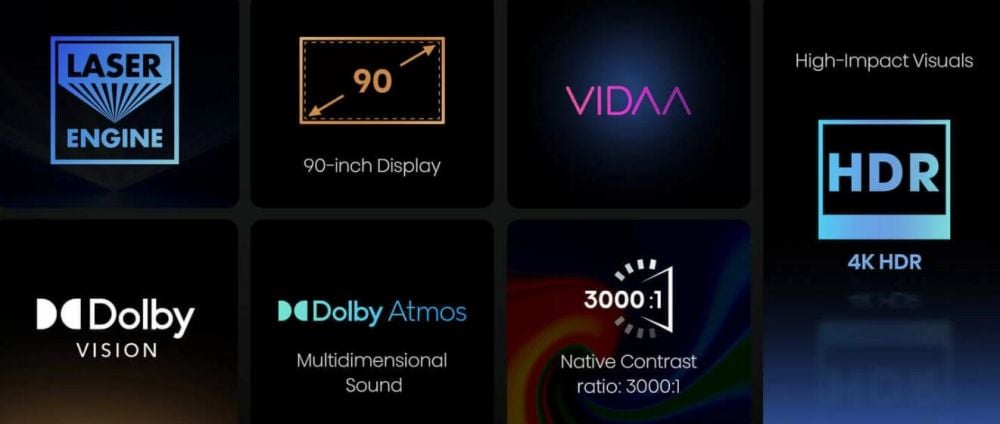 As a result, users can watch the TV in natural light during the day, and the Hisense 90L5H4K Smart Laser TV has a detailed and colorful picture. It not only provides users with rich details and smooth images but also has a large screen size for a more immersive experience.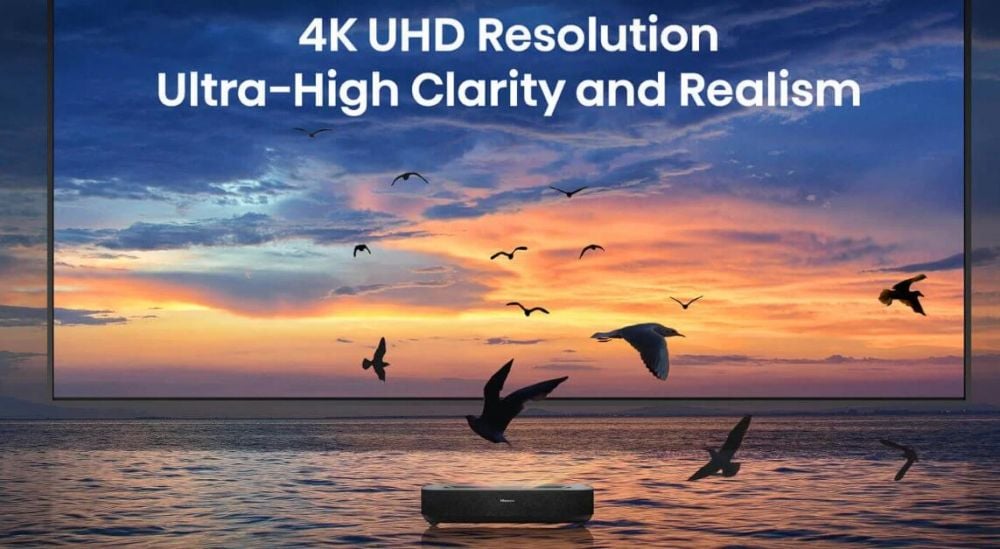 In addition, the TV comes with a remote control that supports Vidaa voice control with multiple streaming buttons.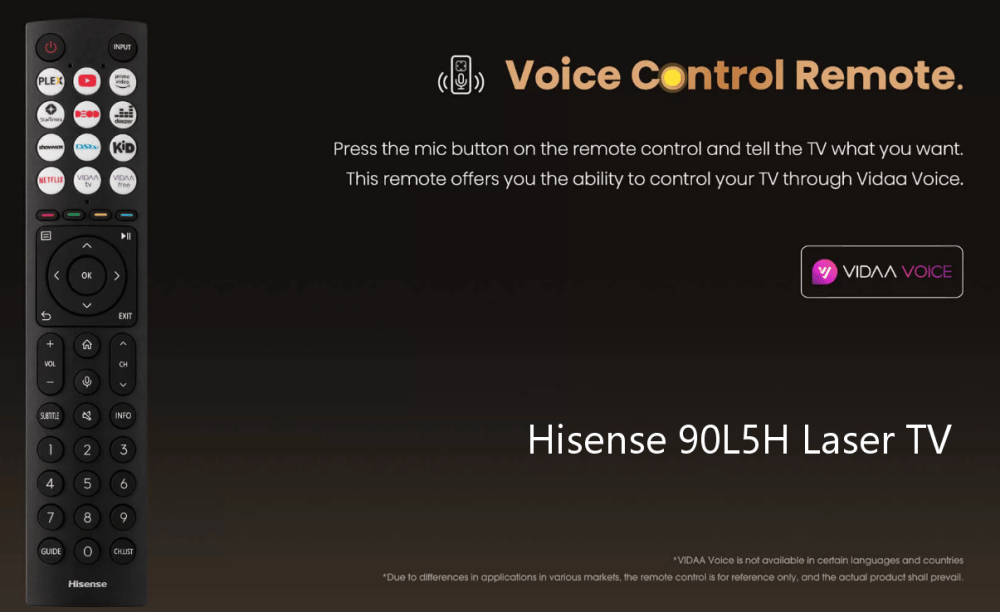 Hisense 90L5H Sound Effect​
The Hisense 90L5H Laser TV has two built-in 15W speakers and is Dolby Atmos compatible. This laser TV is not only large in size, but also has excellent performance and good sound quality. You can use the Hisense 90L5H Laser TV to listen to music, play games, watch movies and more. Owning Hisense 90L5H Laser TV is equivalent to having a multifunctional home theater.

Hisense 90L5H Game Feature​
Hisense 90L5H Laser TV's gaming features include ALLM and motion smoothing technology. Users can connect Hisense 90L5H to PlayStation, Xbox and other game consoles via HDMI port. This way, you can enjoy gaming on a 90-inch screen.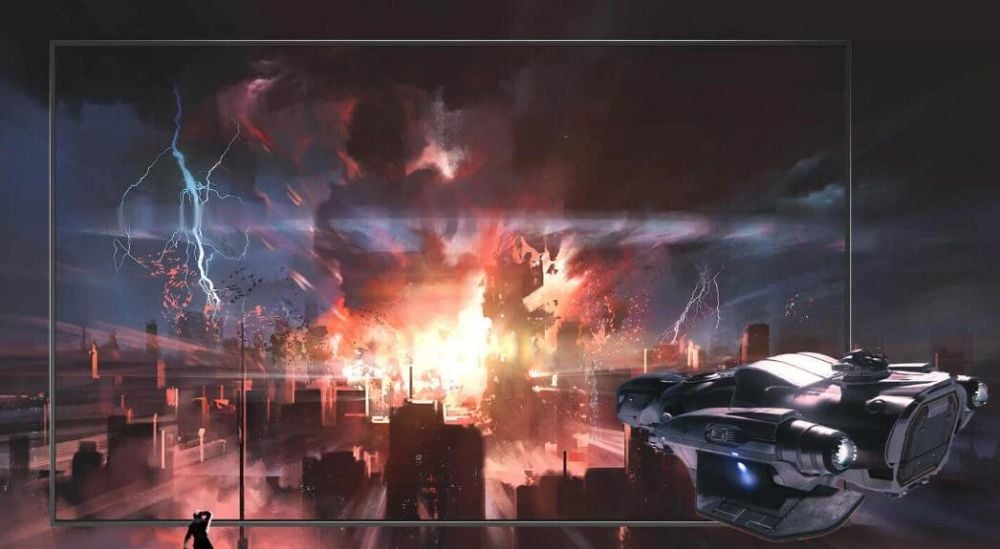 Hisense 90L5H Interface Connection​
The Hisense 90L5H Laser TV has a wide range of interfaces. Its interfaces include HDMI 2.1 ARC, HDMI 2.1, USB 3.0, USB 2.0, S/PDIF optical output, and Ethernet interface. Users can connect to the TV through ports such as HDMI ARC and USB, or connect to audio devices, game consoles, etc. through other ports.

If you want to play your mobile screen on Hisense 90L5H TV, you can use Miracast to cast the screen from your mobile device. In other words, Hisense 90L5H Laser TV has a full range of connectivity options, and it can be used in conjunction with your home devices.
Hisense 90L5H Main Specs​
X-Fusion Laser Technology
4K Resolution
Ultra-short Throw Technology
Dolby Vision
Dolby Atmos
VIDAA Voice
Ambient Light Rejectiion Screen
Smooth Motion
ALLM Game Mode
Filmmaker Mode
VIDAA U6 OS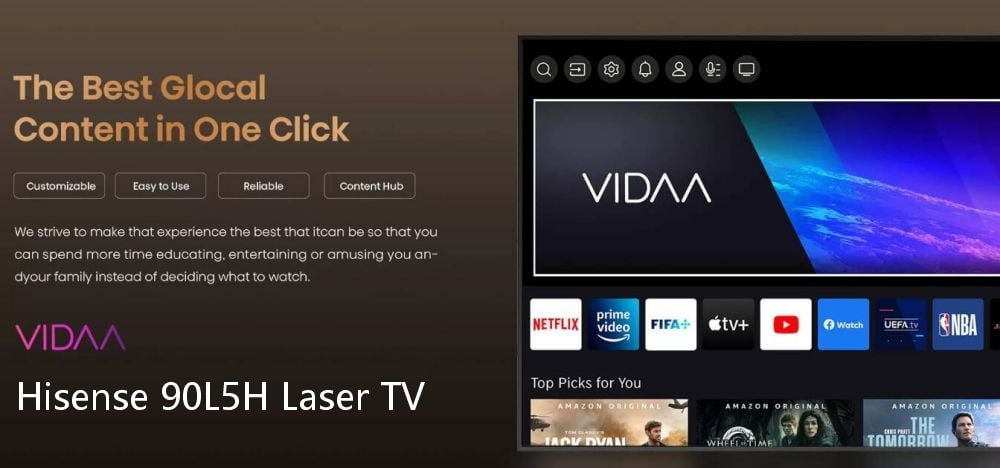 Hisense 90L5H Price​
The Hisense 90L5H 4K Smart Laser TV is now available in Europe and South Africa for 2889.95 euros.