Hisense has recently introduced its latest addition to the TV market, the Hisense E8K. Available in 65 and 75-inch models, this television boasts a 4K 144Hz full-screen display and an astounding 1056-zone local dimming capability.
The Hisense E8K features the X1 Core Graphics chip, supporting an impressive 1800 nits XDR (eXtended Dynamic Range) and intelligent control of up to 4096x16 levels. This technology enables stunning visuals and precise control of brightness levels. It also supports Dolby Vision and Dolby Atmos, delivering a remarkable cinematic experience. Additionally, the television incorporates 16-bit environmental light sensing technology, ensuring accurate and immersive visuals. With a wide color gamut covering 98% of the DCI-P3 movie color space and minimal color deviation (△E≈0.9), it promises vivid and true-to-life colors.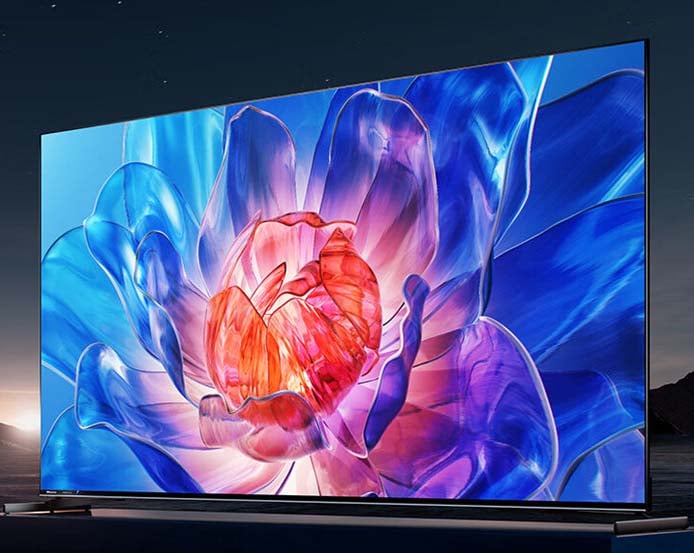 The 4K 144Hz display can be extended to 240Hz for smoother visuals. It is also compatible with lower refresh rates such as 120Hz and 60Hz, and supports Variable Refresh Rate (VRR), providing flexibility to cater to different viewing preferences.
The Hisense E8K enhances the audio experience with a 2.1.2 channel sound system, boasting 65W of power and a 2.1L sound cavity. The inclusion of Dolby Atmos and dts dual decoding further elevates the audio quality, making it ideal for a home theater setup.
Under the hood, the Hisense E8K is powered by a quad-core A73 processor with 4GB of RAM and 64GB of storage. It features HDMI 2.1 and USB 3.0 ports, as well as dual-band WiFi 6 connectivity. While offering support for WiFi 6, the new Hisense E8K maintains a configuration similar to its predecessor.
The TV also introduces the concept of virtual digital humans, allowing users to customize their virtual assistant's appearance, control TV functions using voice commands, and manage various entertainment apps seamlessly. With over 110 service scenarios, users can personalize their experience through image uploads and voice-generated avatars.
The Hisense E8K TV impresses with its advanced display technology, versatile refresh rates, and immersive audio capabilities. With its robust configuration and intelligent features, it caters to the needs of modern entertainment enthusiasts. This television promises to deliver a captivating and customized viewing experience for users seeking top-tier performance from their home entertainment systems.