On June 19, U.S. time, the well-known American media Fox News recommended the Hisense full-color laser TV 100L9G as a "Father's Day gift" to the American public in a program related to Father's Day. In the program, the anchor emphasized that the 100L9G has "100-inch magic", a 100-inch large screen, the color expression is better than that of traditional flat-screen TVs, and the audio also has high-fidelity effects.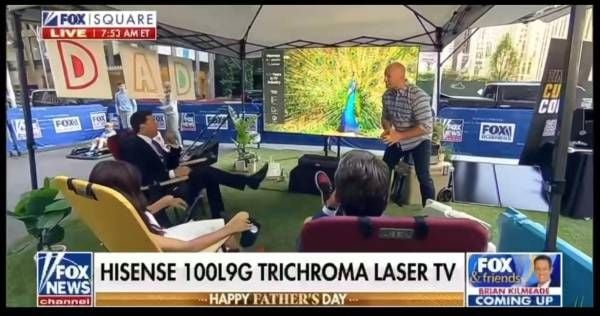 This is not the first time Hisense Laser TV has been recommended by mainstream American media. Since 2021, including the American professional media "Value Electronics", the famous consumer electronics technology magazine "Dealerscope", the American ProjectorReview professional evaluation website, Forbes, and the well-known overseas technology blogger Unbox Therapy with 18.2 million followers on YouTube, etc. American consumers pushed the Hisense Laser TV, and gave awards such as "Best in Class Award".
Hisense Laser TV has won the recognition of more and more media, digital experts and consumers by virtue of its category advantages that are clearly different from traditional LCD TVs, such as true color, large-screen immersion and healthy eye protection. Hisense laser TVs have been sought after by American consumers, and global retail giant Best Buy has been adding orders since November last year.
Hisense TV Forum