This guide tells you a useful tool for mirroring Mac Screen to LG TV.
Mirror for LG TV for Mac
is an easy-to-use LG smart TV screen mirroring software on Mac. Mirror for LG TV is an application that can mirror your Mac screen to any LG Smart TV. You don't need wires or extra hardware. This works with any LG Smart TV from 2012 onwards as well as LG Home Theater Systems.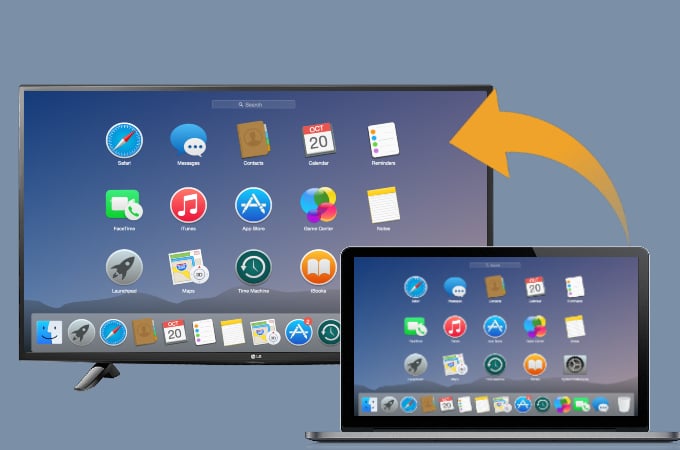 1. Mirror your screen​
Mirror your Mac or Macbook on your LG TV screen. Mirror for LG TV Mac is used to cast screen and sound on the big screen and can share your screen "live" to any TV show.
2. Stream Movies and Apps​
You can stream movies to your TV with Mirror for LG TV Mac. Watch your favorite series and shows on your Mac's big TV screen. In addition to video, you can also present presentations, audio and applications.
3. Wireless​
Mirror for LG TV Mac makes your screen mirroring experience easy, hassle-free and fast. Streaming your Mac on a big TV screen requires no cables and no additional hardware.
​
4. AirBeamTV mirrors screen to TV​
Mirror for LG TV Mac can be used to mirror your Mac screen to any LG Smart TV. No wires, no extra hardware. You can also stream individual video files from your Mac to your TV. Also, this app does not require Apple TV or Airplay.
cast your screen
streaming movies
show presentation
5. Mirror for LG TV Mac features​
The quality of your experience depends on the quality of your local network. Some tips to enhance the experience:
It is best to connect the TV to the router via a LAN cable.
Use an "ac" router. If you don't have one, then it's the "n" router.
Move large files while mirroring and try not to overload the wifi network.
LG TV Forum