2022 TCL released a TCL X11, which uses the third-generation QD-Mini LED technology. TCL's 98-inch X9C Pro is currently the world's largest QD-Mini LED TV product. So how is the TCL X11 QD-Mini LED 2022 TV?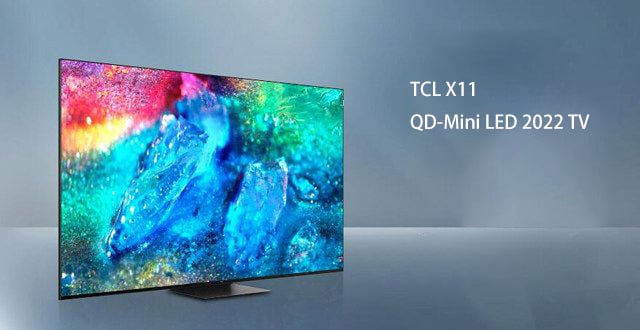 TCL X11 adopts TCL QLED technology, 2304-division quantum dot point light control, has 2000nit peak brightness, 10 million:1 contrast ratio, color gamut value reaches 157%, color purity increases by 58.3%, and realizes "1 billion primary color screen that will not fade in 10 years" ". At the same time, TCL X11 supports HDR2000 and is equipped with SDR to HDR technology.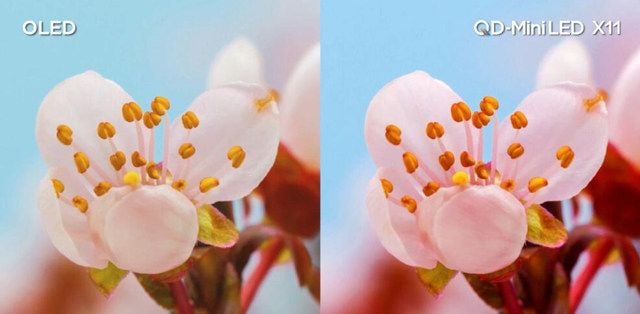 In terms of hardware, the TCL X11 is equipped with a dual-smart chipset, which is composed of a leading chip M1 and 576 backlight driver chips, which optimizes various aspects such as color, refresh rate, and clarity.
AS for sound quality, the TCL X11 is equipped with a 60W power Onkyo 2.1.2 Hi-Fi audio system. The TCL X11 is also equipped with two independent channels on the rear and top, creating the TCL X11 home theater standard.
It is worth mentioning that the TCL X11 also has a built-in global AI sound field. It can calculate the spatial structure of the living room through the sound return of the living room, and then output exclusive sound effects according to the layout characteristics of the living room.
In addition, TCL X11 is also equipped with a brand-new multi-modal interaction method-Spiritual Control. Users can realize dozens of common functions such as play, pause, progress adjustment, volume adjustment, etc., and realize different function combinations in various scenarios.
Look at the appearance, the TCL X11 adopts a panoramic full-screen + distant mountain suspension base design, which hides the support structure behind the TV. At the same time, the ultra-thin integrated design of the TCL X11 enables it to be perfectly attached to the wall, accounting for 100% of the thickness.