How to adjust the size of BenQ projector?​
If you are using a projector for the first time and don't know how to adjust the projector's screen size, this article will help you. As the projector moves away from the screen, the size of the projection increases. You can use the table below to set the projector in the best position for your screen. The values given here are for your reference only.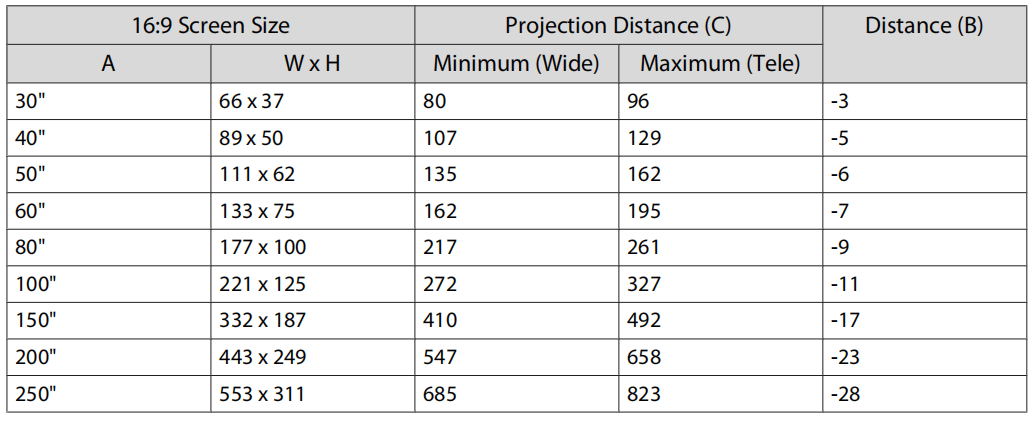 If the projected image becomes smaller after correcting the distortion, increase the projection distance so that the projected image fits the screen size.