Short throw projectors can achieve a cinema-like viewing experience in a small space, so many families like to install a short throw 4K projector at home. But how to choose a suitable short throw projector? What parameters should I look at when purchasing? Here are the answers you want.
If you really want to purchase a short throw projector 4K, you must know what does short throw and 4K mean in a projector. Keep reading and you will find it.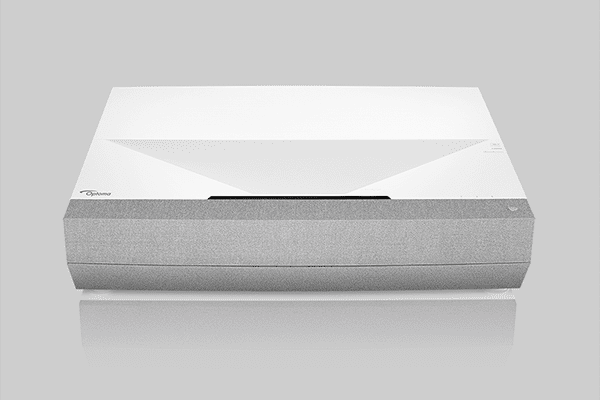 (Optoma CinemaX P2 Projector 4K)
Advantages and disadvantages of short throw projectors​
What are the advantages of short throw projectors?​
A short projection distance can prevent someone from suddenly walking past the screen when watching a movie, causing the screen to be projected on the person, affecting the entire viewing experience.
The projection distance is short, and a brighter picture can be projected with a smaller brightness.
And it can be placed directly under the TV wall, which is especially suitable for living rooms with little space.
The sound and pictures that are played come from one direction, unlike the sound and picture of a telephoto projector that comes from two directions.
What are the disadvantages of short throw projectors?​
There will be some noise.
The price is more expensive than ordinary projectors.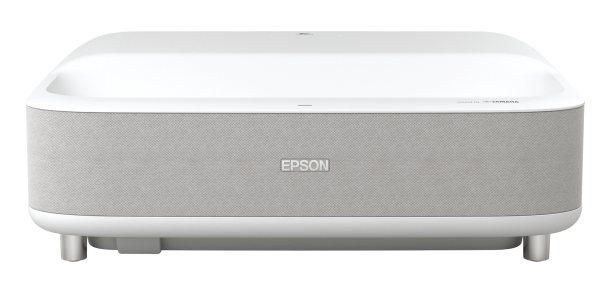 (Epson EpiqVision Ultra LS300W Projector 4K)
What is 4K resolution?​
4K resolution does not refer to a specific value, it means that each line in the horizontal direction reaches or close to 4096 pixels. In different fields, 4K resolution is also different. In the film industry, 4K resolution is 4096x2160. The 4K resolution in the TV industry refers to 3840×2160, because most 4K projectors follow the standards of the TV industry, so we usually talk about 4K, which means 3840×2160 resolution.
What is a 4K projector?​
A 4K projector is a projector with a projection screen resolution of 4K (3840*2160), which is divided into two types: native 4K and "shaking" 4K.
Native 4K projectors refer to projectors that use true 4K native chips to output 4K resolution. At present, only Sony and JVC have true 4K chips. Representative models of home projectors such as Sony VW278 and JVC N8.
"Shake 4K" projector mainly refers to the DLP projector using XPR technology (pixel shift technology, 3LCD projectors also have similar image enhancement technology) to allow the micromirror of the imaging chip to achieve diagonal displacement, so that the small size chip can display Higher resolution. The advantage is that it is closer to the effect of native 4K projection, and it is cost-effective. The disadvantage is that the effect of careful comparison is worse than that of native 4K.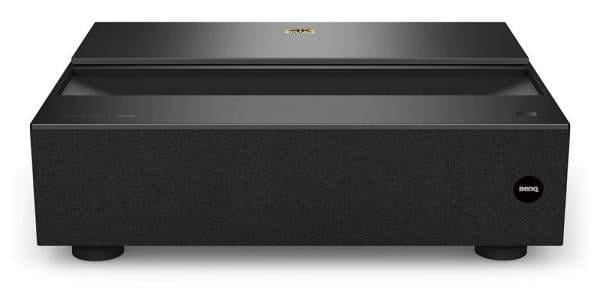 (BenQ V7050i Projector 4K)
First, how to choose a 4K projector?​
1. Brightness
Since the projector adopts the principle of diffuse reflection imaging, the brightness of the light source is a key factor affecting the imaging effect. The brightness marked by the manufacturer mainly uses "light source brightness" and "ANSI brightness", in which "ANSI brightness" is the international standard unit of projector lumens, while the projector brightness that does not indicate "ANSI brightness" generally refers to the brightness of the light source. The brightness is greatly reduced.
2. Lens
The imaging principle of the projector determines that it is essentially an optical device, so the material of the lens is also an important factor in the imaging effect of the projector. Generally speaking, the image of a projector with a glass lens will be better than that of a projector with a resin lens.
In addition, there are two types of projectors: fixed focus and zoom. A zoomed projector can project a larger picture with a fixed position.
4. Keystone correction
"Front projection" means that the projector lens is located in the middle of the projected image. Under normal circumstances, front projection can get the best picture quality and brightness, but due to environmental influences, sometimes it has to be side projection, so that the projected picture appears to be trapezoidal. Keystone correction is to calibrate the picture through optical or digital methods. , So that the picture presents a standard rectangle.
5. Smart projector and traditional projector
It can be simply understood as: smart projector = traditional projector + TV box + speaker, some smart projectors also have functions such as auto focus, auto keystone correction, far (near) field voice, etc., which are all extra points, not a decision the key factor of picture quality.
Second, how to choose short throw 4k projector?​
Now we know how to choose a 4k projector, and then choose a suitable 4K short throw projector on this basis. Now, we mainly look at the throw ratio of the projector.
Throw ratio refers to the ratio of the projection distance of the projector to the width of the imaged image. According to the different throw ratio, the projector can be divided into three types: normal focal length, short focal length and ultra short focal length.
Generally speaking, those with a throw ratio between 1.1 and 1.9 are medium and long-throw projectors, those with a throw ratio less than 1 are short-throw projectors, and those with a throw ratio less than 0.6 are ultra-short-throw projectors. So, be sure to consider the brightness, lens, keystone correction function and the throw ratio of the projector.
Last edited: