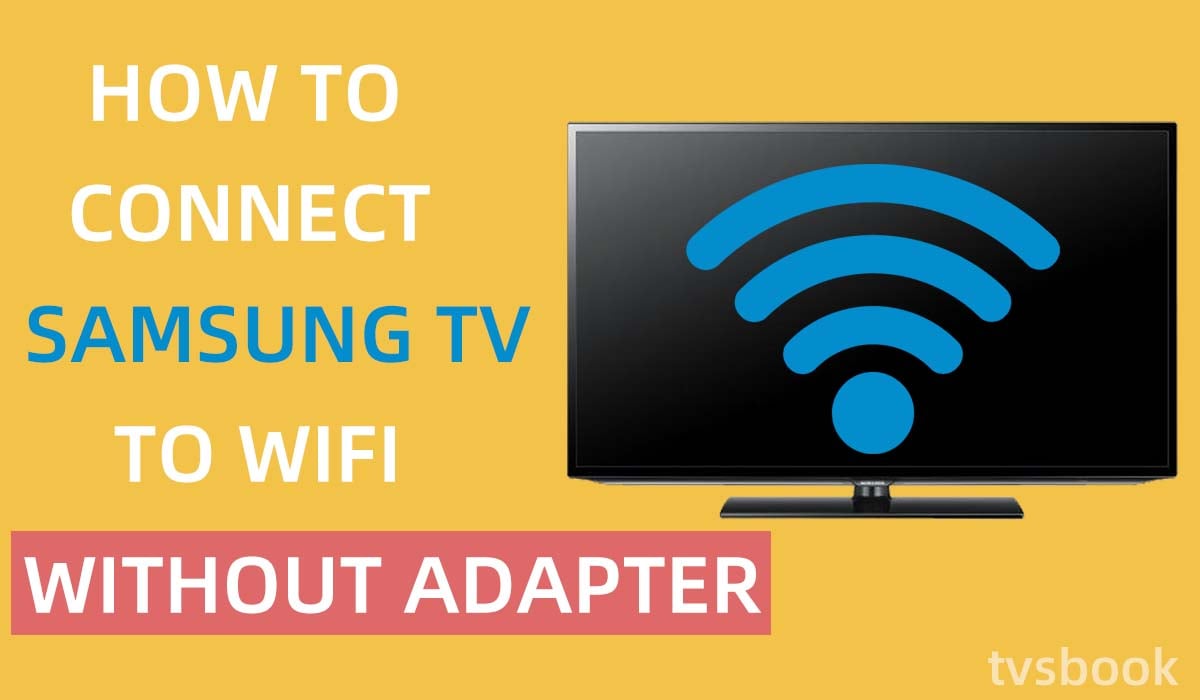 This guide will show you how to connect Samsung TV to WiFi without adapter.
This is a very common problem, and generally, Samsung Smart TVs have built-in wireless adapters in order to support WiFi connections. However, older TV models may not come with a WiFi adapter. Fortunately, this article will provide all the ways to help you connect your Samsung TV to WiFi without an adapter.
How to connect Samsung TV to WiFi without adapter?​
Connect Samsung TV to WiFi with the WiFi card​
The easiest way to connect your
Samsung TV
to a wireless network is through the settings menu, as most Samsung Smart TVs have a built-in wireless WiFi card. Please follow the steps below to connect to WiFi. (You can get a more complete guide on
How to Connect Samsung TV to WiFi
)
1. Turn on your Samsung TV.
2. Press the Menu button on the remote control, or go to Settings and select General.
3. Navigate to Network with the remote control.
4. Select Network Settings.
5. Select
Wireless
in the Network Type.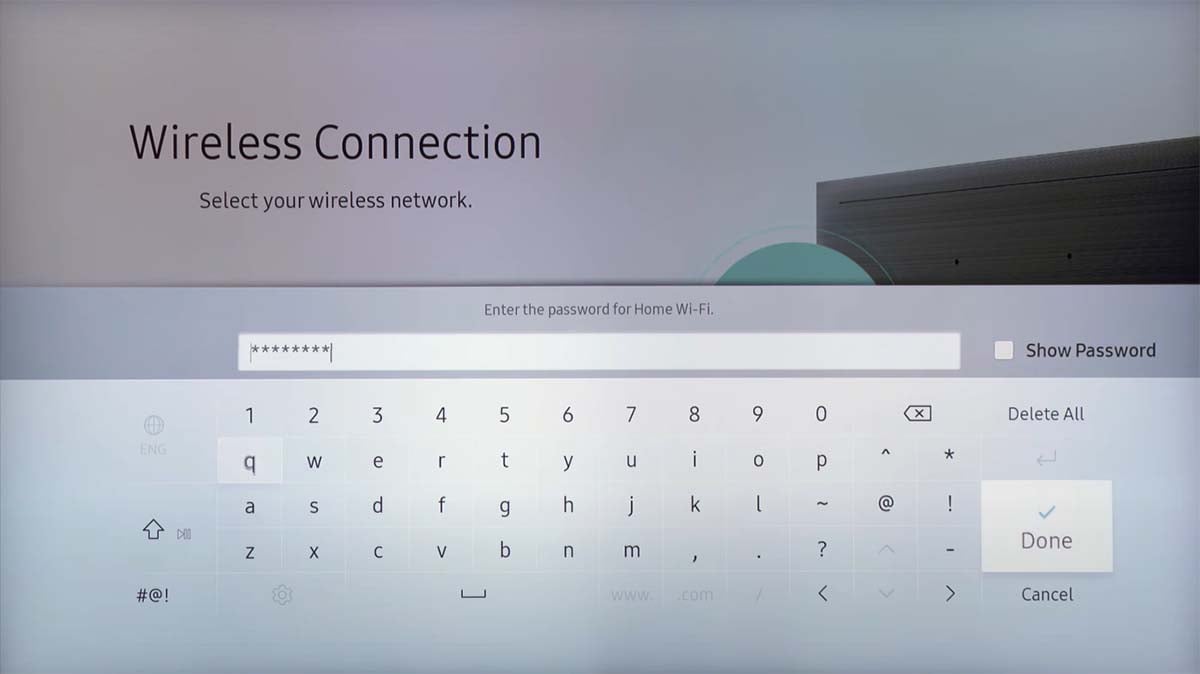 6. Find and select your WiFi name and enter the WiFi password to connect.
You will need to know the wireless network name (SSID) and password before you can connect. You can access the router's selection by using the WiFi router manufacturer's username and password, and then you can get the WiFi password.
Connect Samsung TV to WiFi with WPS​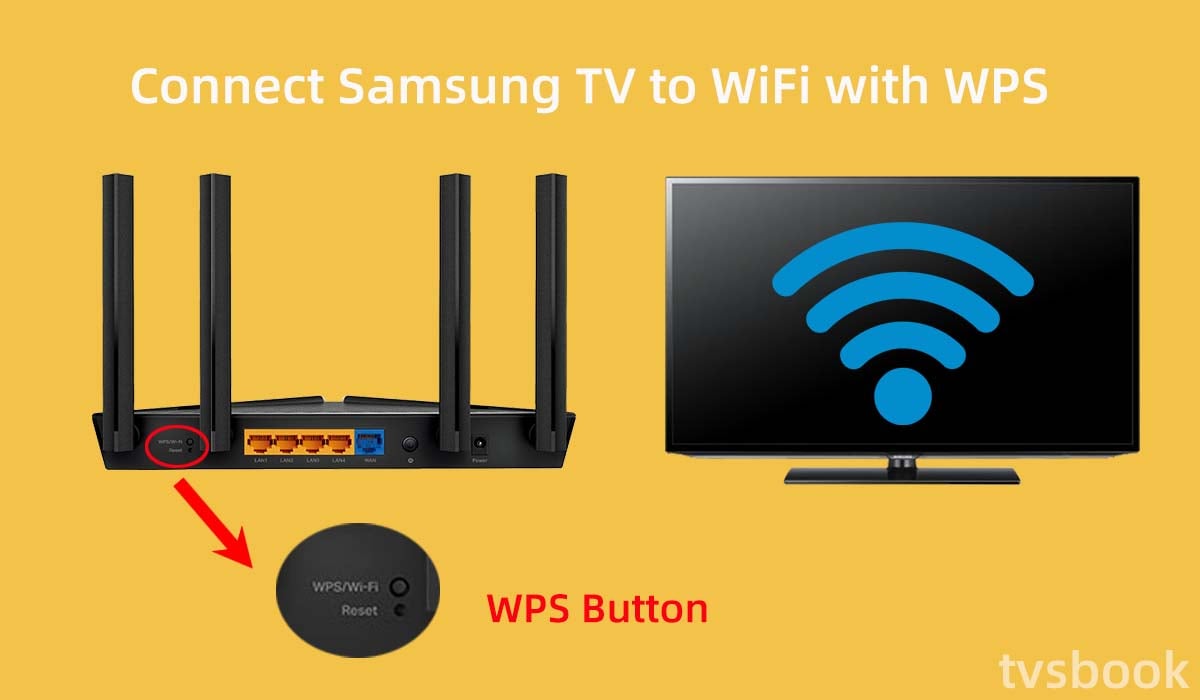 If the above method does not apply to you, you can connect your Samsung TV to a wireless network using WPS (Wi-Fi Protected Setup), a standard for network security used to create secure wireless networks. Therefore, to use this method, you need a router that supports the WPS feature.
You can check if your wireless router has a WPS button on it, which will ensure that your router allows your Samsung TV to connect to it. If it has WPS, please follow these steps to connect your Samsung TV to WiFi.
1. Press the Home button of the Samsung remote control.
2. Select
Settings
with the remote.
3. Select
General
, and then click
Network
.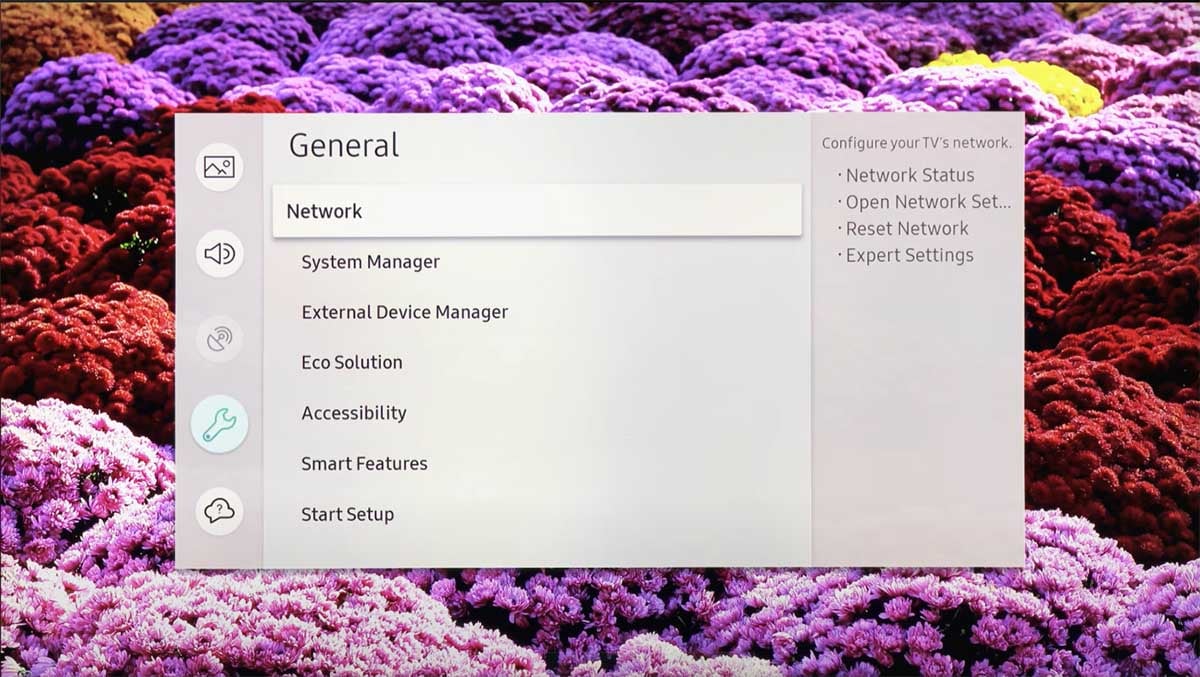 4. Select
Open network settings
and click
Network type
.
5. Select
Wireless
.
6. Scroll to the bottom with the remote control and select
Use WPS
.
7. Press the
WPS button
on your wireless router.
8. The Samsung TV will establish a connection with WiFi, click
OK
when the connection is complete.
If the WPS connection fails, you can try:
1. Place the wireless router close to the TV, preferably in the same room.
2. Make sure you have turned on the WPS function of the router.
Connect Samsung TV to WiFi with WiFi receiver​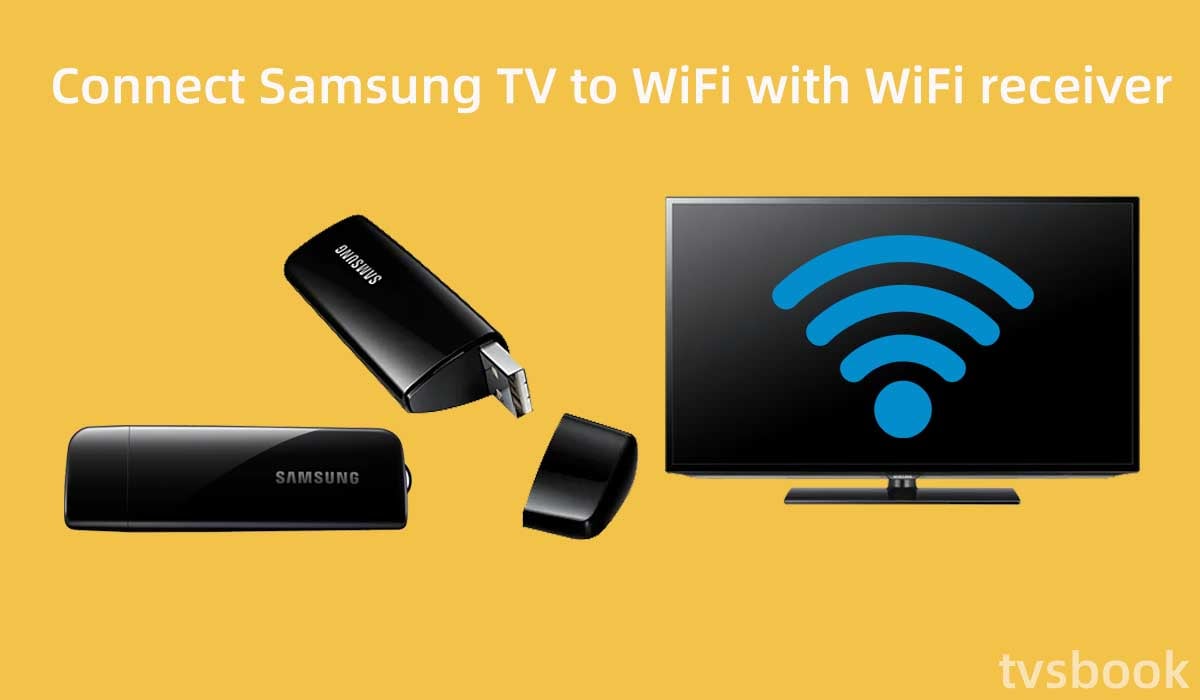 If you want to know how to connect old Samsung TV to WiFi without LAN adapter, you can buy an external WiFi receiver.
With a WiFi receiver, you can connect old Samsung tv to WiFi without a built-in LAN receiver, you can go to the tech store to get the right solution for your tv model. This WiFi receiver is similar to a USB drive and can replace the LAN card. You can choose Samsung WIS12ABGNX Wireless LAN Adaptor for the best adaptability.
Samsung TV can't connect to WiFi Troubleshooting​
If your Samsung TV still can't connect to WiFi, it could be due to a number of reasons and you can troubleshoot it as follows. (You can refer to the fix to
Samsung TV keeps disconnecting from WiFi
)
1. Reboot the wireless router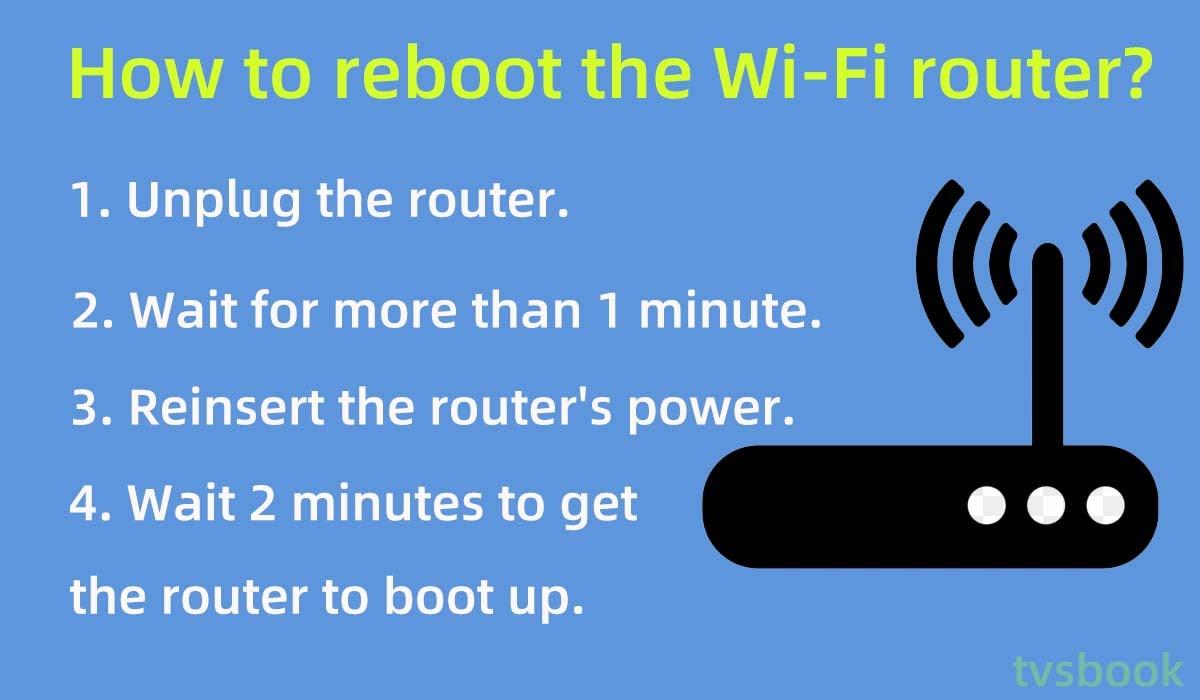 Unplug the wireless router and let it power cycle, usually resetting the router will fix the network problem the quickest.
2. Restart your Samsung TV
You can also fix your network by restarting your Samsung TV. Unplug your Samsung TV, wait a few minutes and then plug it back in. Reconnect the WiFi after the TV starts up.
3. Move the router
When the WiFi router is too far away from the TV it can cause problems such as too weak signal or no connection. You need to place the router closer to the TV.
4. Update your Samsung TV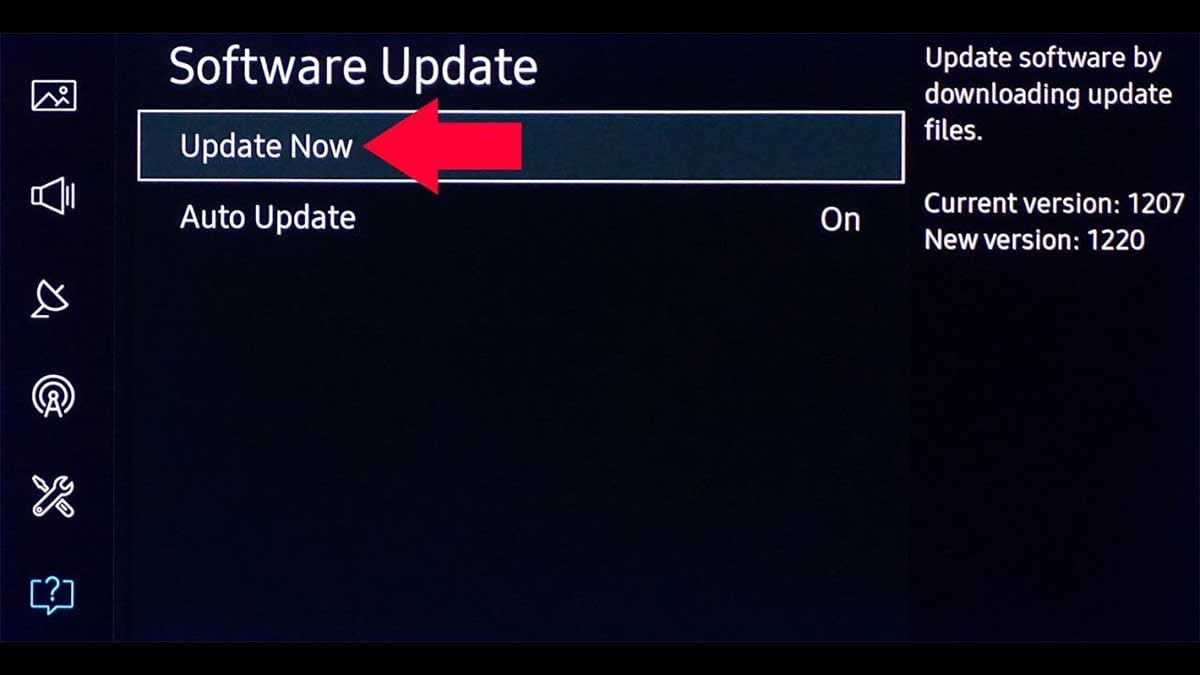 If the firmware of your Samsung Smart TV is out of date, the network function may not work properly. You need to check if the firmware version of your TV is up-to-date and turn on automatic updates.
5. Connect to another WiFi
You can connect to another WiFi to check whether it is a problem with the router or the TV. If your router has failed, you can contact the manufacturer for repair or buy a new router or modem.
For more troubleshooting and repair options, please refer to
Samsung TV keeps disconnecting from WiFi
.
FAQs​
Does Samsung Smart TV need a wireless adapter?​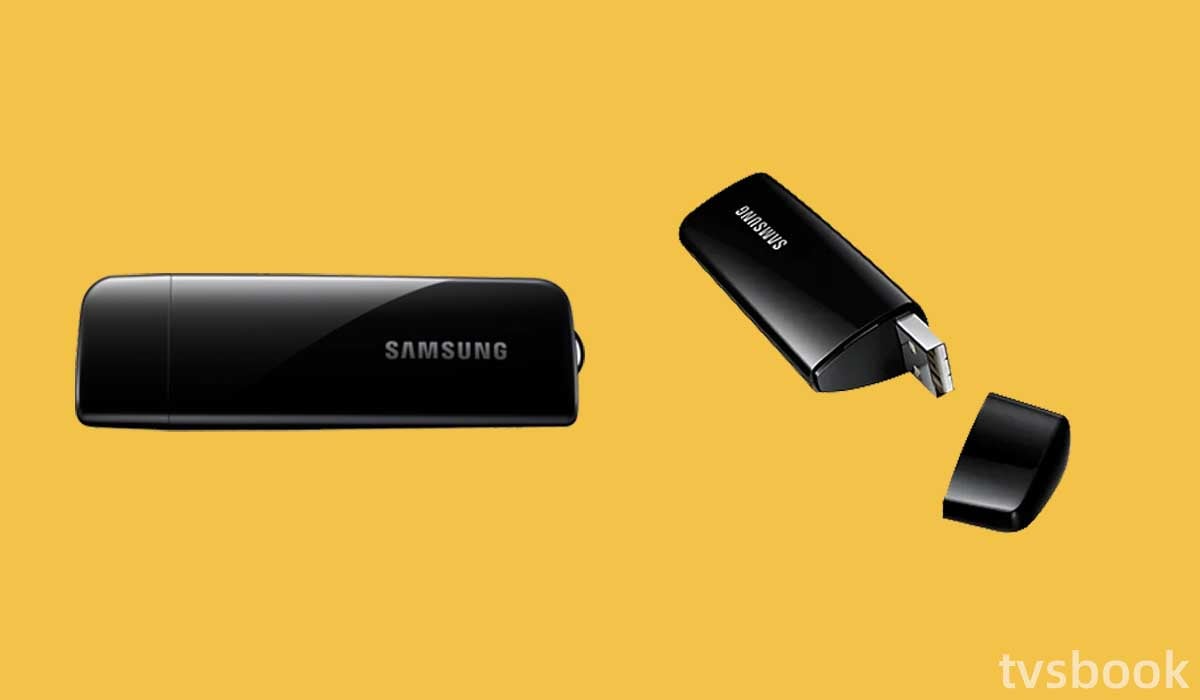 The latest Samsung Smart TV models released now come with pre-installed smart features that can connect to the Internet, and you can connect your TV to the Internet via wired or wireless.
You can also convert a Samsung non-smart TV to a smart TV. You can use the WiFi adapter or other streaming sticks or boxes that come with your Samsung TV. Any other USB WiFi adapter can be used on your Samsung TV by changing the VID and PID, although this may require you to have the appropriate technical knowledge.
How to connect Samsung TV to WiFi with adapter?​
1. Use the remote control to access the setup menu of your Samsung TV.
2. Select General-Network.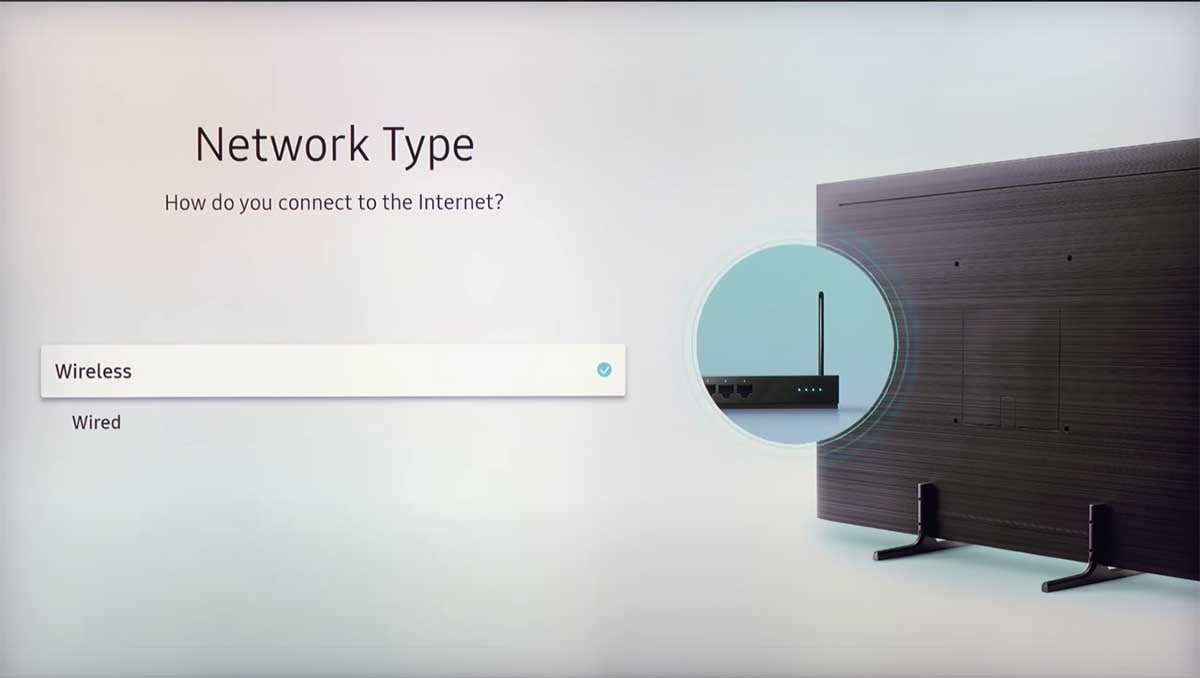 3. Click to open the network settings and select Wireless Connection.
4. Select the name of your WiFi network and enter the password to connect.
Do I need a wireless adapter for my Smart TV?​
Generally speaking, you don't need to purchase an additional wireless adapter for your Smart TV because they already have WiFi capability built in. You can follow the on-screen prompts to access your TV's network settings and connect your Smart TV to your router's WiFi.
Summary​
Now you know how to connect Samsung tv to wifi without adapter. Connecting Samsung Smart TVs to WiFi is easy, these Smart TVs already have WiFi capability built in. Of course you may also want to know
how to connect TV to Wifi without remote
.
If your TV doesn't have a wifi adapter, you can connect your Samsung TV to wifi via WPS or by purchasing a wireless WiFi card.
In addition, Samsung TV also supports wired connection, you can use an Ethernet cable to connect Samsung TV to the wired network.