Many people complain that the system desktop of the Mi Box is inconvenient for users, such as the application bar is at the button and it takes so much time to find it when opening the application every time. Is there a way to customize the desktop of Mi Box? Of course, there is! Emotn UI will help you customize the Mi Box desktop according to your own preferences.
What is Emotn UI?​
Emotn UI is a desktop application developed specifically for Android TV devices. Compared with other Android TV desktop systems, Emotn UI has the advantages of smaller occupation, brief and no ads, and support for multiple languages. What's more, Emotn UI has customized desktop, application sorting and other personalized functions. With Emotn UI, you can completely replace the desktop of the Xiaomi box, making your own style desktop.

How to customize your Mi Box desktop with Emotn UI?​
Users can download Emotn UI by visiting the official website of Emotn (
app.emotn.com
), or download
Emotn Store
, (specific download method:
How to Install Third-Party APP in Mi Box S
) and then search for Emotn UI in the Emotn store. After installing it to your Xiaomi box, you can customize your own Xiaomi box desktop with several simple clicks.
Why Choose Emotn UI to Replace System Desktop?​
Emotn UI adopts a minimalist interactive design concept, which is easy to use.
There are a wealth of online wallpapers with various styles that you to choose your favorite desktop wallpaper according to your personal preferences. If there is not your favorite one, you can also upload your own pictures as wallpapers to create your own TV visual style, so you can ensure that you have a unique desktop wallpaper.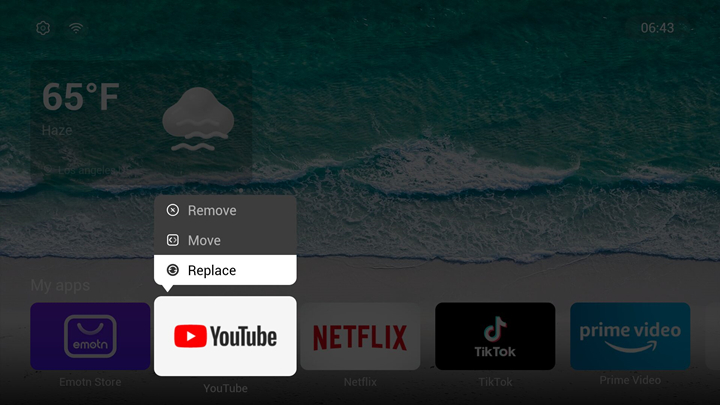 The most important thing is that Emotn UI has an advanced technical architecture, and its hardware footprint is very small. Therefore, it can run smoothly and won't get stuck even if it is installed in a TV box with little memory.
Emotn UI has good applicability with Android TV, Android projector, and Android TV box, and it can completely replace the native system desktop.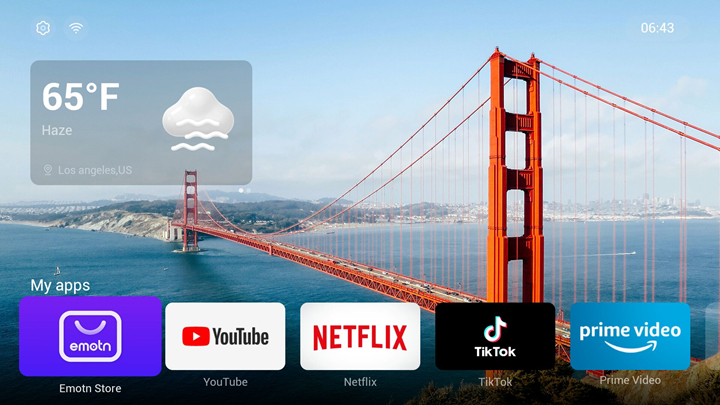 In addition, Emotn Store is a TV application store for global users, which has complete apps for TVs. If the app that you are looking for is not available on Google play, you are likely to get it here. Equipped your TV with Emotn Store and Emotn UI, your TV is not only fully functional, but also concise desktop, no ads, no pop-up windows, no lag, and no troubles!
Last edited: