Some old Samsung TV models like Samsung 7500 smart TV come with a Samsung Apps store. Samsung Apps is a store from which you can download applications to use on Samsung TV/AV equipment. Here is how to get apps from it.
1. Press the Samsung Home button on the remote control, and select Samsung Apps on the screen.
2. Go to your desired category, and select an app.
3. In the information screen for the selected app that appears, choose Download to install it.
4. After it is downloaded, choose Run to launch and enjoy it.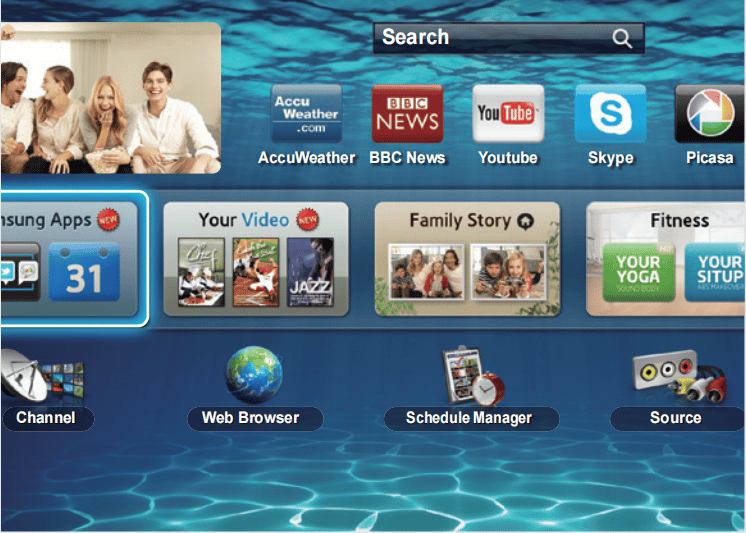 Now you can find the icon of the newly installed app on the SMART HUB screen, and the paid app in Samsung Apps Account registration is required. Now many Samsung TVs have a new system and AppStore.
For more guides on downloading apps on Samsung TV, please refer to
How to Download Apps on Samsung TV