Hisense TV is a smart TV brand with various apps. To get the most out of your Hisense TV, it's important to know how to install apps. Here are the most comprehensive ways to download apps on Hisense Smart TV.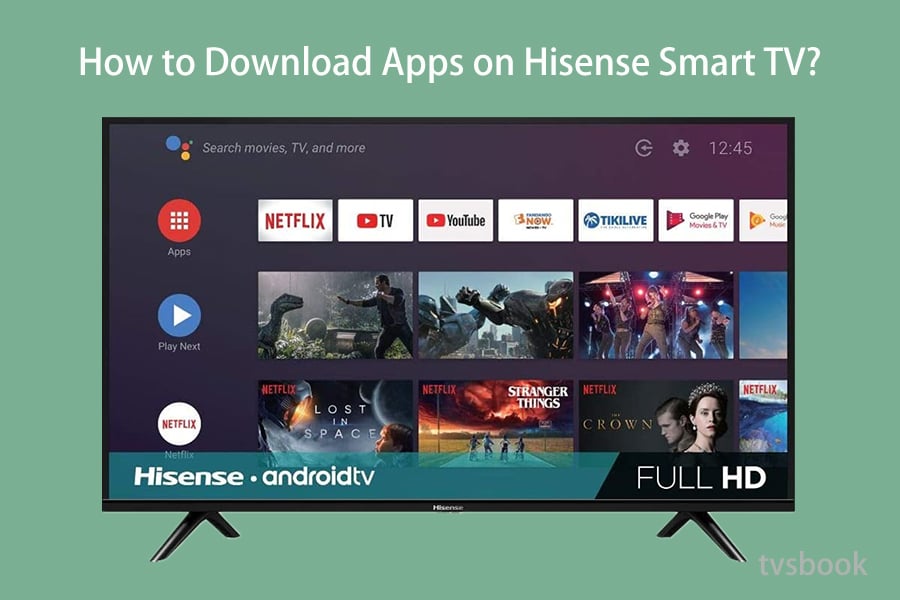 How to install apps on Hisense Android TV?​
Hisense smart TV with Android system is equipped with GooglePlay Store. In addition to the default apps, there are other interesting apps available in the GooglePlay Store of Hisense TV. If you want to download certain apps from your Hisense Smart TV, please follow these steps.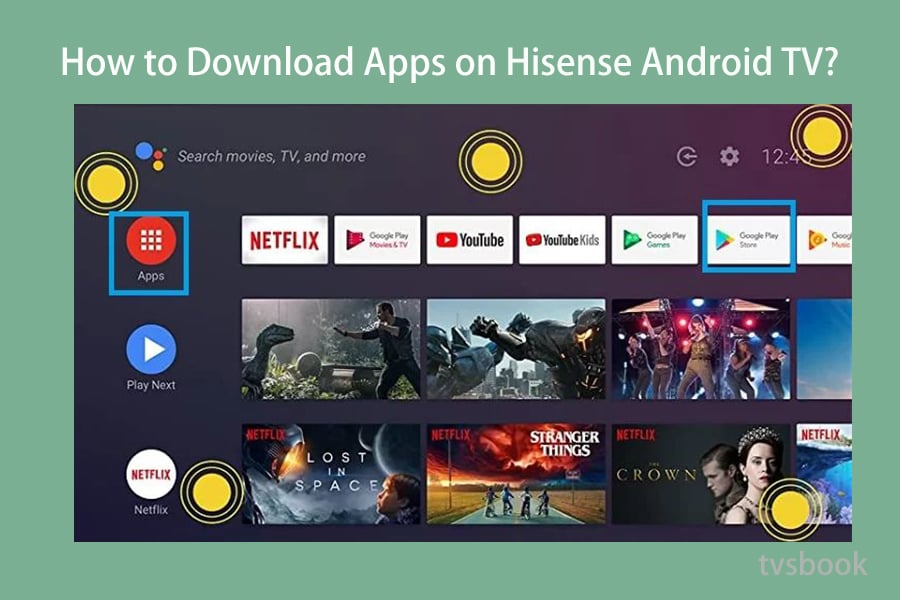 1. Navigate to the App Store from the main page of Hisense TV
2. Click "Search" and enter the name of the app you want
3. Download and install the app. Now, you can add the app to Hisense TV.
How to install apps on Hisense Roku TV?​
In addition to Hisense Android TVs, many Hisense models are also Roku TV systems. If your TV is Hisense R TV, please follow the method below to download the app.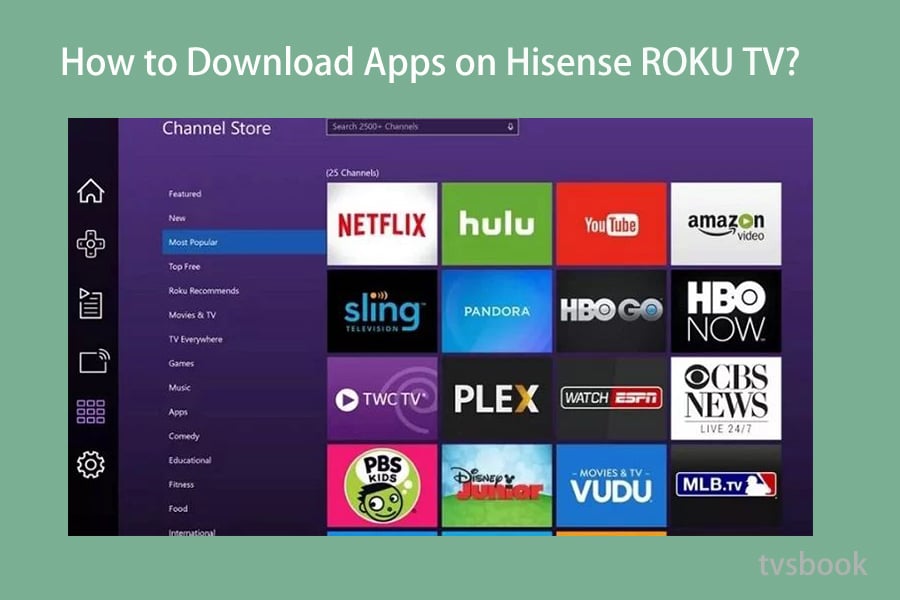 1. Turn on your Roku TV and navigate to the Home screen, then click Streaming Channels.
2. Then, if you want to download any specific app, select Search Channels.
3. Select the app you want from the search list that appears. 5 Click the Add Channel button to add the app to your Roku TV.
4. Click the Add Channel button to install the app on your Hisense Roku TV.
How to install apps on Hisense Smart TV with Vewd?​
Vewd is an online application designed for smart TVs. These apps are stored in the cloud and can be accessed directly through Vewd. Therefore, you can download apps in Hisense Smart TV through Vewd.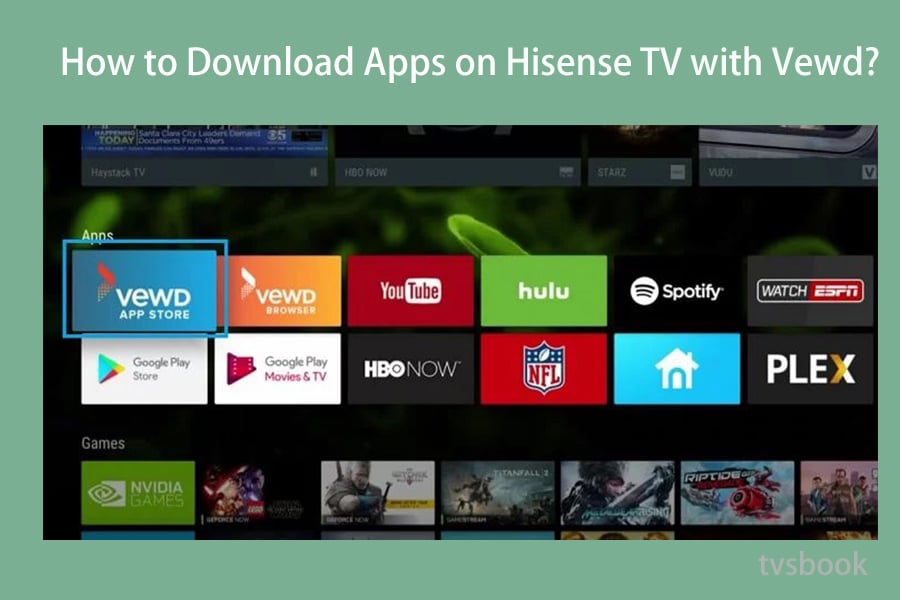 1. Press the Apps button on the Hisense TV remote control.
2. Select VEWD App Store.
3. Now, browse the list of apps and select the app you like, click download and install. It will appear in your Hisense Smart TV.
How to install third-party apps on Hisense TV?​
If you want to sideload third-party apps to the Hisense TV, it is very important to enable Unknown Sources to install any third-party apps. Please follow the steps below:
Go to
Settings > Personal Tab > Unknown Sources > Allow
.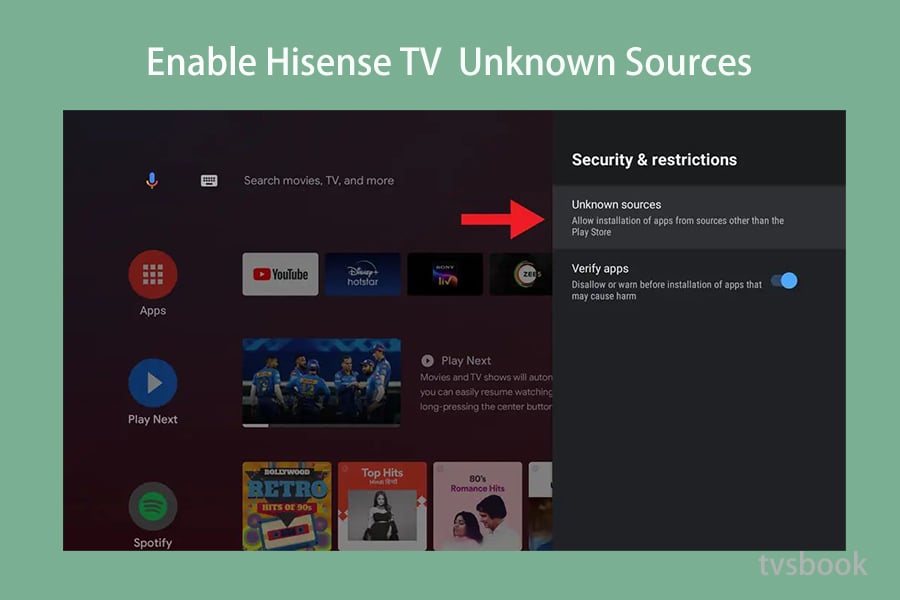 Emotn Store is a free app store with various apps from all over the world. In this method, we introduce how to download Emotn Store with a USB stick on Hisense Smart TV. Once you have Emotn Store on your Hisense TV, you can find many apps on it. Also, you can follow this method to sideload other apps on Hisense TV.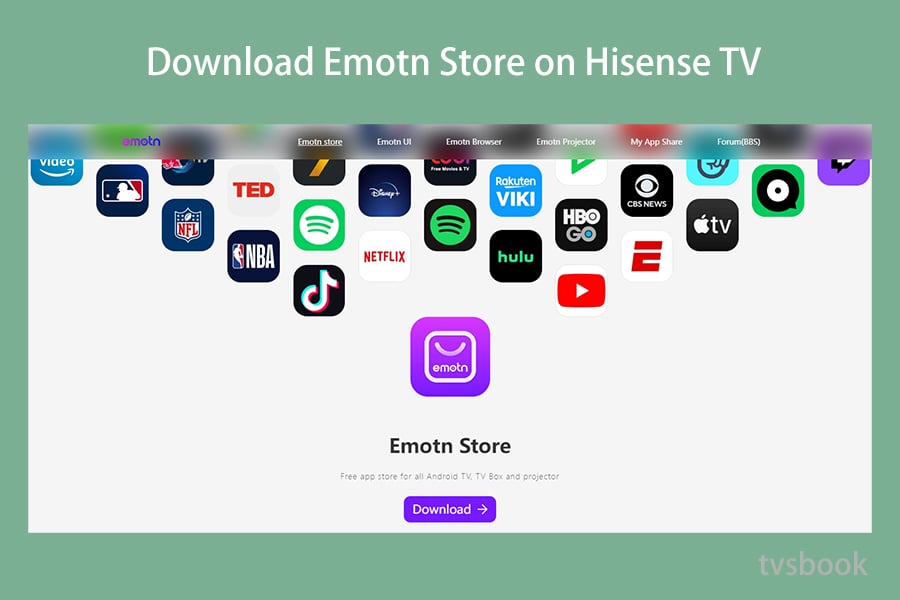 1. Download
Emotn Store
to U flash disk.
2. Turn on the TV and navigate to
System Settings
from
My Apps,
then insert the U flash disk into the Hisense USB port.
3. Select "
System Settings
", then go to "General Settings", there will be a "
Market Mode
" below, turn it into "
On
"
4. Then go back to "
Media Center
", select the
U flash disk
under
All Media
, select the
Emton Store
package, and click to install.
5. When it is complete, you can install any app from Emotn Store for Hisense smart TV.
These are the different ways to download and install applications on Hisense Smart TV. Depending on the TV operating system and TV model, the download steps may vary. If you have any difficulty downloading apps on Hisense TV, welcome to make a comment bellow.
For more methods and Hisense TVs, refer to
Hisense TV Forum
.