LG Smart TV uses its own operating system, which is fast to start and has a simple interface. Here we provide the methods on how to download apps on webOS system, Netcast, and Roku TV.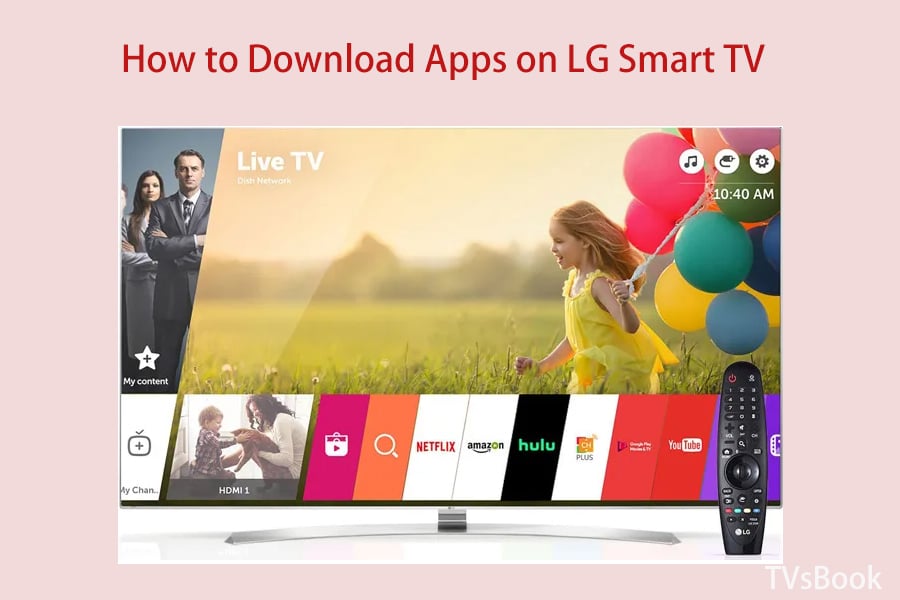 How to Download Apps on LG Smart TV?​
LG Smart TVs
come with one of two operating systems:
webOS and Netcast
.
Download Apps on webOS LG TV: LG Content Store​
The LG Content Store offers premium apps for LG TV users, and it's the primary channel for downloading apps to LG TVs. Simply connect your TV to the Internet and you can download the app as described below.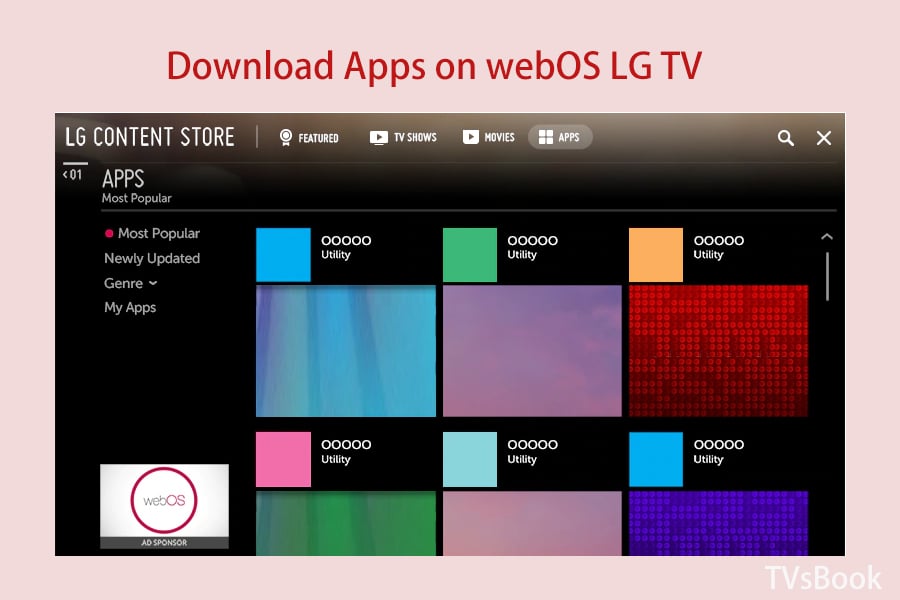 1. Turn on your LG Smart TV navigate to the main page and click on the bright red LG Content Store tab on the TV menu.
2. Select the category of apps displayed at the top of the screen. A list of available apps in the selected category will be displayed.
3. Select the app you want from the list, or click Search, enter the app you want, and click Download.
4. Once downloaded and installed successfully, it will appear in your LG TV app list.
Download Apps on NetCast OS LG TV: Premium Apps​
NetCast is the LG smart TVs system between
2007 and 2014
. LG has signed partnerships with various companies to provide services on the TV. If you have this system on your LG TV, follow these steps to download apps.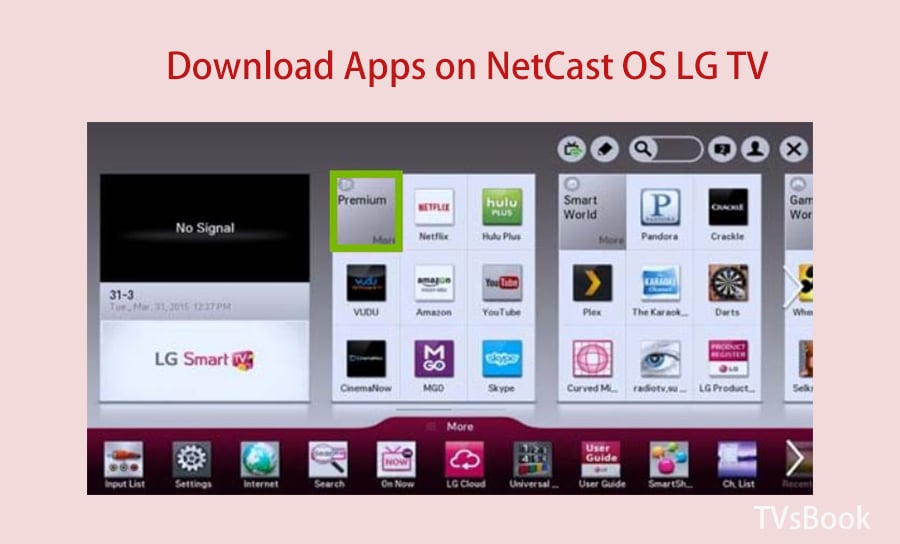 1. Press the
Home/Smart
button on your remote, then select
Premium Apps
.
2. Open the app that you want, then
Sign-in
if the app requires it.
3. If there's an available update on your Premium Apps, your TV will download and install it automatically.
Download Apps on LG Roku TV: Streaming TV Channels​
There are also many LG Roku TV models on the market. Here is how to download apps on LG Roku TV.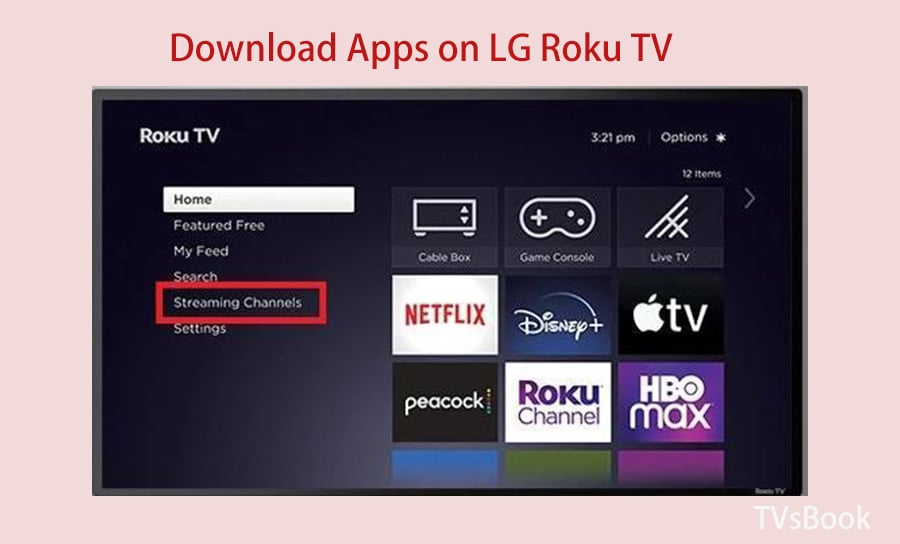 1. Press the Home button on the remote, select the
Streaming Channels.
2. All the channels that are available on Roku will now be displayed.
3. Simply navigate and select the app that you wish to install on your
Roku TV
. Or search the name of app and download it.
4. After installation is complete, the app will now be installed on your LG Roku TV.
Can you sideload Apps on LG Smart TV?​
Since LG's current models run primarily on webOS, it is not possible to download or side-load apps from unknown sources. You can download apps that are only available in the LG Content Store. If you want to stream third-party apps on your LG Smart TV, or sideload apps on LG TV, you'll need a streaming device such as a Firestick or Roku.
Sideload Apps on LG TV with FireStick​
1. Power on the TV and FireStick, connect the FireStick to the HDMI port of the LG TV.
2. On the TV, switch to the input channel to which the FireStick is connected.
3. Sign in to your Amazon account to access FireStick's features.
4. Download the apps on the Firestick, so you can stream them on your LG TV.
5. If you cannot find the app you want on Firestick, you can also sideload apps on it. As mentioned in
How to download Peacock TV on Fire Stick
, you can apps with the tool Downloader.
LG TV Forum
Last edited: