How to Download Apps on Sharp Smart TV?​
Sharp TV is one of the popular and cost-effective TV brands in the market. Although it is not as well known as Samsung, it offers reliable TV quality. Thanks to its reliability, different systems run on Sharp TVs, such as VEWD, Roku, and Android. The variety of systems makes it a bit complicated about how to download apps on Sharp Smart TVs. Don't worry, here will provide you with the most comprehensive way to get app channels on Sharp smart TV.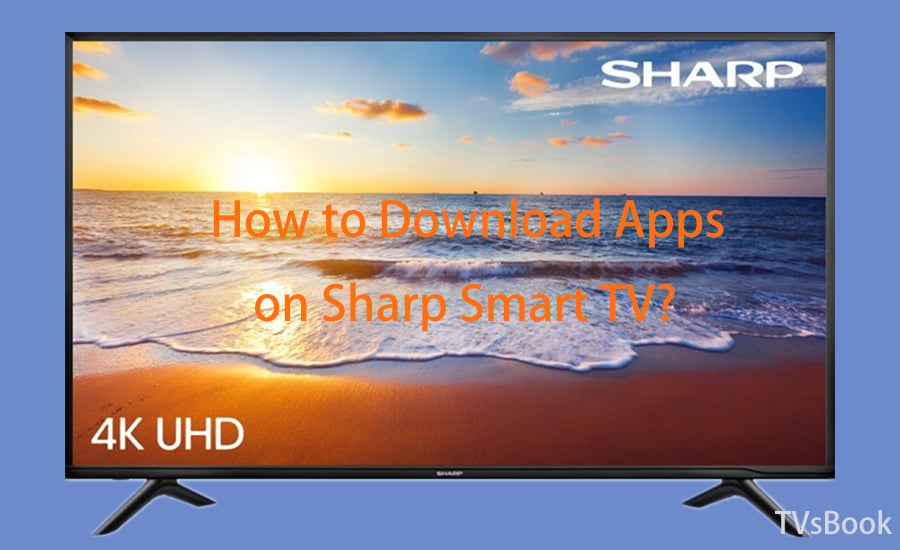 How to get apps on Sharp VEWD Smart TV from Sharp App Store?​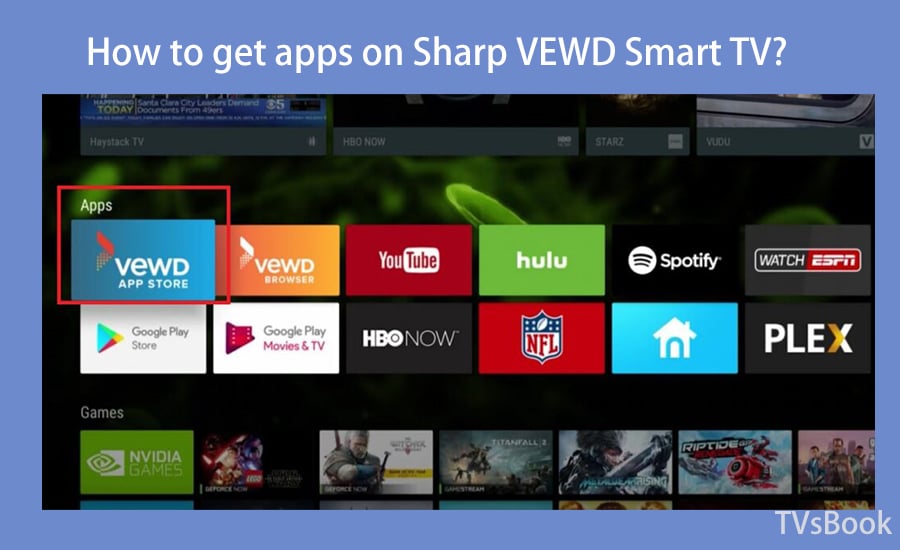 1. Navigate to the
VEWD App Store
from the main page of your Sharp TV and open it with the OK button on the remote control.
2. At the top, you will see different categories. Select an app as needed, then press the
OK
button on the Sharp TV remote control and install the app.
3. There is no search option available for the
VEWD App Store
, but you can mark multiple apps as favorites.
How to get apps on Sharp AQUOS Net+ TV?​
If you have older Sharp TV running
AQUOS Net+
, and don't know how to download apps on Sharp Aquos net+, please follow these steps to get apps on your Sharp TV.
1. On the Home screen of Sharp TV, use the arrow key and navigate to
More Apps
on the screen button.
2. Go to
All Apps
, and you will find all available apps on the Sharp aquos net+ apps store.
3. You can see many different apps on the Aquos net+ apps list, choose the app you want to add and press
OK
on the remote.
The Sharp Aquos net+TV should be a little old version for now. If your TV is running with this system, it's a little insufficient in apps like Sharp Aquos net+ Netflix app or Aquos net apps Plex. The suggestion is to connect a
TV box
such as Fire TV, so you will get a new system for your TV.
How to add apps to Sharp Roku TV from Channel Store?​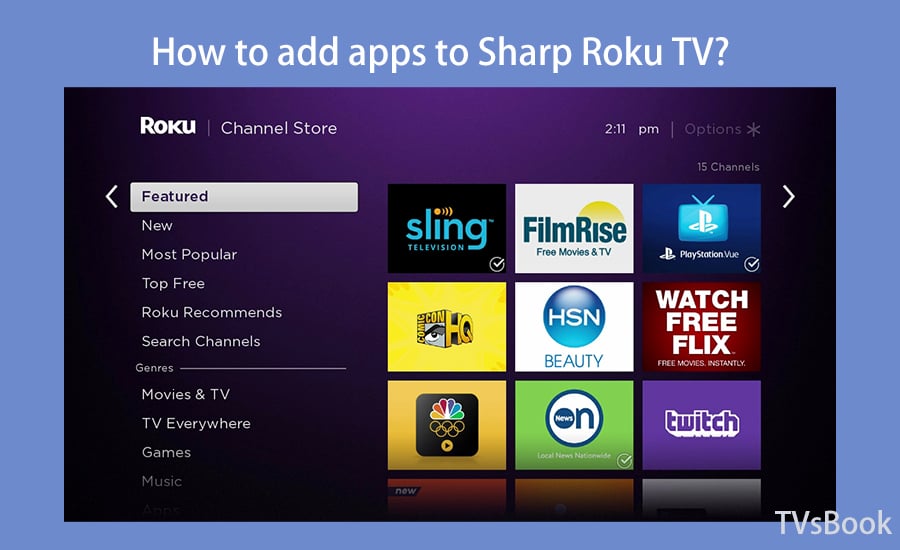 1. Press the
Home
button and go to the home screen on Sharp Roku TV, then press the arrow keys to scroll to
Roku Channel Store
.
2. Select
Search
, use the remote control to enter the name of the app, and then click
Search
.
3. Click
Add Channel
in the search results to add the application to Sharp Roku TV.
4. Select
OK
at the prompt. Then you can get the app on your Sharp Roku TV.
Your download page may be different depending on the model. For more information on how to download apps on Roku TV, please refer to
How to Download Apps on Roku TV
.
How to download apps on Sharp Android TV from GooglePlay?​
Installing apps on Sharp Android TV is very simple. Please make sure Sharp Android TV is connected to an available network before proceeding.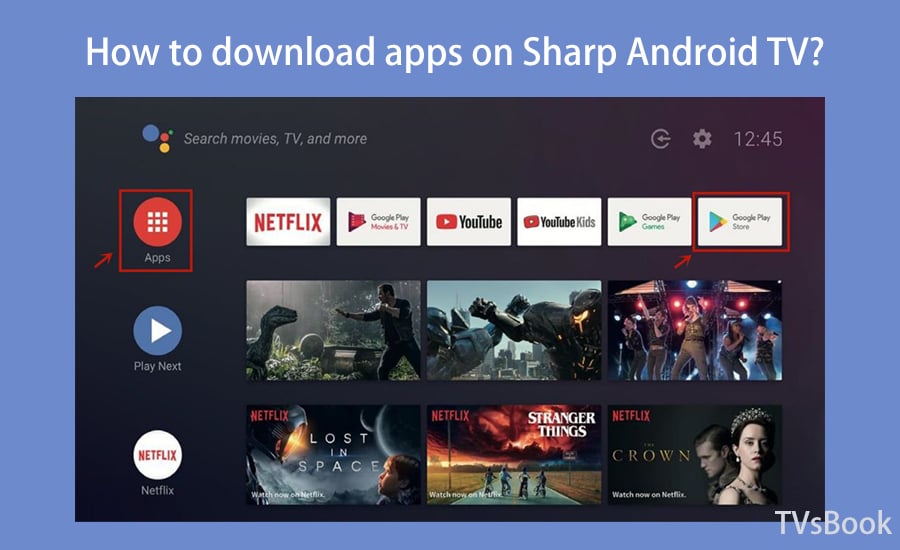 1. On the Sharp Android TV home page, select the
Apps
section.
2. Use the arrow keys to move to
GooglePlay
and select the search icon.
3. Enter the app name in
Search
and click Search.
4. Download the app in the search results.
5. Once downloaded and installed, it will appear on your Sharp Android TV. Click Open to launch the application on Sharp Android TV.
How to sideload apps on Sharp Android TV?​
If your Sharp TV runs Android, you can also use Downloader to sideload third-party apps.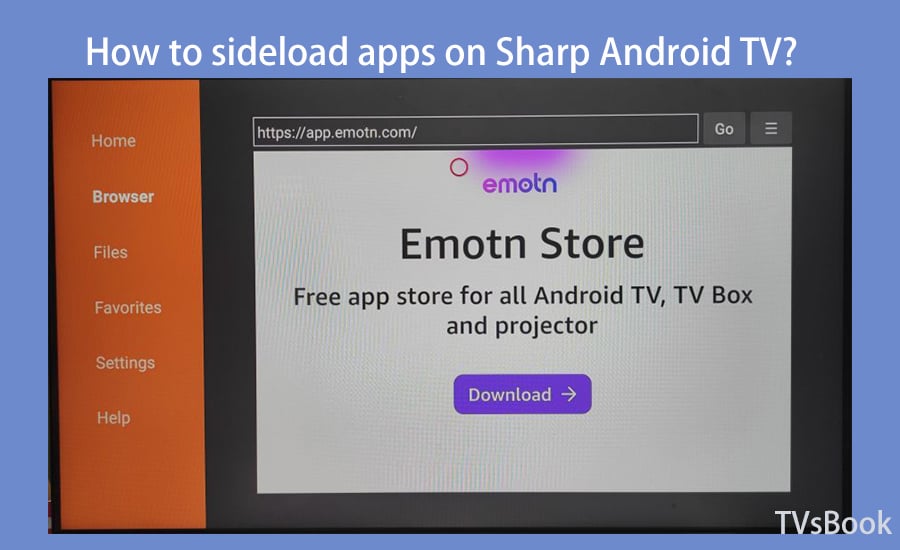 1. Download and install
Downloader
app from GooglePlay on Sharp TV.
2. Launch Downloader, navigate to
Browser
, and type the app URL
app.emotn
on the search section.
3. Go to the download page, and follow the page notification to download and install the app.
These are the useful methods that will definitely help you get apps on your Sharp TV. If you have any questions about installing apps on Sharp smart TVs, please share them here.
Last edited: