If you currently own a 2020 Sony TV with Android 8.0, you'll have one of the best versions of Google's Android TV operating system to date.
How to install and remove apps on Sony TV?​
Because Sony uses Android TV, your new smart TV has access to a vast ecosystem of apps and services, from streaming shows and movies to games, social media, and more.
Whether you're installing favorites like Netflix or Disney Plus, finding new services for live sports, streaming TV for free, or interacting with smart home and security devices, you'll find the app you're looking for with an easy search.
To install apps on Sony TV​
Here's how to find the apps you want, how to browse the Google Play app store, and how to organize the app menu and delete apps you don't need. Please refer to the guide
How to Download Apps on Sony Smart TV
and operate on your Sony TV.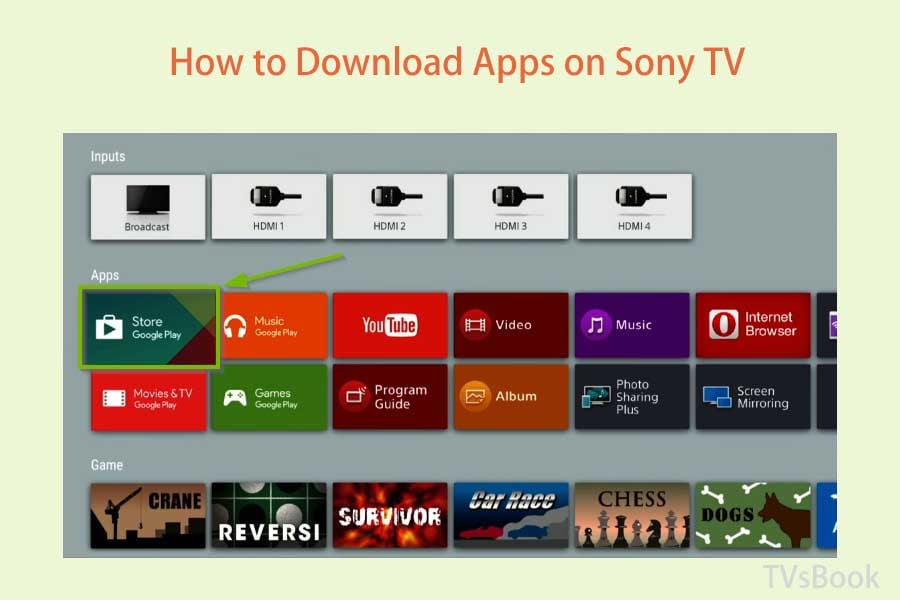 To delete apps on Sony TV​
1. Press the "HOME" button on the SONY TV remote control to go to the "Main Menu".
2. Scroll down to the Apps shelf and select the Google Play icon.
3. Then, you will enter the Google Play Store.
4. Select the application you want to remove, and then select Uninstall.