Nowadays, projecting or mirroring devices to smart TVs has become the demand of the majority of smart TV users. However, due to issues such as compatibility of multiple devices, sometimes not everyone can do mirror projection. How does Amazon Fire TV sync with Android devices? Here will teach you step by step.
1. Set up a synchronized wireless network

​

Before starting mirroring, you must make sure that the Amazon Fire TV network and the device you want to mirror are on the same Wi-Fi network. It's important to note that a device that only works on 2.4GHz may not be able to operate or connect with a 5GHz network, so make sure that both devices are in the same frequency band. Please do the following to check the name of the network you are connected to.
From the "Home" page of the Fire TV device, navigate to "Settings" on the top menu. Click to enter the settings and scroll and select "Network".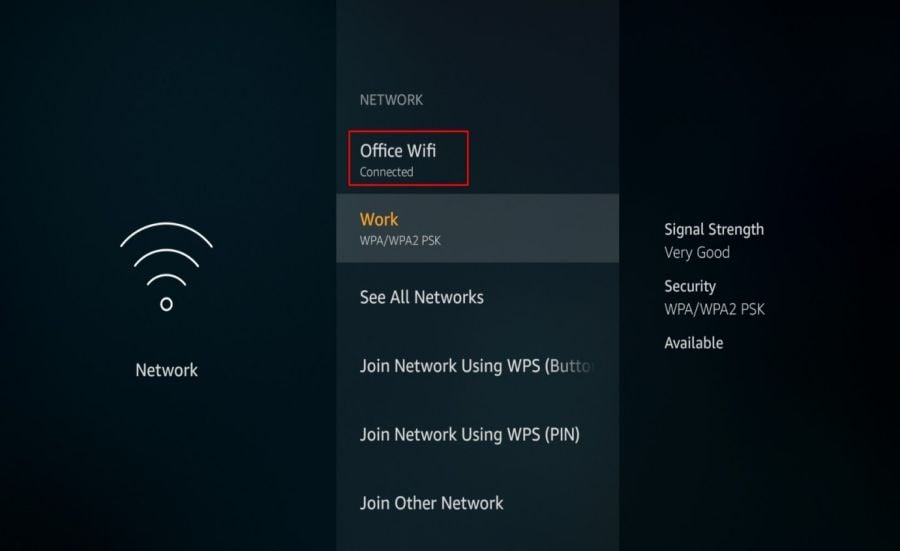 Now you will see a list of available Wi-Fi connections. Don't forget that some Wi-Fi connections have both 2.4GHz and 5GHz and make sure that the "connected" device should be the same as the device you are trying to mirror to the Fire TV devices.
2. How to mirror Android to Amazon Fire TV?

​

Mirroring or casting an Android device to Fire TV only needs to connect the two devices through the mirroring function. Please follow the steps below.

First, on your Fire TV device remote, press and hold the "Home" button until the menu appears, then navigate to "Settings." Then, you can see "Display and Sound" in the "Settings" menu, select and click on it.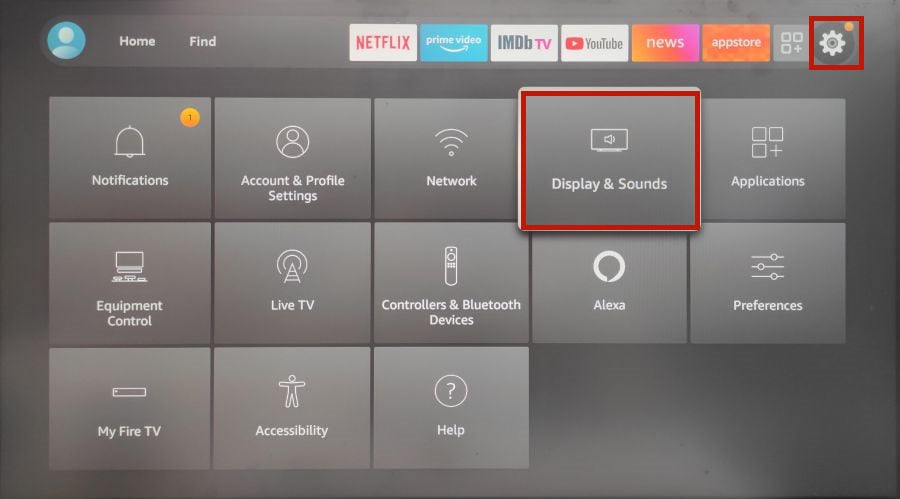 Next, continue to select "Enable display mirroring". Now, the wireless mirroring status and the device receiving the mirroring display will be displayed on the screen. Remember the name of your Fire TV device and leave your Fire TV on this screen so that your device can connect to it.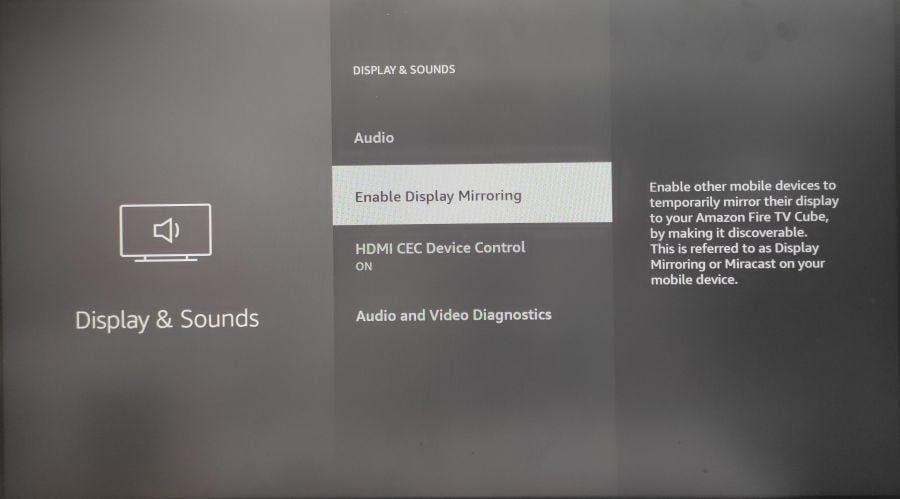 Next, pick up the Android device you need to mirror. Swipe down on your Android device and click the "Screen Cast" or "Cast" icon in the "Quick Settings" menu. If it does not exist, navigate to "Settings" to find and select "Wireless and Bluetooth Connection" or "Wireless Projection". On Android 11 or higher, go to "Connect Device> Connection Preferences> Cast".

After finding the mirror connection, click to enter and there will be "Searching for devices nearby...". Find the name of your Fire TV device and click on it to connect.
After a few seconds, your Fire TV should reflect your phone's screen. If you have any problems for how to mirror Android to Amazon Fire TV, try these methods and you will get it!