Getting the latest version of software can ensure you have the best service on your Toshiba TV. In order to update software on Toshiba TV, please follow the steps bellow.
1. Press the
Home Button
on the remote.
2. Go to
Settings
.
3. Select
Device & Software
.
4. Roll down to select
About
.
5. Choose
Install System Update
.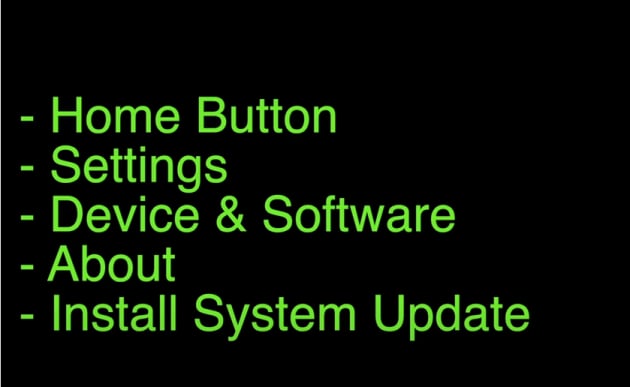 Then your Toshiba TV will update all softwares to the latest version.