The year 2021 is coming to an end and 2022 is fast approaching. Every year, China's major TV stations hold a New Year's Eve party (Chinese New Year Countdown show) on the day when the two years turn over, with the intention of sending off the year and welcoming the new one. For those who love Chinese culture and Chinese abroad, they all look forward to watching the New Year's Eve party, and I will share below how to watch it.
1. Install
Dangbei Store
当贝市场官网可下载近万款精品TV大屏应用和游戏APP,为智能电视、投影仪和盒子量身打造。当贝OS、当贝音乐、当贝投影、当贝盒子、当贝桌面、当贝投屏、当贝播放器等产品同样备受好评!
Dangbei Store provides thousands of apps for Android TV and TV box. And you can find all APPs that show the New Year's Eve party.
2. Install the app that plays the live New Year's Eve party you like.
There will be different shows and celebrities at different parties, so you can choose the one you like to watch. And they will be shown on different platforms. Such as iQIYI, Tencent Video, CCTV, etc.
3. Search for the app
For example, if you want to watch the party held by bilibili, search for it on Dangbei Store.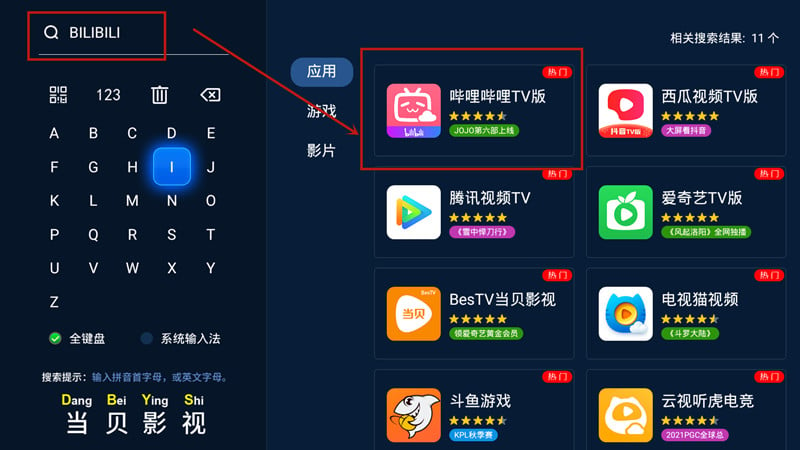 4. Open the APP and find the New Year's Eve party.