The Court TV app is available on Firestick and other Fire TV devices. In the app, you can watch the newest live court hearings, deliberations, and much more.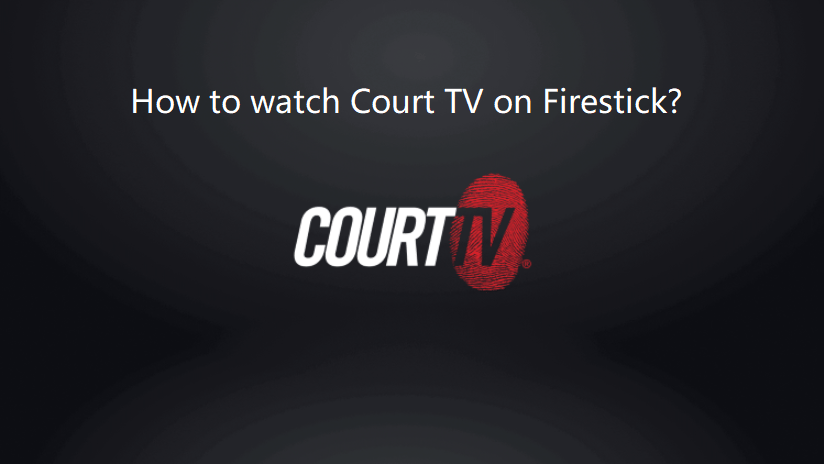 How to watch Court TV on Firestick?​
1. First, go back to the Fire TV main menu, hover over Find and click Search.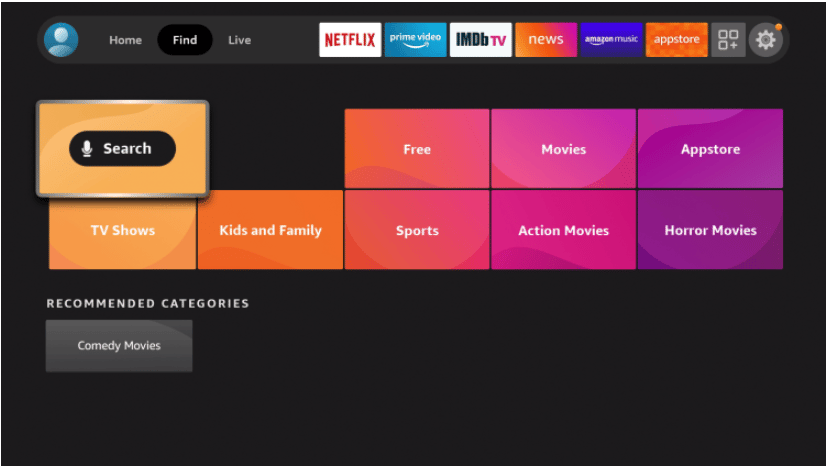 2. Now, type Court TV and search for Court TV.
3. Please select the Court TV app in the search results.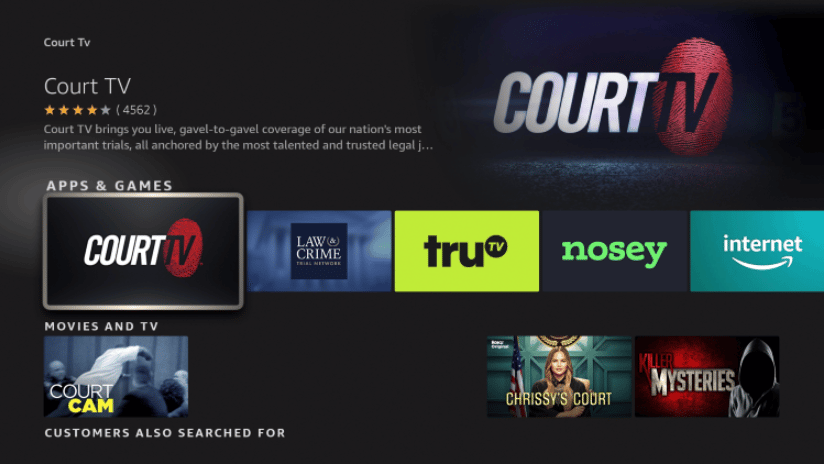 4. Then please click Get or Download Court TV.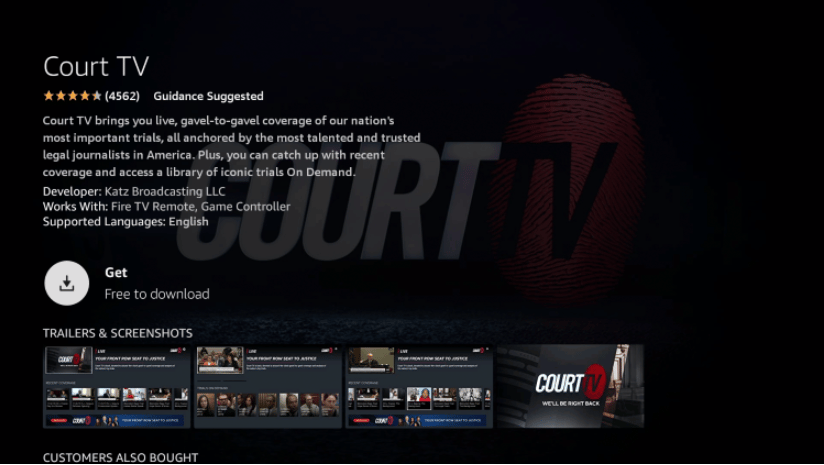 5. Please do not leave the page and wait for the Court TV App installation to complete.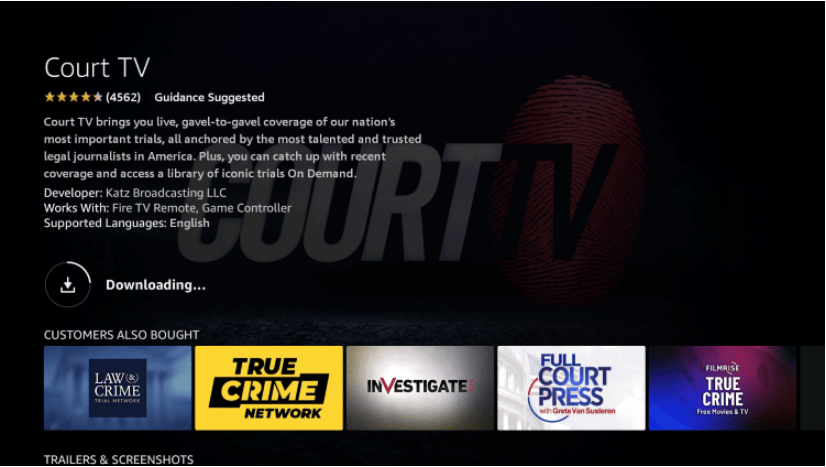 6. Then you will come across Court TV Ready to launch! information.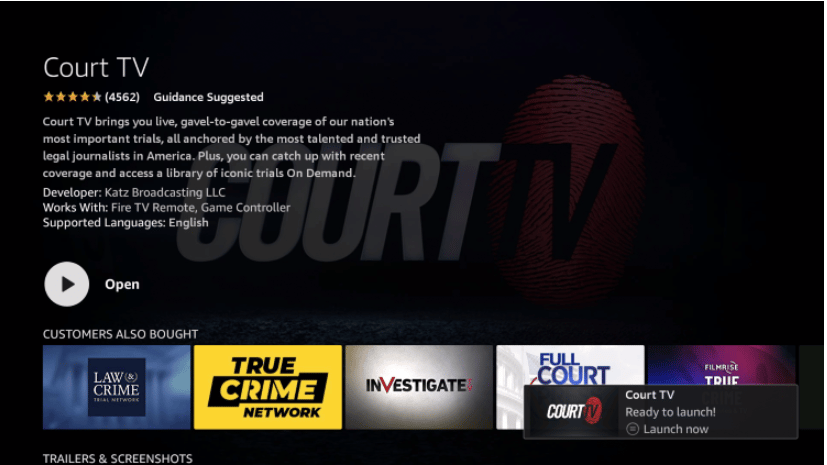 7. Now, click to launch the Court TV application. You can now access Court TV content.