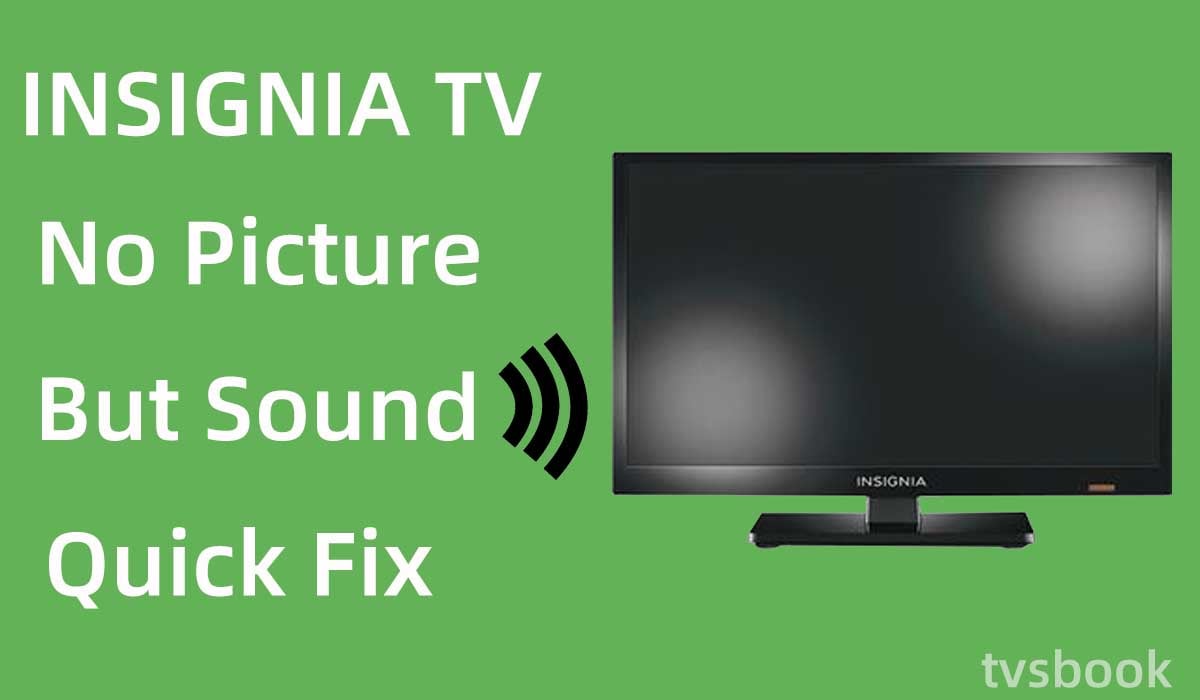 This article will show you how to fix Insignia TV no picture but sound.
Insignia TVs offer a wide selection of TVs at an affordable price. You can get a variety of TV sizes at a lower price, and you can also pick up 4K HDR and a TV with Amazon Fire TV. Insignia TVs usually work well, but like other brands of TVs, they can sometimes malfunction. You may also experience Insignia TV no picture but sound, this article will help you fix this problem quickly. You can follow the solutions in this article for troubleshooting.
Why is Insignia TV no picture but sound?​
Insignia TV with sound but no picture may be caused by cable failure, unstable current, etc. The following are the common causes of this problem.
Cable Failure: A worn or faulty cable connecting to the TV may cause the Insignia TV to have no picture.
Remote control malfunction: An aging remote control battery, non-functioning IR signal or hardware failure can also cause this problem.
TV port failure
Power outlet failure
TV backlight failure
Power flow fault
TV software and hardware failure
How to fix Insignia TV no picture but sound?​
There are many reasons why Insignia TV has only sound and no picture, you can follow the following fixes to troubleshoot.
Restart Insignia TV​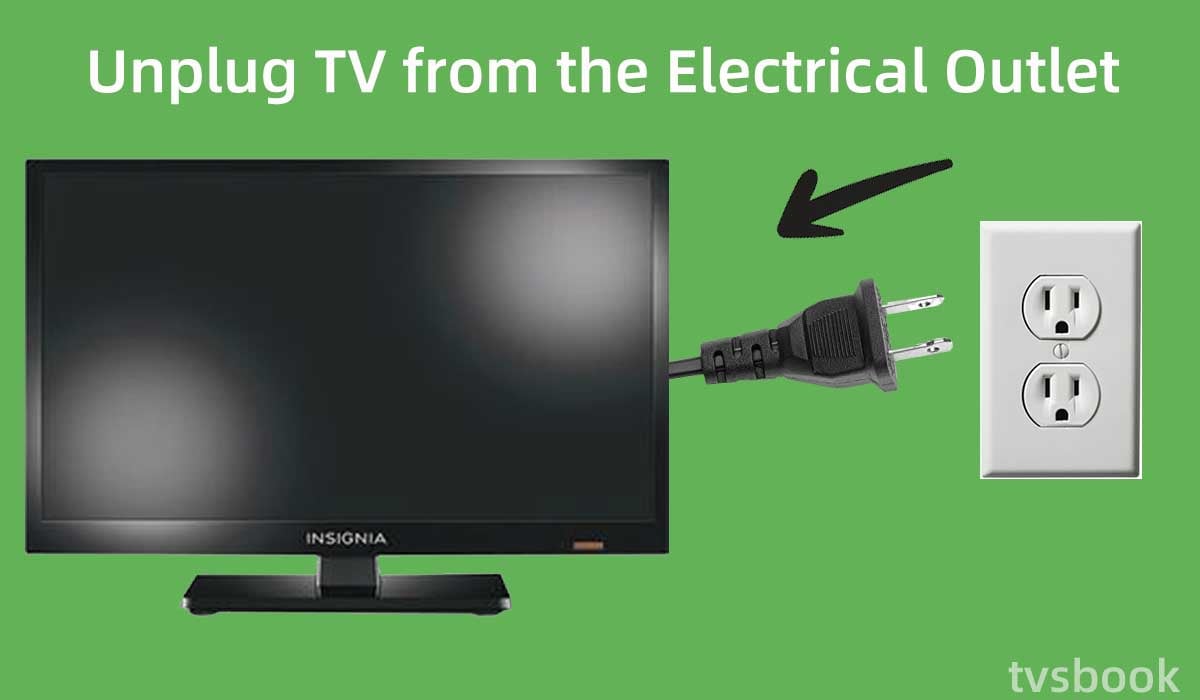 This is a simple way, but it can be very effective in fixing most TV software failures. You will need to power cycle the TV, this way is called a soft reset. Please follow these steps
1. Turn the Insignia TV off.
2. Unplug the power cable from the wall outlet.
3. Press and hold the power button on the TV for about 30 seconds.
4. Wait for more than one minute.
5. Reconnect the Insignia TV to the power source.
6. Turn on the TV and check if the problem still exists.
Check the HDMI cable​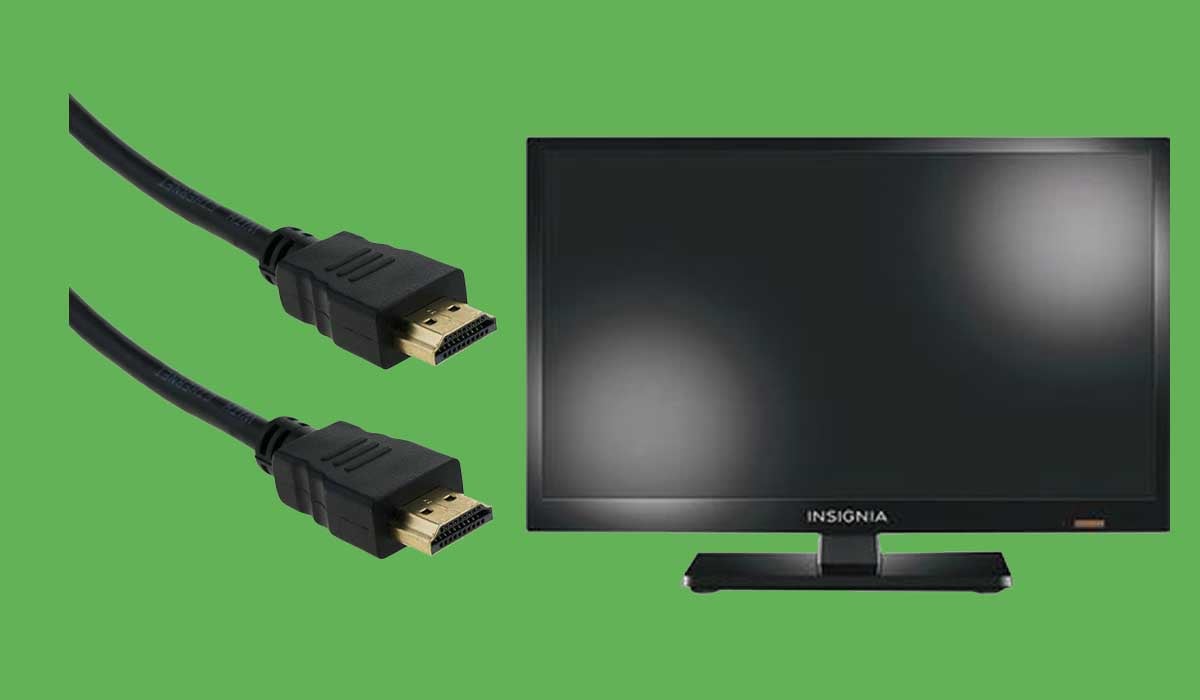 Sometimes your TV has no picture but sound may be due to a problem with the HDMI cable.
You need to check the HDMI cable for tears or breaks and make sure that the HDMI cable is firmly plugged into the corresponding port on your Insignia TV.
If your HDMI cable is faulty, you need to replace it with a new HDMI cable promptly. If you are not sure if it is faulty, you can use another HDMI cable to check if the problem can be fixed.
Try unplugging the HDMI cable from the TV port and then reinserting it.
Change the TV source​
Sometimes your Insignia TV's black screen with no available picture is due to the wrong input source for your TV. You can try changing the TV source or channel and check if the problem still exists.
Check the power cord​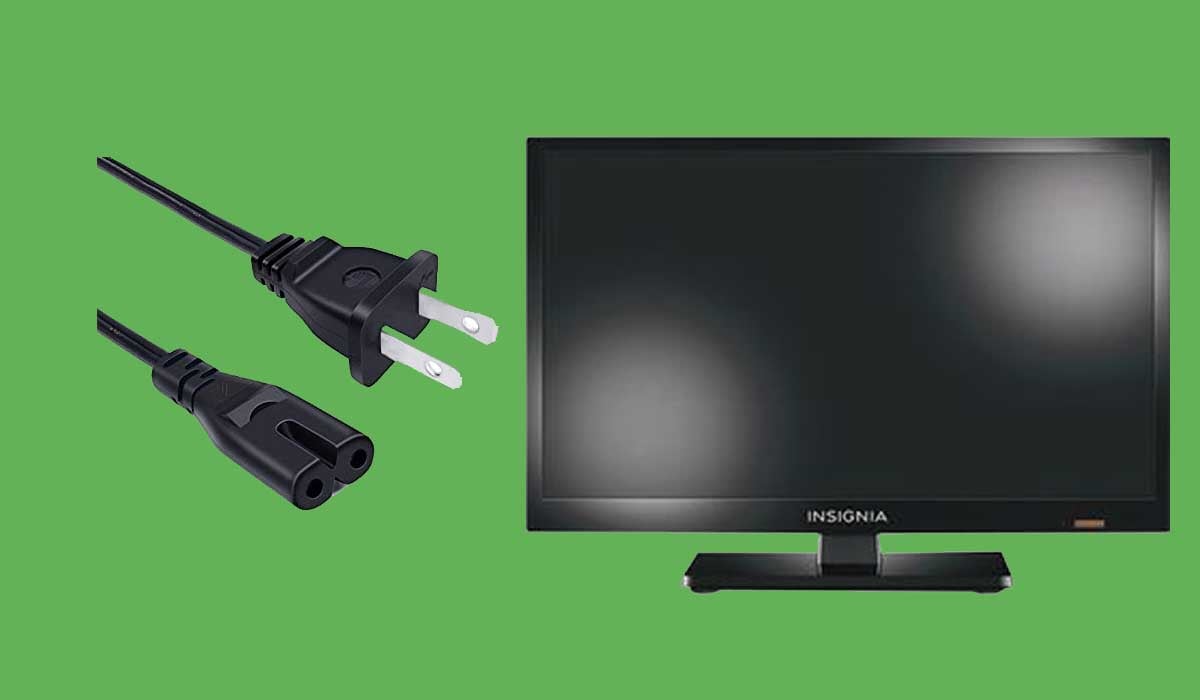 Although this type of situation is relatively rare, it may be one of the causes of the error. You can check the power cable for damage or failure to ensure that the Insignia TV has enough power to support proper operation.
Check external devices​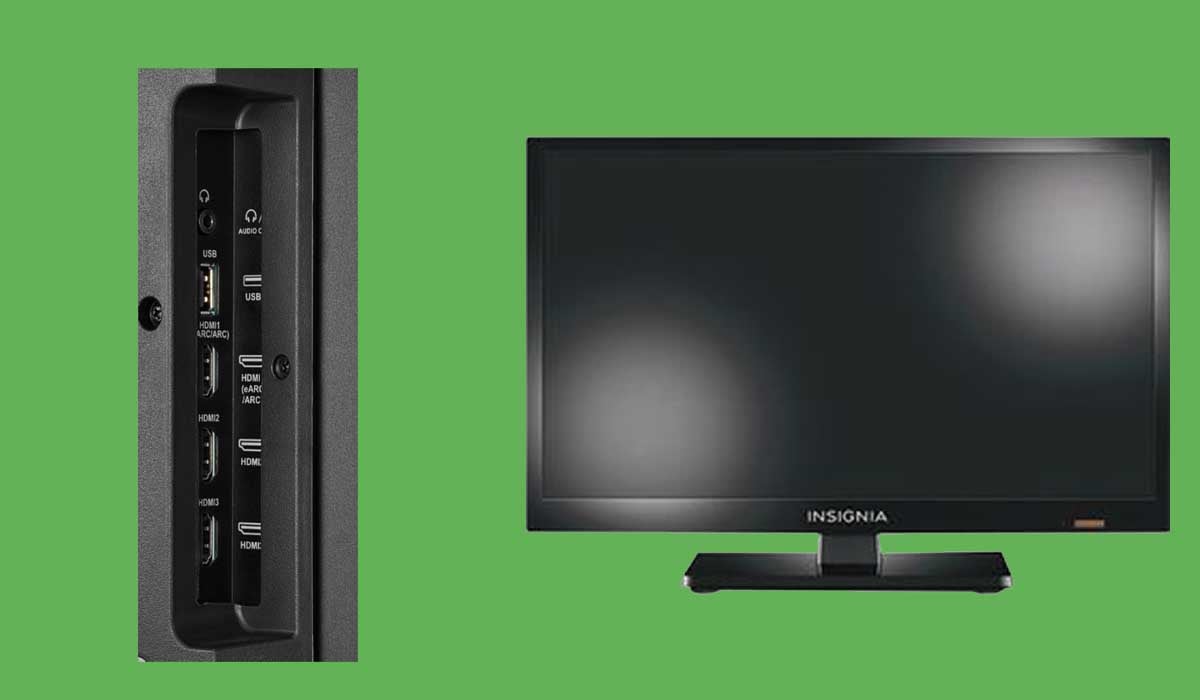 If your Insignia TV is connected to an external device but cannot transfer the picture, the problem may be with the device or the cable.
For example, if you connect a streaming device or game console through the HDMI port, but the device's source is not supported to work, full audio and video cannot be transmitted.
You can try disconnecting all external devices and check if Insignia TV still has a black screen.
Check the power supply​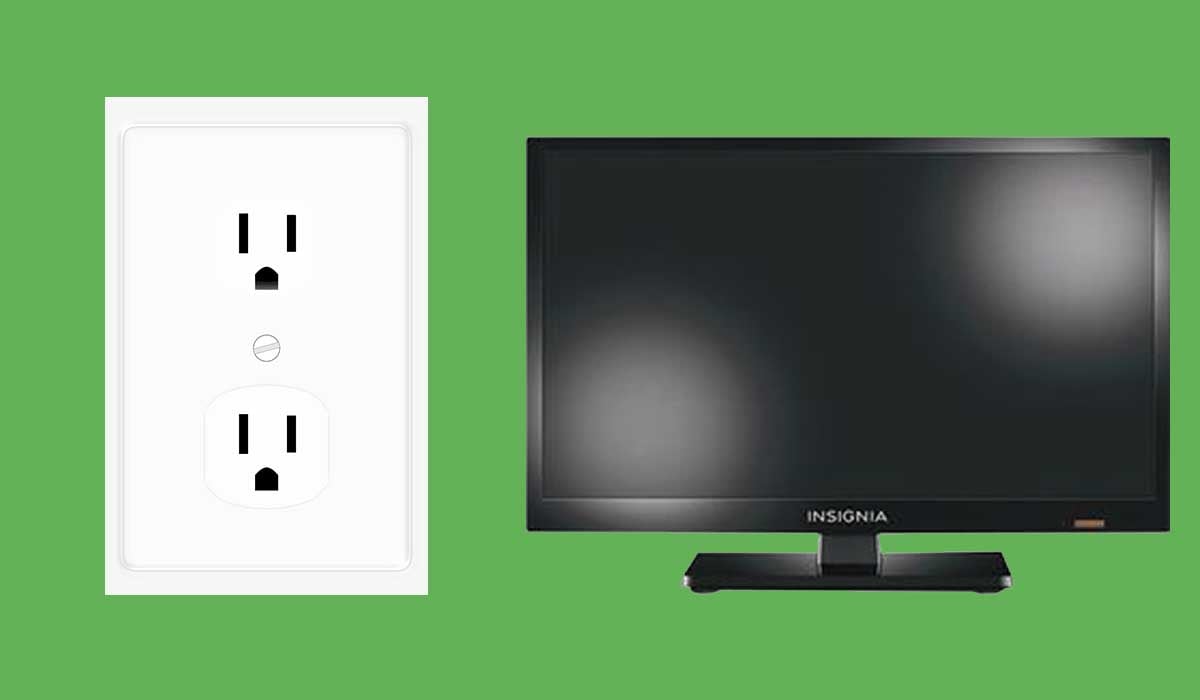 Power supply problems may be the cause of no picture on your Insignia TV, and you need to check that the power supply to your TV is working properly.
Unplug the TV and plug it into a separate wall outlet. You can ask a professional electrician to help you check the outlet itself for loose wires.
Hard Reset Insignia TV​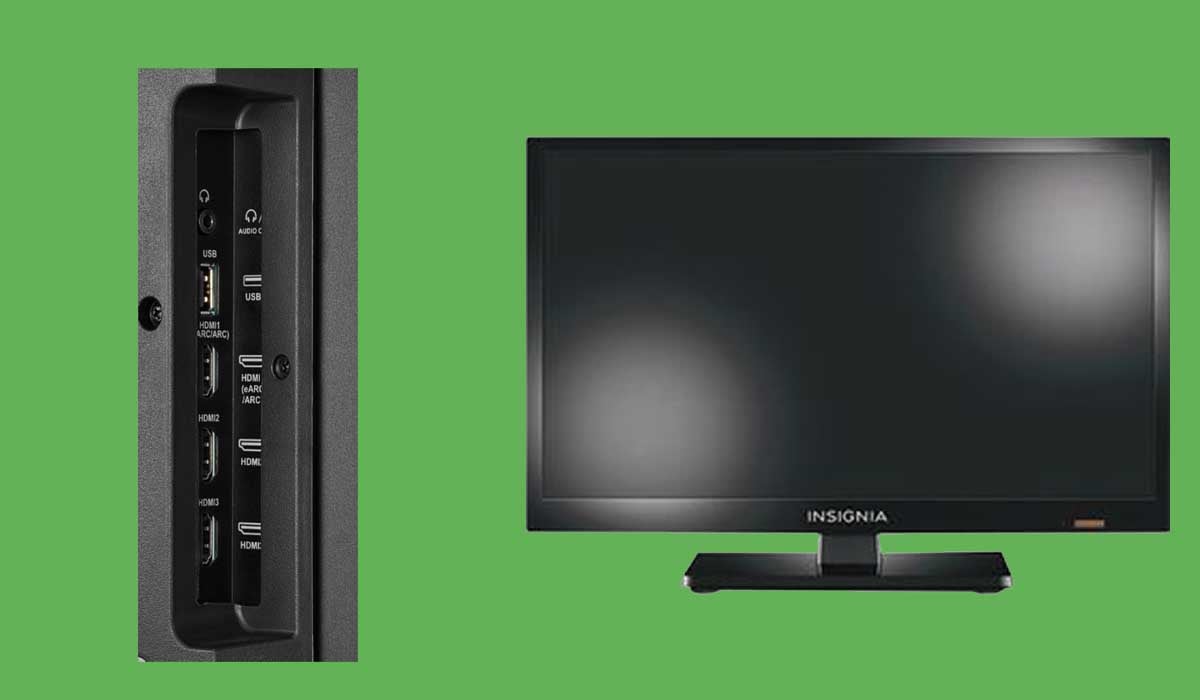 If the above solutions do not solve the problem of the Insignia TV black screen, you can try to perform a hard reset on Insignia TV. Please follow the steps below.
1. Turn off your Insignia television.
2. Unplug the television from the wall.
3. Unplug all other cables from the television.
4. When all cables are unplugged, press and hold the Power and Volume + buttons on your remote for one minute.
5. Allow the TV to process the reset for the full 5 minutes.
6. Reconnect all cables, beginning with the power cable.
7. Turn on your television and investigate the issue.
Contact Insignia support​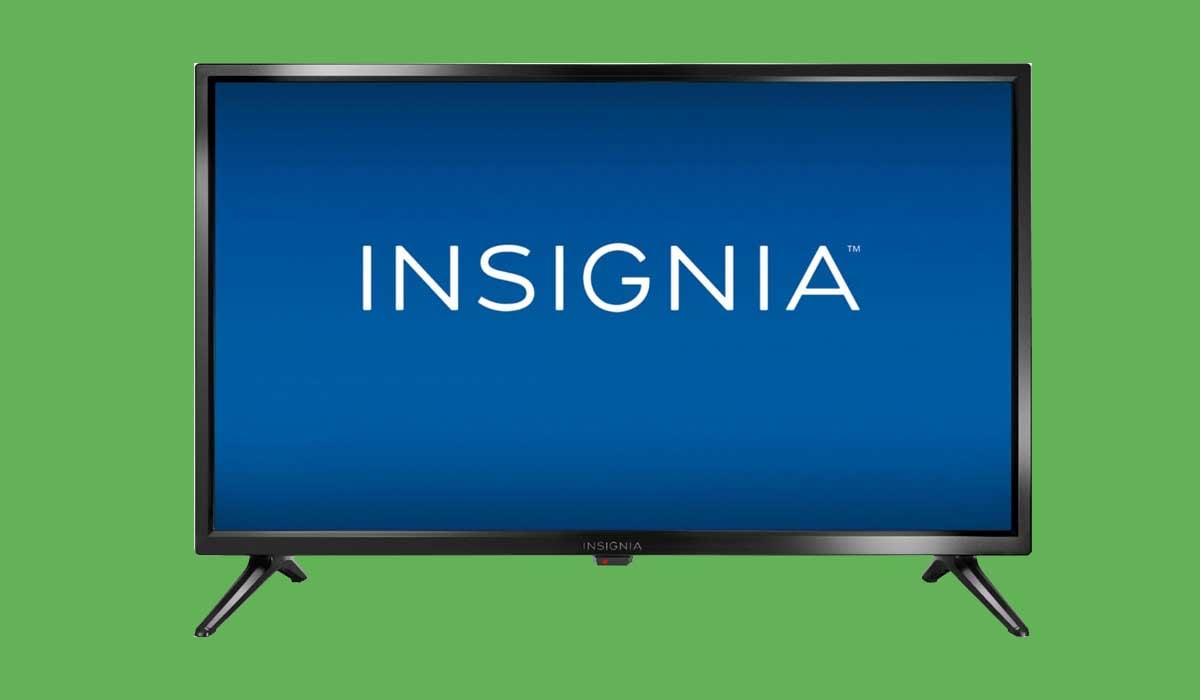 If you've tried everything, including hard resetting Insignia TV, and still have no luck, you can contact Insignia TV support.
You can ask Insignia for help by phone or by email.
1) By phone: 1-877-467-4289 (available from 8 a.m. to 9 p.m. CT daily)
2) By contact form: insigniaproducts.com/email-us
Summary​
Insignia TV no picture but sound is a common problem that you can fix quickly with the solutions in this article. In most cases, you can power cycle Insignia TV to fix the error. In addition, you can also check the power supply, cables, etc. for faults.
The last fix you can try is to hard reset Insignia TV. if all else fails to fix Insignia TV no picture problem, the best way is to connect Insignia support.
FAQs​
How do I reset my Insignia TV when the screen is black?​
You must reset your Insignia TV if it has a black screen. Unplug your television and wait 60 seconds. Press and hold the power button for 30 seconds while the TV is unplugged. After 60 seconds, reconnect your Vizio TV and it should work.
Why is my TV screen black but I can hear it?​
Make sure the POWER SAVER/ENERGY SAVE MODE is turned off. Some televisions will turn off the screen while still playing the sound. If SLEEP TIMER was accidentally turned on, turn it off. A Sleep timer on the remote can be accidentally pressed, turning off the TV.
Does Insignia have a reset button?​
To reset your Insignia TV's factory settings, press the Home button on your remote and then navigate to Settings > Device & Software > Reset to Factory Defaults. Your television will turn off and on again before displaying the initial setup screen.