LG Display has now announced a new 97-inch OLED EX TV panel that produces 5.1-channel sound by vibrating itself without the help of built-in speakers.
The screen features LG CSO (Cinematic Sound OLED) technology that vibrates and produces sound through a thin-film exciter on the back of the panel, allowing the OLED to produce audio directly without the need for additional speakers.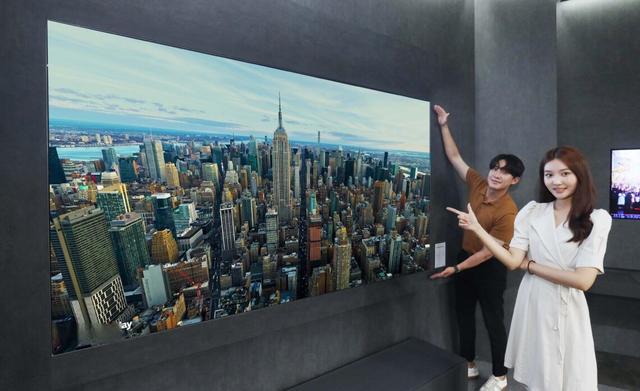 LG Display claims the 5.1-channel system will provide "movie-level immersion," but we don't know how sound it will sound right now.
LG is not the first to apply CSO technology. The technology appeared on a 2019 LG G8 smartphone, but it ended up with limited results, though things may improve after a three-year hiatus.
In addition, Sony has also launched Bravia AG9-like vibrating panel technology and OLED TVs, which some reviewers call "one of the best-sounding TVs on the market."
According to reports, LG Display's 97-inch panel uses the same OLED EX technology as LG's latest flagship OLED TVs, resulting in brighter, more accurate images. LG Display says it's the largest OLED panel ever made, even though LG Electronics has previously launched a 97-inch OLED TV.
LG Electronics' 97-inch OLED should be available later this year for around $25,000.