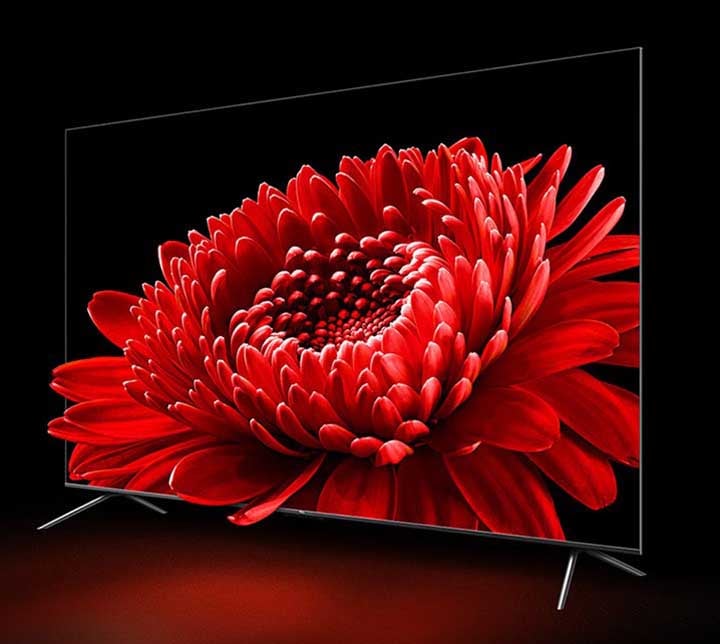 The TCL 65T8E Max TV has a full-screen design with a 97% screen-to-body ratio, which looks very stunning. Moreover, the resolution of the screen is Ultra HD 4K and supports VRR variable refresh rate, which makes the TV picture more smooth. In addition, the base material of this TV is plastic, and the weight of a single screen is 19.1kg, including the base weight is 19.4kg, which is relatively light and convenient for users to install.
The TCL TV 65T8E Max features a quad-core A55 CPU architecture with 4GB of running memory/RAM and 64GB of storage memory, which can meet users' needs for high performance.
At the same time, this TV is equipped with an Android system, which is convenient for users to use various applications. In addition, TCL TV 65T8E Max is equipped with TCL Little T intelligent voice assistant, which allows users to control the TV by voice, which is very convenient.
In terms of port parameters, TCL TV 65T8E Max adopts the direct down/DLED backlight method, supports digital RF interface and analog RF interface, and has HDMI 2.1 interface number and USB 3.0 interface number, allowing users to connect various devices conveniently. In addition, this TV also supports HDR display, which allows users to enjoy a more realistic visual experience.
The TCL TV 65T8E Max has a power supply of 185W, an operating voltage of 220V and a standby power of 0.5W.