At yesterday's Redmi K50 series launch, Xiaomi unveiled the
Redmi MAX 100" TV
, priced at 19,999 yuan(about $3148).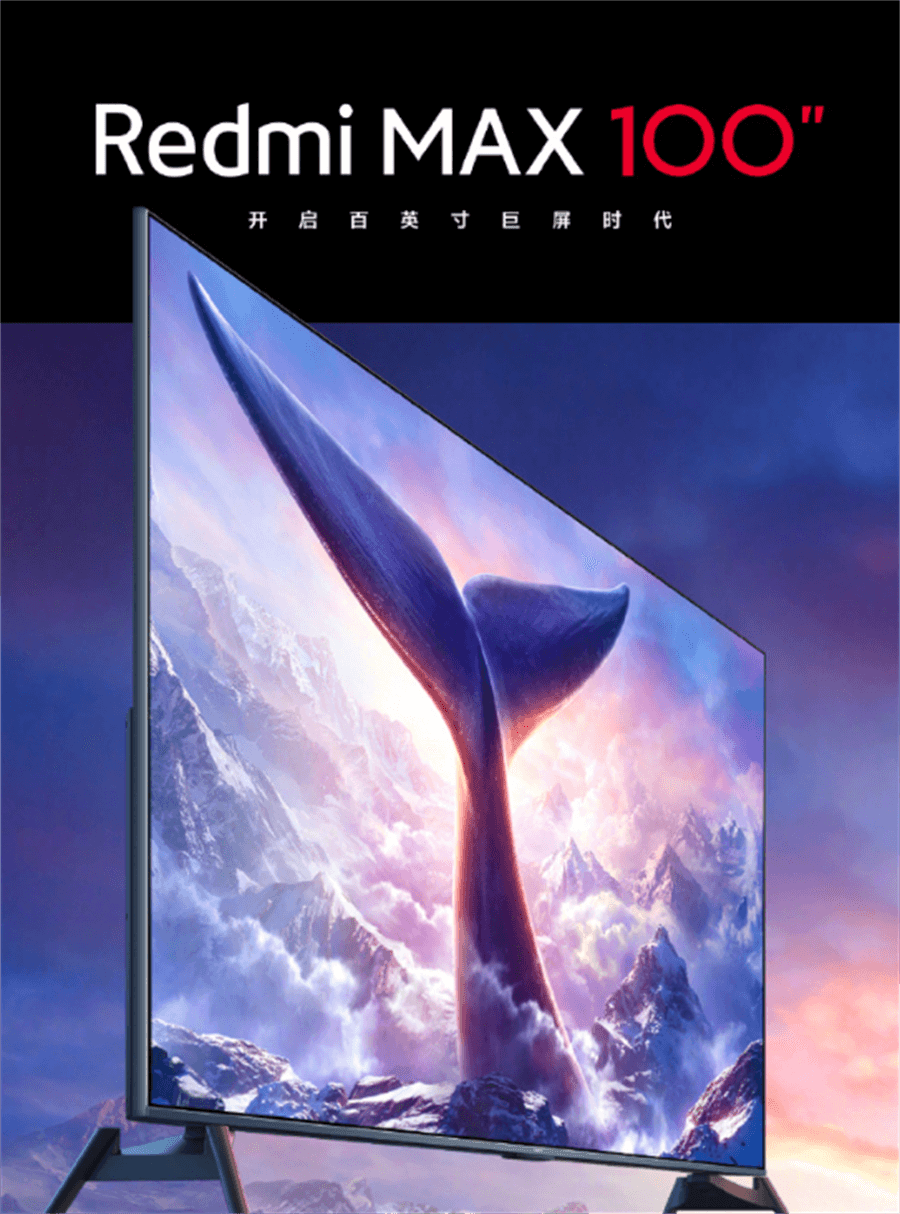 ​
Today, most of the TV products on the market are between 43 inches and 75 inches in size. For a large TV of 80 inches or more, many people's first thought maybe "Can I fit it in my house?" Or "Can I afford it?"
And recently, Redmi brought us such a 100-inch giant screen TV, which seems to be quite affordable compared to other 100-inch TVs on the market.
Let's take a look and see if that's the case.
First, let's take a look at this 100-inch TV from Redmi. With 4K resolution and dual 120Hz refresh rates, the Redmi MAX 100-inch supports multi-zone backlighting and has arguably better screen quality. In terms of sound, it is equipped with 30W four-unit speakers and supports Dolby Vision panoramic sound. Other peripheral configurations such as HDMI 2.1 and WiFi6 are not left behind, and the official price is currently 19,999 yuan(about $3148).
Lots of people think the price is too high, but is it true?
Let's take a look at other 100-inch TVs. TCL has a TCL Smart Screen 100X6C, which is also a 100-inch giant screen TV, currently officially priced at 79,999 yuan($12595); Skyworth's 100-inch giant screen TV Skyworth 100G9 is priced at about 190,000 yuan($29915) in the market; Sony has always been one of the representatives of high-end TV brands, and its Sony FW- 100BU40J is also an extremely good product, but the current price of its official channel is about 195,000 yuan($30702).
All of these products support 4K resolution and a 120Hz refresh rate. While it is a hard truth that you get what you pay for, Redmi's product is really quite cheap and perfect for those who want to experience a 100-inch TV.