The 2022 VIZIO TV series has an upgraded LCD TV with regional dimming, HDMI 2.1 port function, Vizio voice and more. This year's TV lineup includes more data and technical information, and an interactive TV comparison tool has also been launched. It's all powered by TV Database. Let's see what the 2022 VIZIO TV has to offer.

2022 VIZIO TV configuration​
Vizio's top-of-the-line FALD LCD TV is the 85-inch PQX with 792 local dimming zones, which Vizio claims can hit 3,000 nits of peak brightness and an 85 percent Rec.2020 HDR mode. The smaller 65-inch and 75-inch PQ9 models have as many as 210 dimming zones, up to 1,200 nits, according to Vizio.
HDMI 2.1 remains the main feature. Vizio's latest P-Series TVs will feature HDMI 2.1 ports for 4K120 input and HDMI VRR (48-120Hz) as well as next-generation gaming consoles like the Xbox Series X. They also support AMD FreeSync, HDMI eARC and ALLM. They offer multi-HDR support via HDR10, HDR10+, HLG and Dolby Vision. According to the company, the input lag of the P-series models is less than 7ms, which is related to the 4K120 mode, and the input lag of the 4K60 is likely to be higher.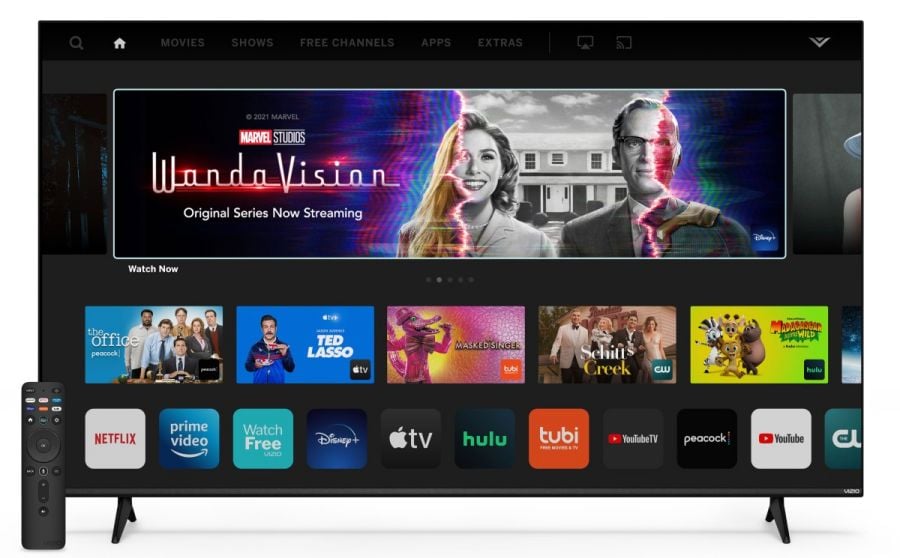 2022 Vizio TV series: M, P series​
Vizio's new M-Series LCD TVs feature up to 32 dimming zones and up to 700 nits of peak brightness. Equipped with a standard HDMI 2.0b port, it supports up to 4K60 input. Some optional HDMI 2.1 features, such as eARC, can be supported over HDMI 2.0.
P-Series TVs use Vizio's "IQ Ultra" processor, while more affordable models use a scaled-down "IQ Active" video processor.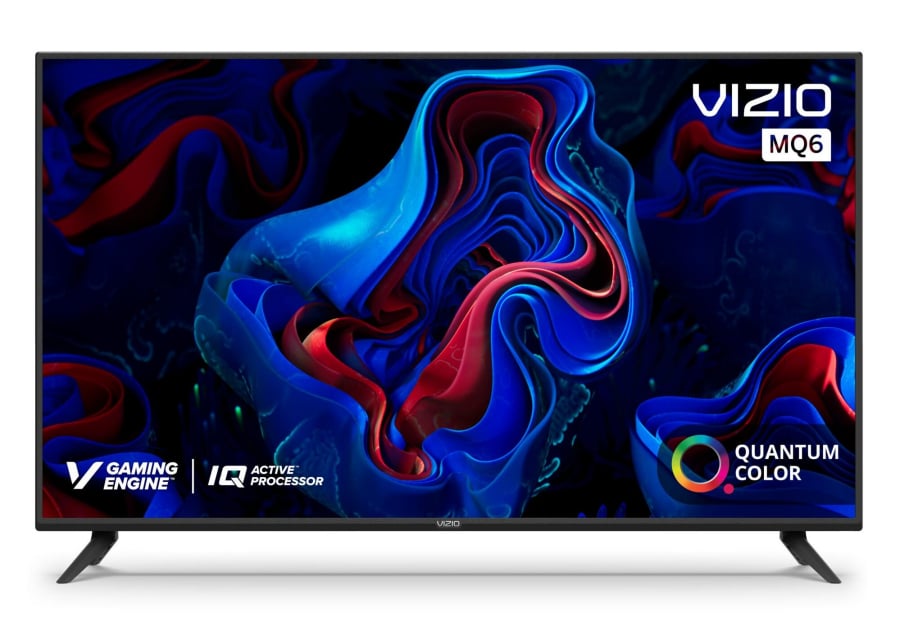 M-Series models are available in sizes ranging from 43 to 75 inches. Vizio also introduced new entry-level V-Series 4K LCD TVs and lower-end D-Series HD LCD TVs with basic features.
2022 Vizio TV Smart Media​
Vizio's "2022" models feature an upgraded version of the SmartCast platform that should load faster than ever. SmartCast provides access to popular streaming apps such as Apple TV, Disney+, HBO Max, Hulu, Netflix and Prime Video. Some of the latest additions include CW and Paramount+.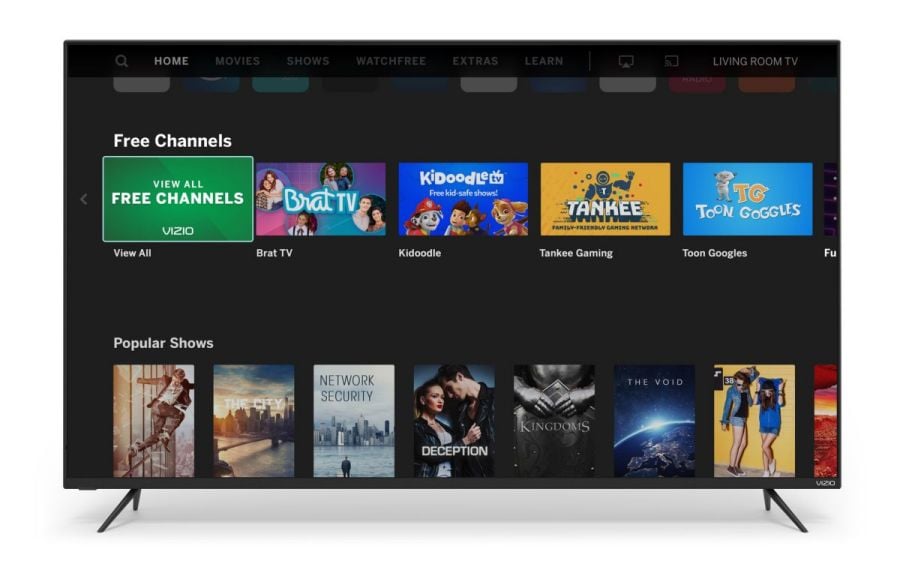 The TVs come with Chromecast and Apple AirPlay 2, and support HomeKit, work with Alexa, and work with Hey Google. And, for the first time, Vizio has its own voice assistant, Vizio Voice, which allows users to issue basic voice commands through the controller's built-in microphone. Users can also control some functions of the Vizio TV through Siri on an external device.
Other features include WiFi 5 (ac standard), built-in ATSC 1.0 tuner, Bluetooth 5.0 and a dual-purpose stand for select models (see image above).
2022 Vizio TV Video Configuration​
These TVs don't support Dolby Atmos decoding, so if you want to stream content in the latest audio formats, you'll need an external streaming player. Only Vudu can pass the Dolby Atmos bitstream to the receiver/soundbar for decoding, but other apps like Apple TV, Disney+, and Netflix often require the TV to be able to decode on the device.
The Vizio 2022 TVs are available in the US in sizes ranging from 43 to 75 inches. For more VIZIO TV models, visit
Vizio TV Forum
.