Laser TVs range in price from over a thousand to several thousand dollars, what's the difference? Actually, the chip is essential. So Laser TV 0.47 inch and 0.65-inch chip, what is the difference?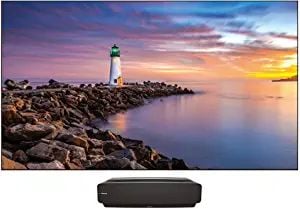 First, the 0.47-inch chip can effectively reduce the cost of laser TVs. The low price of laser TV has lowered the consumption threshold, which is a good thing for consumers.
The optical machine made of 0.47-inch chip, the actual lumens is 1500ansi lumens, this data is more realistic. At night, even if you cast a white wall, the brightness is good. I think the 0.47 chip laser TV is suitable for users who do not have high requirements for picture quality.
For users with certain economic strength and high requirements for picture quality, it is recommended to choose in a 0.65-inch laser TV.
Last edited: