For 2022, LG has introduced two 4K TVs at a friendly price, the UQ90 and UQ80. What's the difference between them? Which one is better? Let's take a look at the side-by-side comparison between LG UQ90 vs UQ80.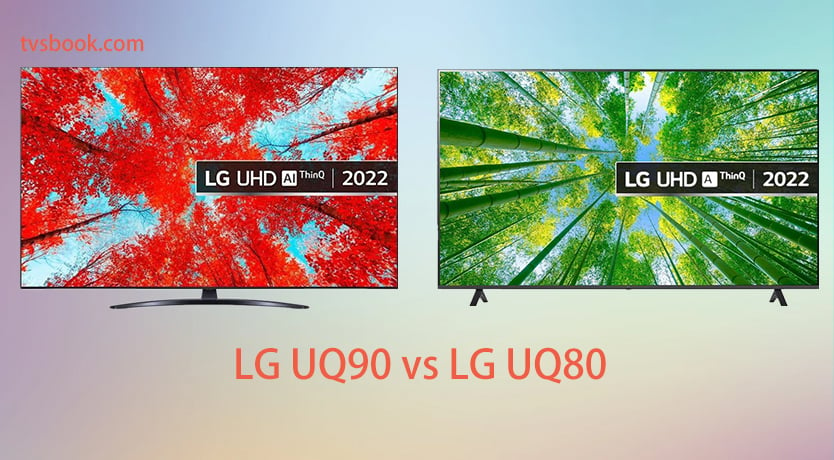 1. LG UQ90 vs LG UQ80: Appearance​
The LG UQ90 and LG UQ80 have a relatively obvious difference in appearance. Although they both have a flat shape, they do look different. the LG UQ90 has a curved support base, while the LG UQ80 has two tripods to support the TV.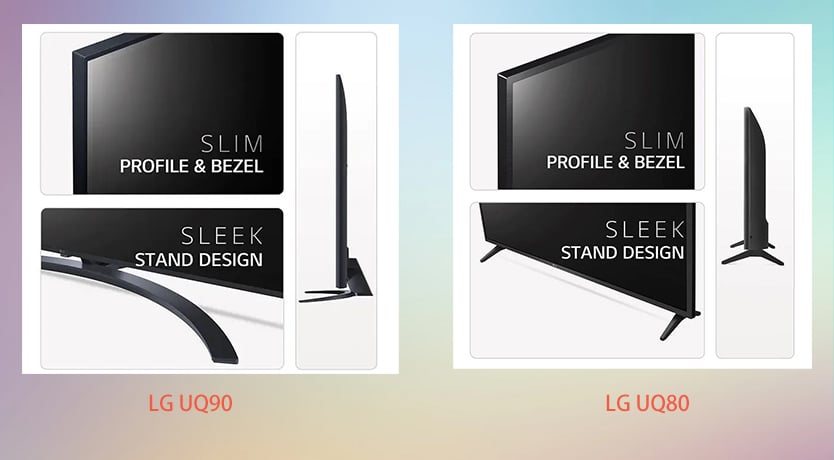 2. LG UQ90 vs LG UQ80: Size​
The LG UQ90 is said to be available from 43'' to 86 inches, but officially from LG there is only a 60-inch one on display at the moment. The LG UQ80 is available in 43", 50", 55", 65", 75", and 86" sizes. In any case, it is important to choose the right TV size for your space. Fortunately, these two TVs are the perfect complement to each other in terms of size.
3. LG UQ90 vs LG UQ80: Processor​
The LG UQ90 and LG UQ80 both have the α5 Gen5 AI Processor 4K processor, and the LG UQ80 has an additional 86" TV with an upgrade, the α7 Gen5 AI Processor 4K. So if you want a large 86" TV, you not only get a large screen but also a better processor and enjoy a better TV running speed.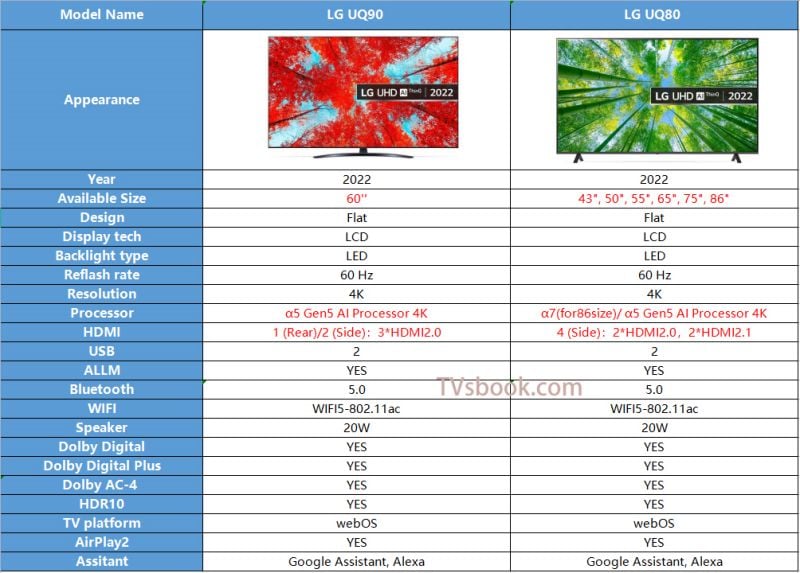 4. LG UQ90 vs LG UQ80: Interface​
Both LG UQ90 and LG UQ80 are equipped with the basic TV interface. They have the same Bluetooth and wifi, USB, etc. But most importantly, LG UQ90 has only three HDMI 2.0 ports, while LG UQ80 has two HDMI 2.0 and two HDMI 2.1 ports. This is good news for those gaming TV users because HDMI 2.1 can provide better transmission, reduce game lag and make the games more smooth.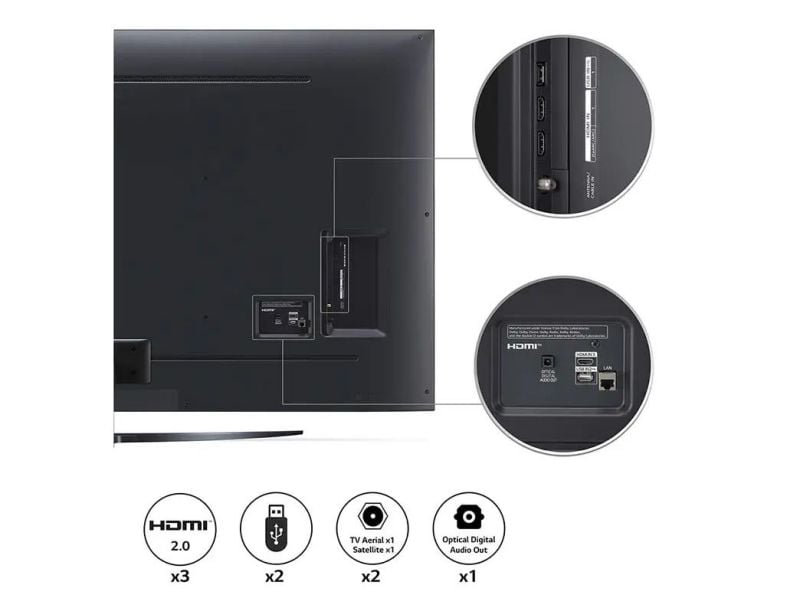 5. LG UQ90 vs LG UQ80 Summary​
Overall, both the LG UQ90 and LG UQ80 offer 4K picture quality as cost-effective TVs for 2022. They complement each other in terms of models, while the LG UQ80 offers more and better options.