What is Mobdro ?
Mobdro is a Video Streaming application that will allow you to watch and stream any video. Unlike Youtube that often limits the channel according to your country, Mobdro is unlimited. Can you imagine that? We can discover videos from all around the world one click away, and it's free!
If you are following a series in a specific channel from other countries, Mobdro will make those videos available for you. Mobdro is also a channel based search, which means, you don't have to bother yourself on searching the channel you want. It is already there for you to choose just like watching a normal TV.
How about watching the latest sports news and games that you cannot watch in your public TV station? Mobdro will also bring the joy of sportsmanship to your home. You can easily find channels like ESPN, Fox Sports, or Sky Sports from this application.
Mobdro consists of 12 menus that you can choose freely, like channels, news, shows, movies, sport, music, gaming, animals, tech, podcast, spiritual, and more. But if you are trying to find a certain video or clip, Mobdro is also equipped with a search engine just like other streaming applications.
You can also upgrade to the Premium version of Mobdro. There are two versions of Mobdro; the Freemium one and the Premium one. By having the Premium version, you can get rid of the annoying ads. Plus, it will allow you to save your streaming history so you can watch it anytime while offline.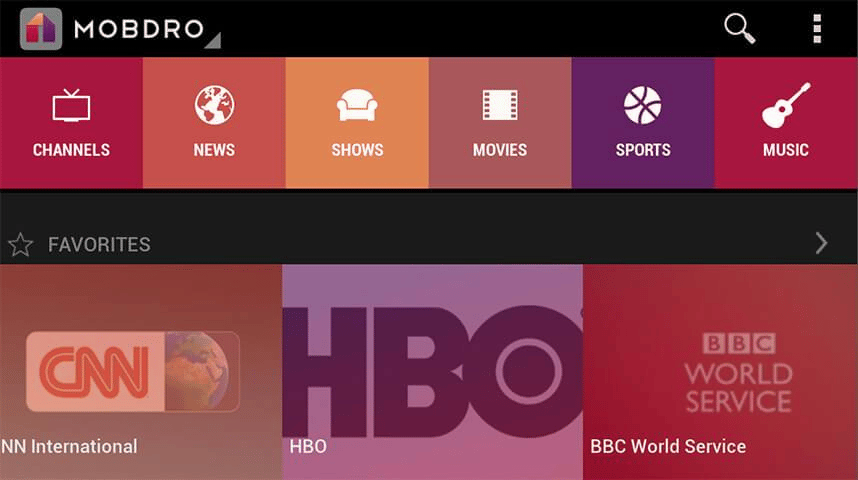 Last edited: