India's leading online retailer Flipkart (part of Walmart) has released a new Nokia Media Streamer, a multimedia streaming device that allows traditional TVs to be converted into smart TVs. Similar to Amazon's Fire TV Stick, Xiaomi's Mi Box and Mi TV Stick, Nokia Media Streamer allows users to cast screens through Netflix, Amazon Prime, Disney Hotstar+, Spotify and other applications after connecting to the TV.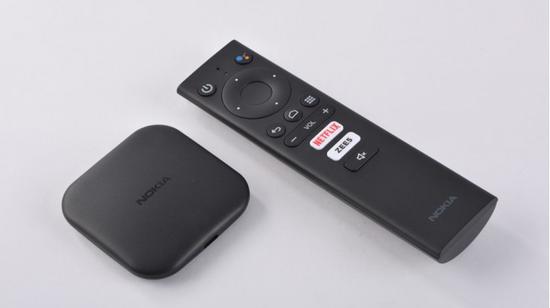 Nokia Media Streamer uses the Android 9.0 system, provides access to the Google Play Store, and allows users to download various TV-available applications. In addition, it also has built-in support for Chromecast, and users can project the smartphone screen to the TV.
In addition to Netflix, Nokia Media Streamer also has a ZEE5 hot key on the remote control, which is the first time among media streaming devices in India. ZEE5 is an on-demand video streaming service in India.
Like other such streaming media devices on the market, Nokia Media Streamer allows users to cheaply convert traditional TVs into smart TVs.
The Nokia Media Streamer is priced at 3499 rupees and will be available on Flipkart from August 28.