Today is the 20th anniversary of the Xbox release. The Xbox official tweet released a birthday tweet, and the majority of fans expressed their blessings under the tweet. And PlayStation, an old rival and friend, also responded to congratulations under this birthday tweet.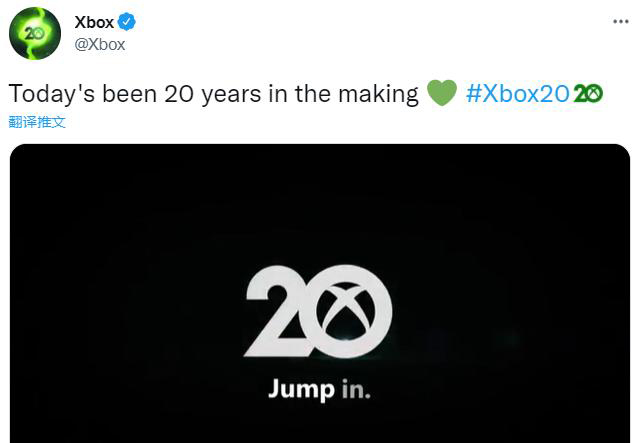 PlayStation replied to Xbox: "Congrats on this big day!"
Xbox replied to PlayStation: "Thank you, friend, games soon?"
Xbox replied to invite PlayStation to play games together, and also added green and blue love, which means Xbox and PlayStation. Looks lovely, doesn't it?