Both Panasonic JZ2000 and LG C1 TVs have amazing image quality and contrast ratios, and the 4K OLED TVs provide good viewing for users. These two 2021 OLED TVs can't help but be compared by users, so let's see what the differences are.
1. Appearance Design

​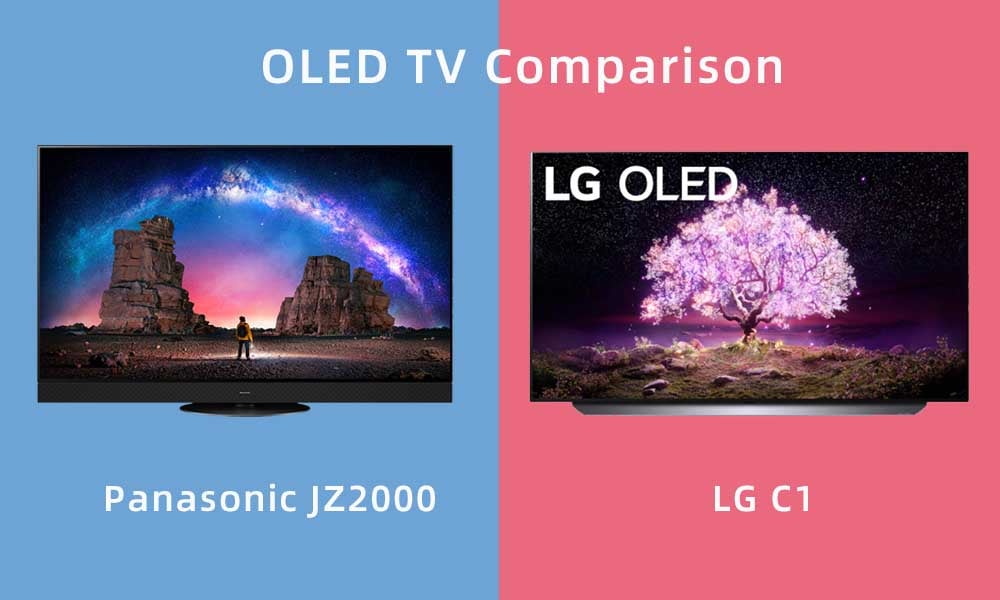 Panasonic JZ2000 is not very light, as it has a large built-in speaker, but the overall TV is still thin enough with an ultra-slim bezel. There is a circular base directly below the screen that allows the user to rotate it to use the viewing angle as needed, which is a clever design.
The LG C1 has a sleek design with a wide bottom bracket, so it takes up quite a bit of table space, but this holds the TV very securely. The stand sits low enough that you can mount the TV on the wall, though the bottom of the TV is rather thick.
2. Picture and Sound

​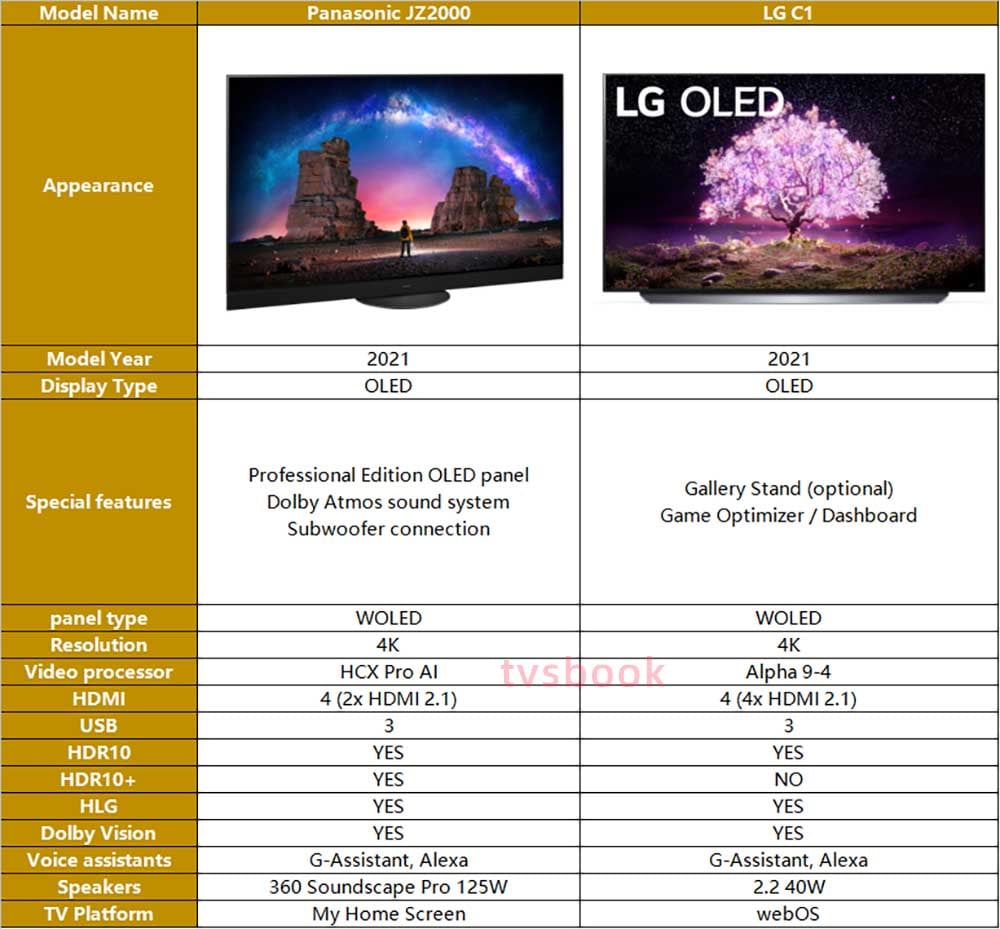 Panasonic JZ2000 features an OLED panel with an HCX Pro AI Image processor, equipped with Hollywood colorist Stefan Sonnenfeld's color mixing, so the color performance is great. The JZ2000 also supports HDR10, HDR10+, HLG and Dolby Vision. The Panasonic JZ2000 does not overemphasize edge definition and noise, and the picture looks smoother.
The LG C1 features an ultra-high contrast ratio for perfect blacks, TV support for HDR10, HLG and Dolby Vision, and strong reflection processing. The LG C1 has stunning picture quality, perfect for watching movies or games in the dark.
JZ2000 has an amazing 125W speaker to output great sound, and C1 has a 40W speaker.
3. Gaming TV

​

Both models are equipped with only two HDMI 2.1 ports to support 4K 120Hz video. The Panasonic JZ2000 supports VRR and FressSync, and all four HDMI ports offer ALLM (Automatic Low Latency Mode) gaming mode support.

LG C1's motion looks exceptionally crisp and has very low input latency, and it supports FreeSync, G-SYNC, and HDMI Forum VRR, so it will be great to play games in the dark with its contrast.