RCA projectors not only serve as a great and cost-effective
home theater projector
but also provide strong support for daily work. We have reviewed an RCA projector, RPJ136, which weighs 2.98 pounds, and the product size is
15 x 20 x 10 inches
. In order to provide you with complete information about this RCA projector, we have listed the features and details of this product in this article.
Excellent viewing experience​
This RCA projector has an excellent viewing experience with the strong support of Mstar's advanced color engine. The LED lighting upgrade provides you with 60% higher brightness than other ordinary projectors. This RCA projector RPJ136 is very suitable for home entertainment that supports 1920 x 1080 resolution.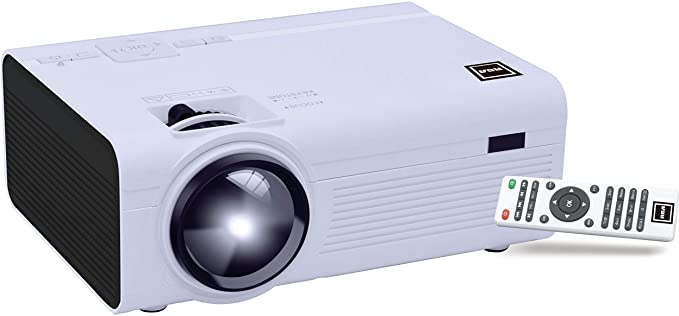 Multimedia portable projector​
This RCA projector is easy to carry and can play videos, TV series, football matches, photo sharing, etc. You can easily connect the projector to your smartphone, PS3, PS4, Xbox One, and enjoy some large games. Since it is portable, you can take it to any other place. Therefore, no matter where you want to go for a meeting, vacation or party, you can carry it easily.

Big screen experience​
The RCA projector provides a large screen size experience, ranging from 22 inches to 170 inches, with a projection distance of 4.9 feet to 16.4 feet. However, in order to get a good viewing effect, the recommended projection distance is about 6.5 feet. Therefore, referring to the screen size of the projector, you can use the recommended viewing distance of approximately 6.5 feet.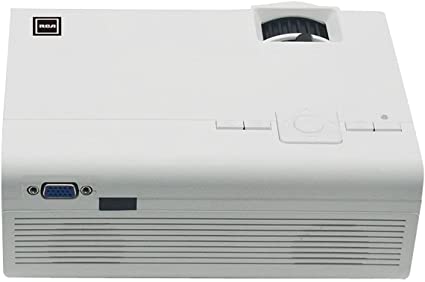 Fully equipped​
This RCA projector RPJ136 is compatible with TV boxes, TV sticks, laptops, PCs, USB flash drives, media players and tablets. This compatibility allows you to easily connect your device to the projector because you are important. In addition, this excellent projector RCA is equipped with HDMI, VGA, USB ports and AV. Therefore, you can not only look forward to having an incredible home theater, but you can also participate in parties and even outdoor activities.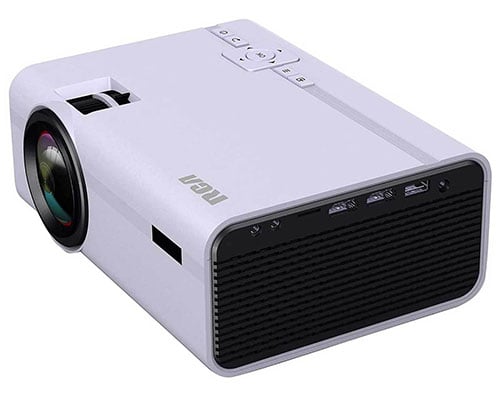 Simple Smartphone connection​
The next important feature you must know is the smartphone connection. In this way, you don't need to install any applications. You can enjoy the smartphone connection simply and conveniently. If you want to connect the projector to the iPhone, you need to provide additional lighting for the HDMI adapter. If you want to connect this projector to Android, you need an additional Micro USB/Type C to HDMI adapter.
In short, the RCA projector RPJ136 is a good projector suitable for home entertainment. Optimize all the functions of the product to get the best satisfaction of experiencing home theater.
Last edited by a moderator: