In May 2022, Samsung debuted a 110-inch MicroLED TV in China, priced as high as 1,049,999 yuan, which instantly became a hot topic among consumers. What kind of TV is the 110-inch Samsung MicroLED TV? This article will give a brief introduction to Samsung MicroLED TV in terms of parameters.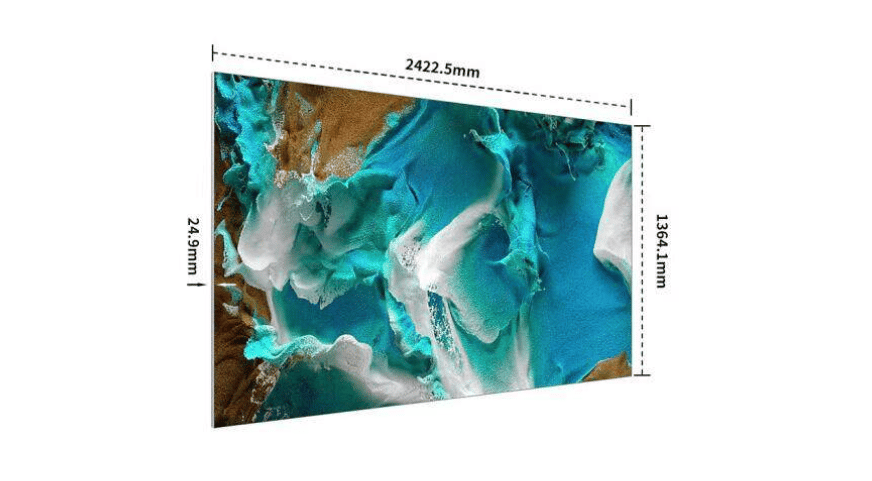 1. Display technology​
The 110-inch Samsung MicroLED TV uses MicroLED display technology called "the future of screen display technology". It uses inorganic gallium nitride inorganic materials as self-luminous materials, and at the same time uses Micro LED chips with a size of less than 100 microns to achieve pixel-level precise light control. It can be said that MicroLED display technology has the advantages of both LCD and OLED.
2. Built-in chip​
The Samsung MicroLED TV 110-inch built-in Micro AI processor can analyze the video signal of each scene and automatically optimize the picture quality, resolution and HDR to suit the content.
3. Sound​
The 110-inch Samsung MicroLED TV uses audio and video tracking OTS Pro & u-symphony sound effects. With 6.2.2CH speakers and 100W built-in audio, its full-range speakers achieve full surround sound through dynamic sound and active voice technology.
4. Size​
Samsung MicroLED TV is equipped with a 110-inch large screen with a thickness of 24.9mm, which can provide users with a sense of immersion that cannot be satisfied on a small screen.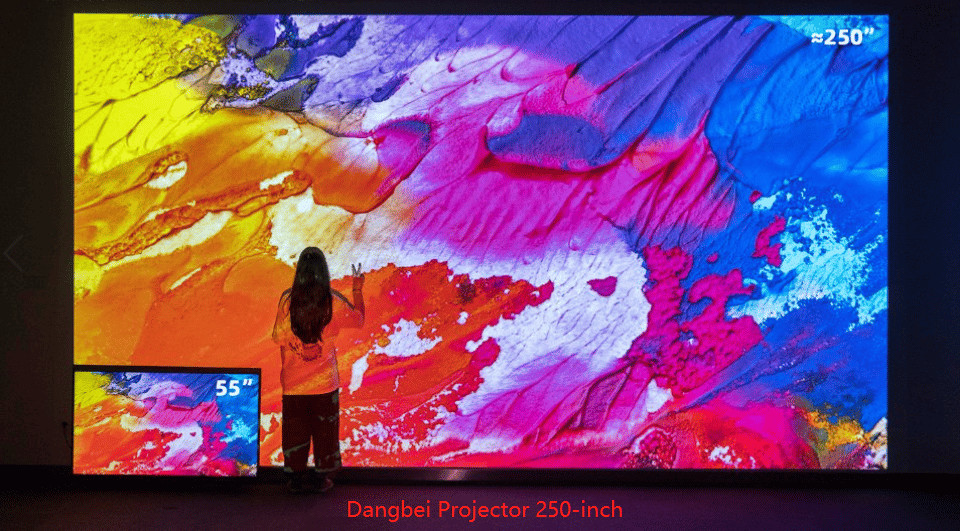 But at the same time, the high price of Samsung's MicroLED TV 110-inch over one million is unattainable. It is more recommended that consumers who want to experience giant screen viewing choose home projectors such as
Dangbei Mars Pro
, which can experience 300-inch giant screen viewing at only 1/208 of the price.