On May 10, 2022, ISE 2022, the world's largest audio-visual and integrated systems exhibition, was held in Barcelona, Spain. Samsung showcased its latest Micro LED product at this year's ISE show: the 2022 The Wall TV. What is the review of this product?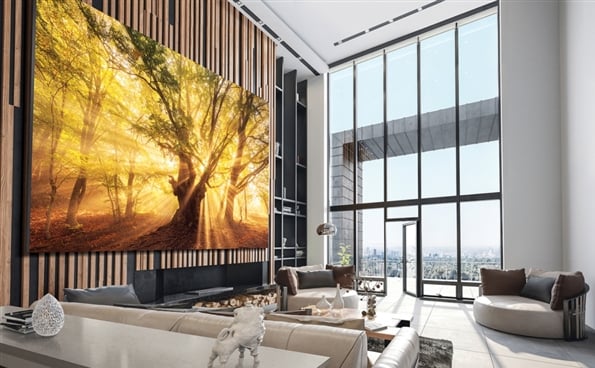 1. Samsung The Wall TV configuration​
The 2022 The Wall TV (model: IWB) has a refresh rate of up to 120Hz, supports HDR10 and HDR10+, and has a maximum brightness of 2000 nits.
2. Samsung The Wall TV Sizes​
In terms of size, The Wall TV can provide up to 4K 110-inch or 8K 220-inch giant screen composed of four 4K 110-inch panels. The new The Wall has two pixel spacings to choose from, 0.63 and 0.94 pixel spacing (pixel spacing, Pexel Spacing, refers to the distance between two pixels, in millimeters), the smaller the pixel spacing means the display The effect is more refined. Samsung also released The Wall All-in-One in Barcelona this year, offering three different sizes, 4K 146 inches, 2K 146 inches and 2K 110 inches, with a borderless design and S-Box media playback module, and supports splicing.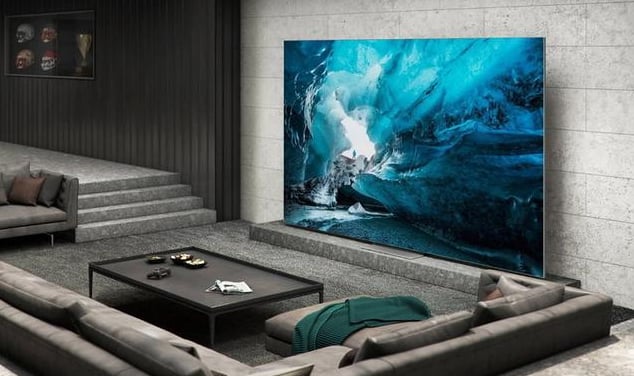 3. Samsung The Wall TV System​
In addition, the Micro AI processor built into the 2022 The Wall TV supports 20-bit color depth, analyzes every second of content in real time, and optimizes image display quality while removing noise. IWB is also equipped with Muti-View technology, through which The Wall TV can process four dynamic signal sources on the same screen, Black Seal technology can display purer colors, and the ultra-low reflection film on the surface can maximize the to reduce external light reflections.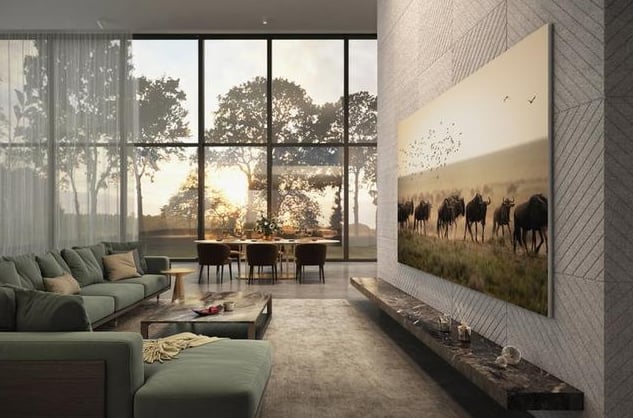 4. Samsung The Wall TV Micro LED Display Technology​
Micro LED display technology refers to a display technology that uses self-luminous micron-scale LEDs as light-emitting pixel units and assembles them on a drive panel to form a high-density LED array. It has almost all the advantages of OLED display technology, and it can also achieve extremely high brightness without worrying about the aging of the light-emitting unit, and its lifespan is far better than that of OLED displays. The new The Wall TV is currently available for pre-order worldwide.
Samsung TV Forum