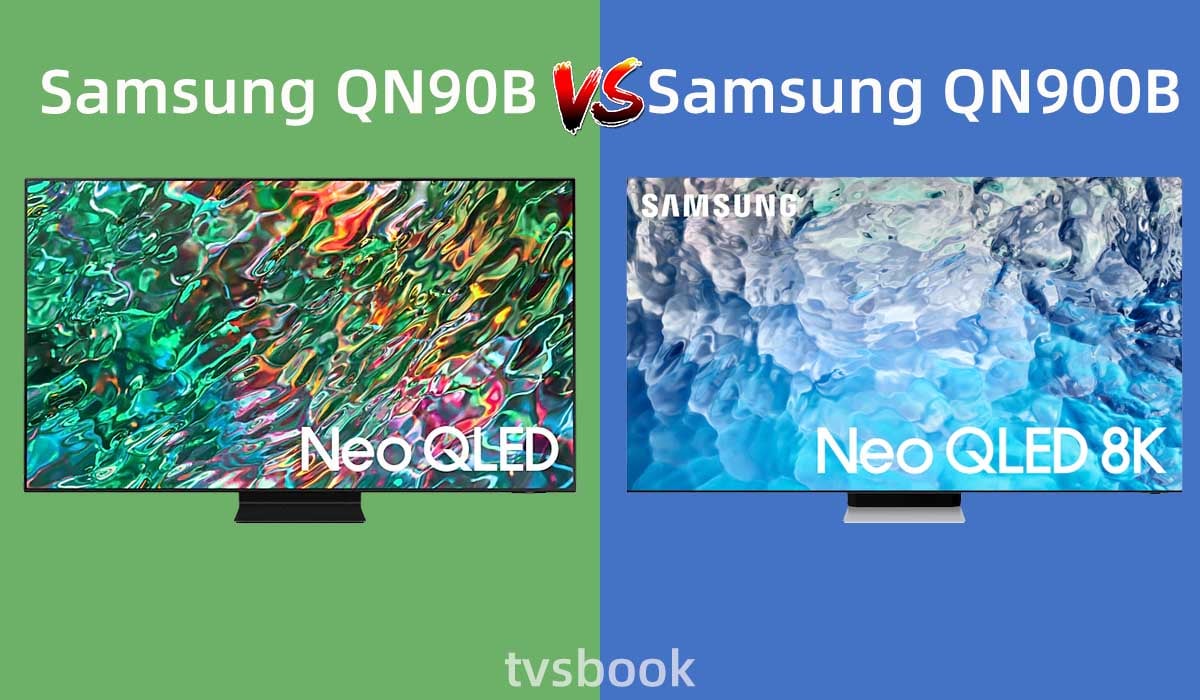 This article will compare Samsung QN90B vs QN900B TVs. Samsung QN90B and Samsung QN900B are the flagship 4K and 8K TV models from Samsung 2022, respectively. Both TVs are part of Samsung's Neo QLED series and feature its Mini LED backlight technology.
Samsung QN90B vs QN900B: Overall Comparison​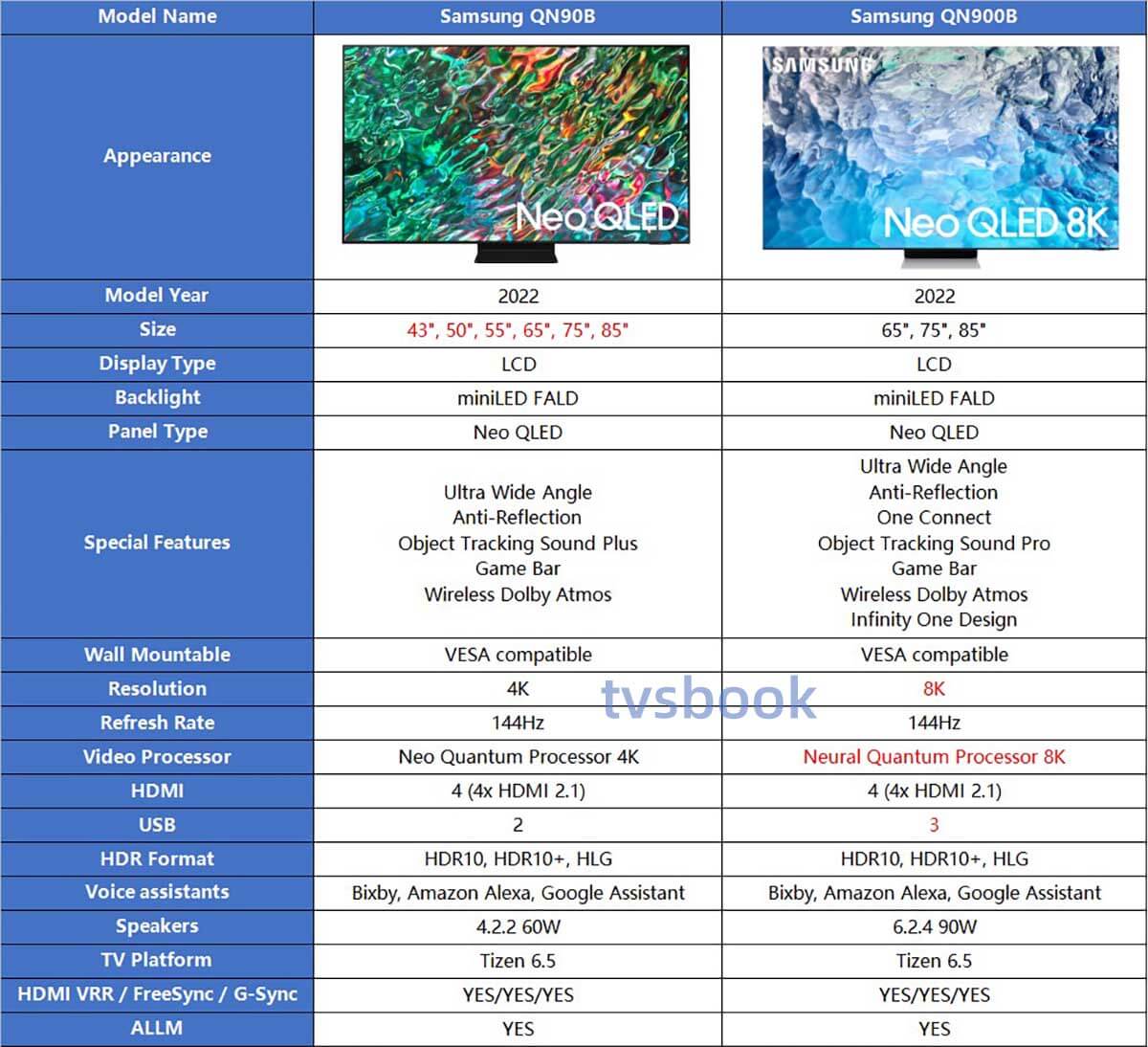 Samsung QN90B Neo QLED 4K TV Quick Review​
The Samsung QN90B combines Mini LED with Quantum Dot technology to deliver enhanced contrast and brighter, more accurate colors. It is suitable for viewing in dark or bright rooms and is bright enough to resist glare in bright rooms.
PROS
Peak brightness
Excellent reflection handling
Excellent contrast ratio
Rich gaming features
CONS
Lack of Dolby Vision
Samsung QN900B Neo QLED 8K TV Quick Review​
Samsung QN900B also uses Mini LED technology, and the brightest thing is its 8K resolution. Its high peak brightness and reflection processing capabilities make it perfect for viewing in bright rooms. At the same time, it has good local dimming to improve contrast and can perform well in dark rooms. The new Neural Quantum Processor 8K can further improve image quality.
PROS
High peak brightness and excellent reflection handling
Boosts low-resolution content
144Hz refresh rate
Outstanding color
CONS
Lack of Dolby Vision
Low native contrast ratio
Samsung QN90B vs QN900B: Picture Quality​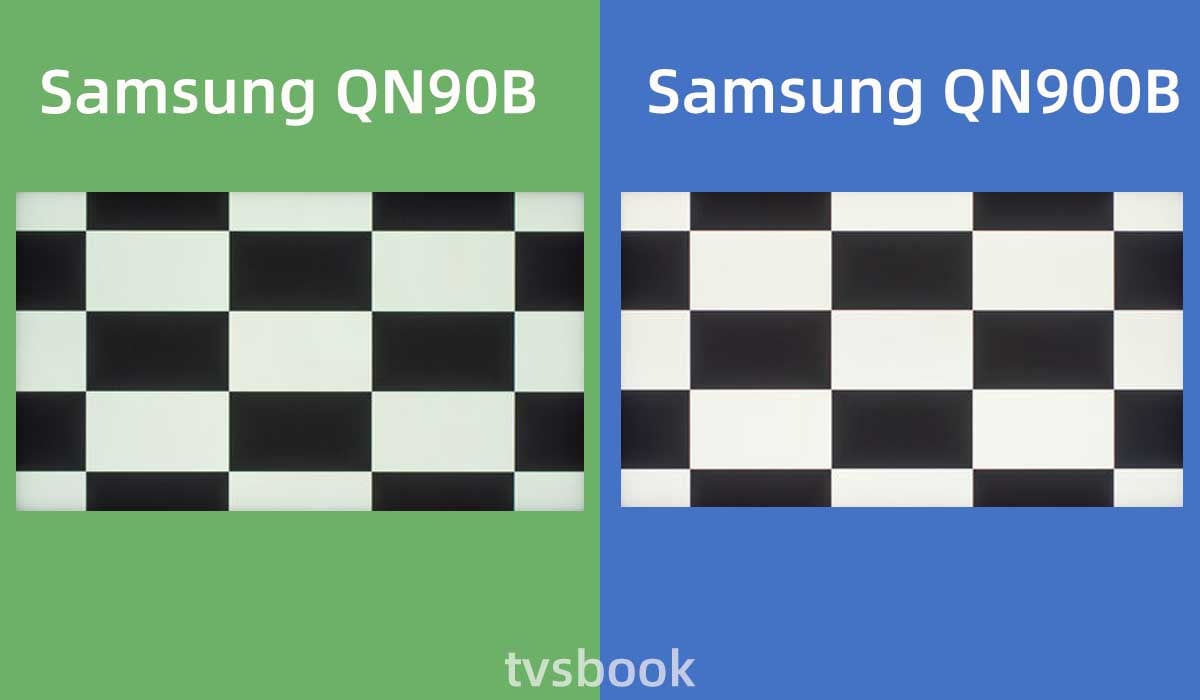 With impressive peak brightness, the Samsung QN90B is strong enough to overcome glare to deliver excellent images, even in rooms with lots of ambient light or bright sunlight. In some large bright scenes, the TV's automatic brightness limiter will reduce its brightness.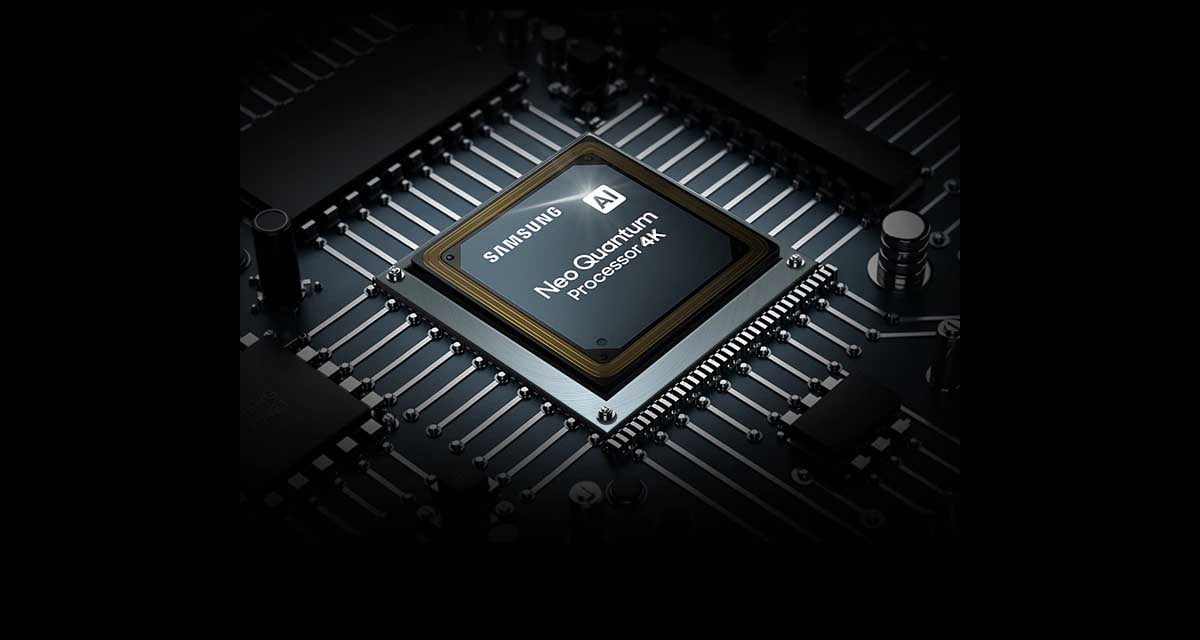 The TV's native contrast ratio isn't too high, due to Samsung's addition of a wide viewing angle layer to increase the viewing angle of the screen. But it has excellent local dimming, and when you set it to high, you can get a good contrast ratio. Although halos can appear around some bright spots in dark scenes, it's not very noticeable. It's great for watching movies with dark scenes. Note that the QN90B has poor local dimming performance in game mode.
The Samsung QN900B has a very good high peak brightness and is bright enough to resist glare in well-lit rooms. Likewise, it has an automatic brightness limiter that will reduce the brightness of large bright scenes.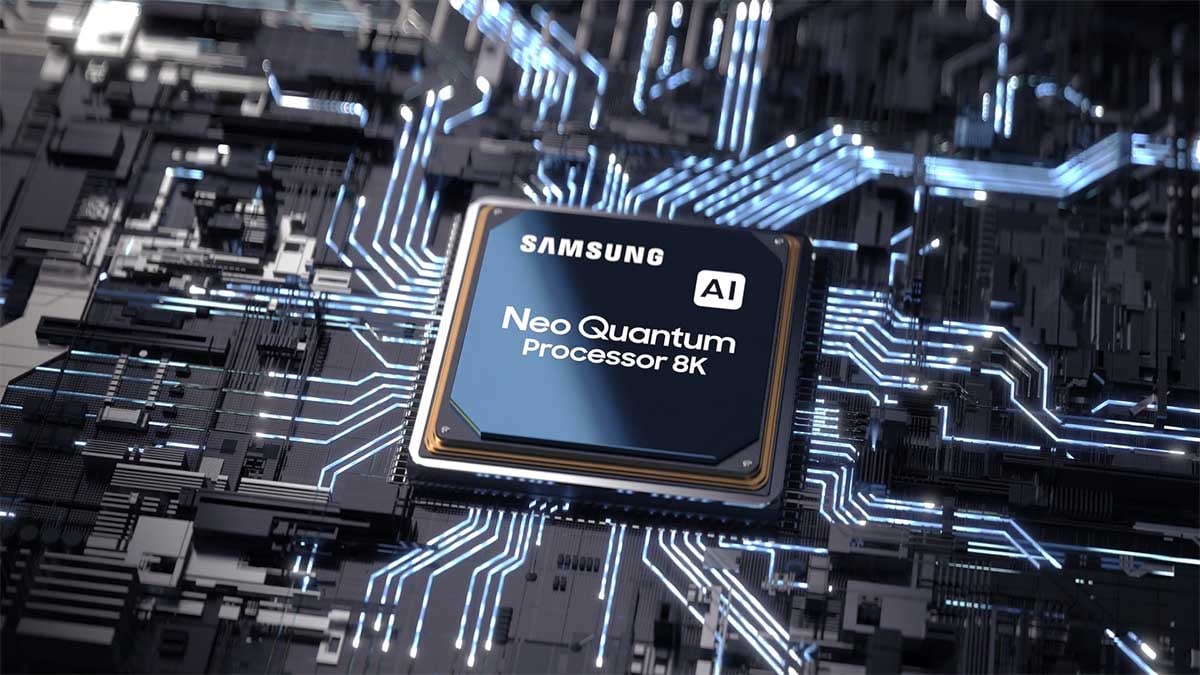 It has a low native contrast ratio, which, like the QN90B, is due to Samsung's wide viewing angle layer. The local dimming feature will boost contrast and produce uniform blacks. But some bright objects will produce noticeable halos around them, which will distract your attention.
The viewing angle of the Samsung QN900B is not bad, but not as good as the QN90B, and the image can fade a bit when viewed off-screen. Of course, the viewing angle of the OLED screen is better than LCD TV. You can refer to
Samsung QN90B vs LG G1
.
The 8K resolution provides more detail, but it really depends on the quality of the content. With the lack of native 8K content available now, giving up cheaper 4K TVs in favor of 8K TVs may be a less cost-effective option.
Samsung QN90B vs QN900B: Design​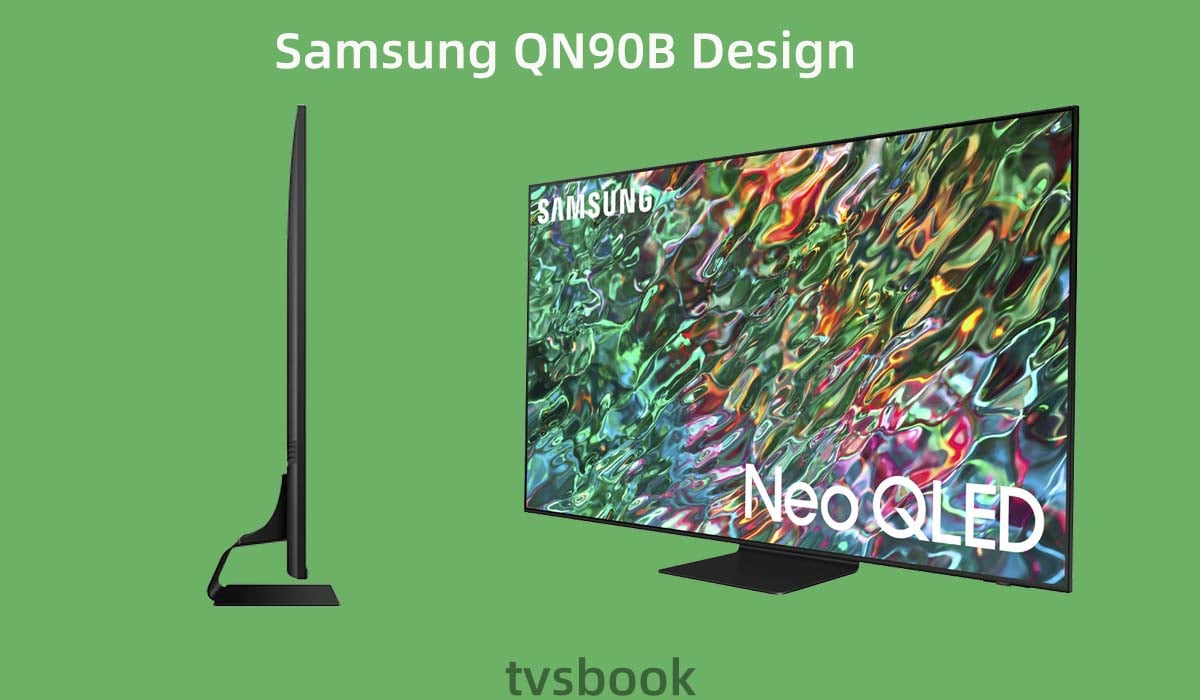 The Samsung QN90B has a sleek and elegant design with very thin bezels and a black metal stand. The stand is narrow and can be easily placed on narrow desktops. The stand is small enough that larger screens will wobble a bit on it. It raises the TV and you can place most of the soundbar in front of the TV screen.
As an LCD TV, the QN90B's panel is thin enough and doesn't stick out in any way. You can wall mount it and the TV can sit flush with the wall. The back of the TV is made of high-quality plastic with channels set up for cable management.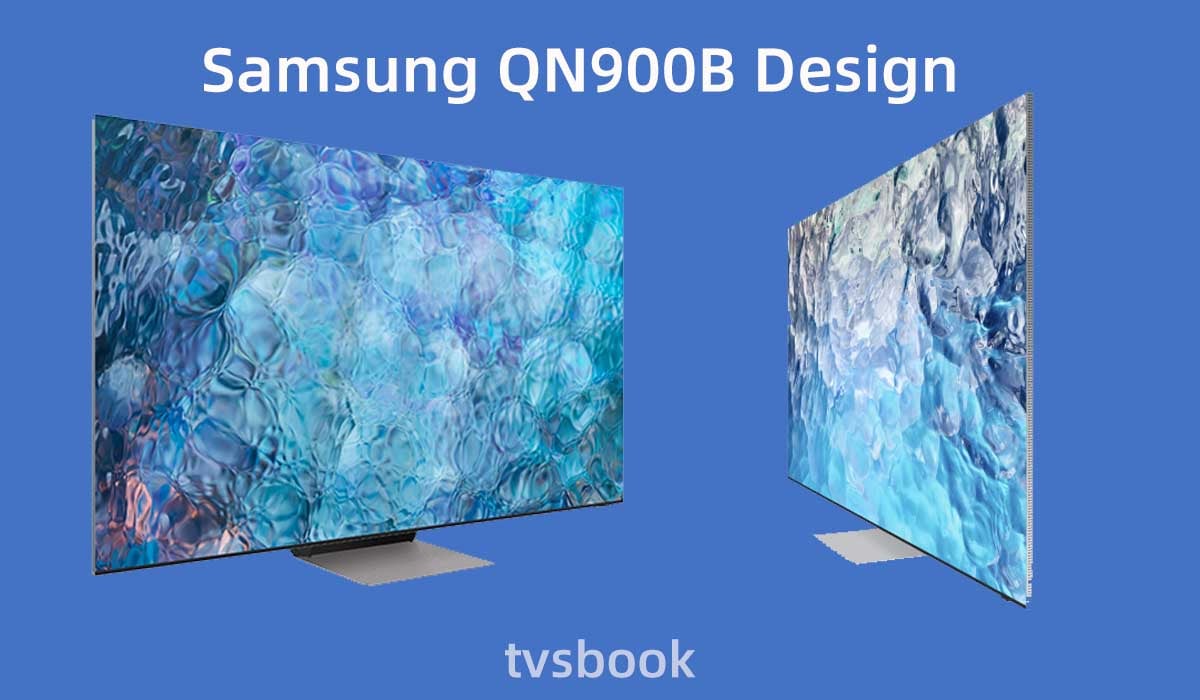 The Samsung QN900B continues to feature a minimalist design, with a bezel that's thin enough that you'll hardly notice it from the front. So you won't be easily distracted while watching TV programs. The TV has a small, centered stand that fits on a smaller table. The plastic panel on the back of the TV has a premium pattern and the panel is very thin, making it ideal for wall mounting. the QN900B features the One Connect box, so you can access and manage inputs more easily.
Samsung QN90B vs QN900B: System and Smart Features​
Both TVs are equipped with the Samsung 2022 version of Tizen OS 6.5. The new version of the system has a new user interface made to fill the entire screen.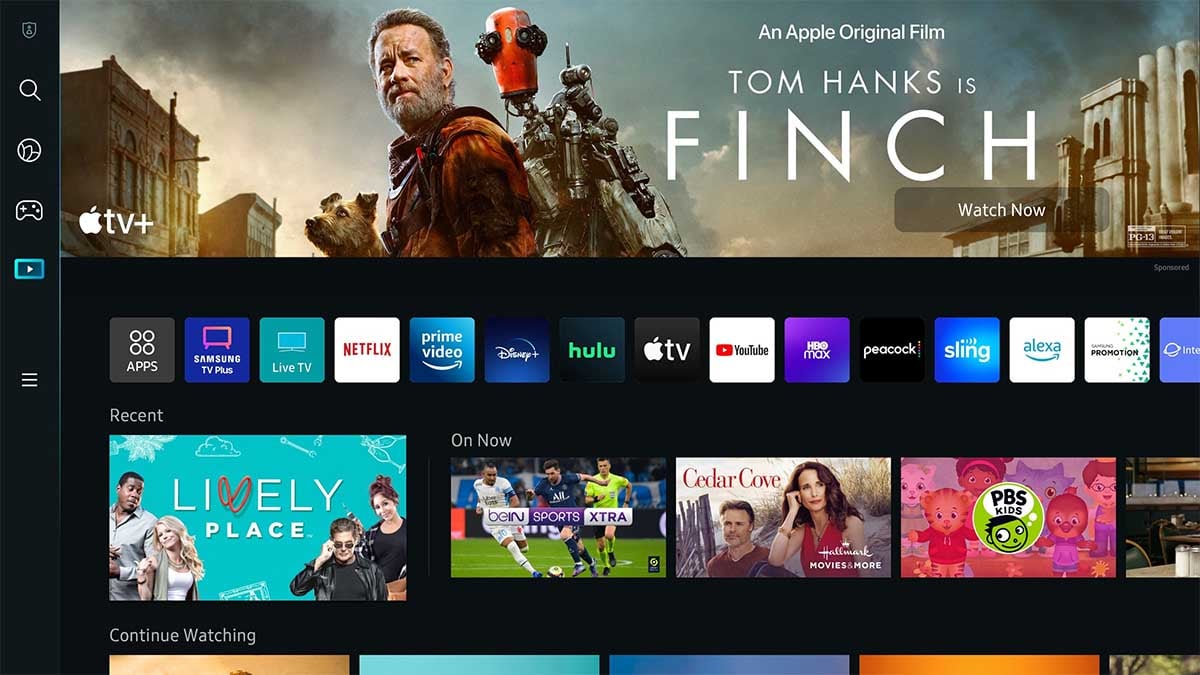 Samsung offers a large number of streaming services and apps, and you can also download other apps from Samsung's app store.
The new remote control is easy to use and slim enough to offer a limited number of buttons. You can access popular streaming services via shortcut buttons. The remote has a solar panel on the back, and you can also charge the remote via a USB-C cable.
Samsung QN90B vs QN900B: Inputs​
The Samsung QN90B TV supports 4K 120Hz resolution and all four HDMI ports support HDMI 2.1, making it an attractive configuration for users with multiple high-bandwidth devices.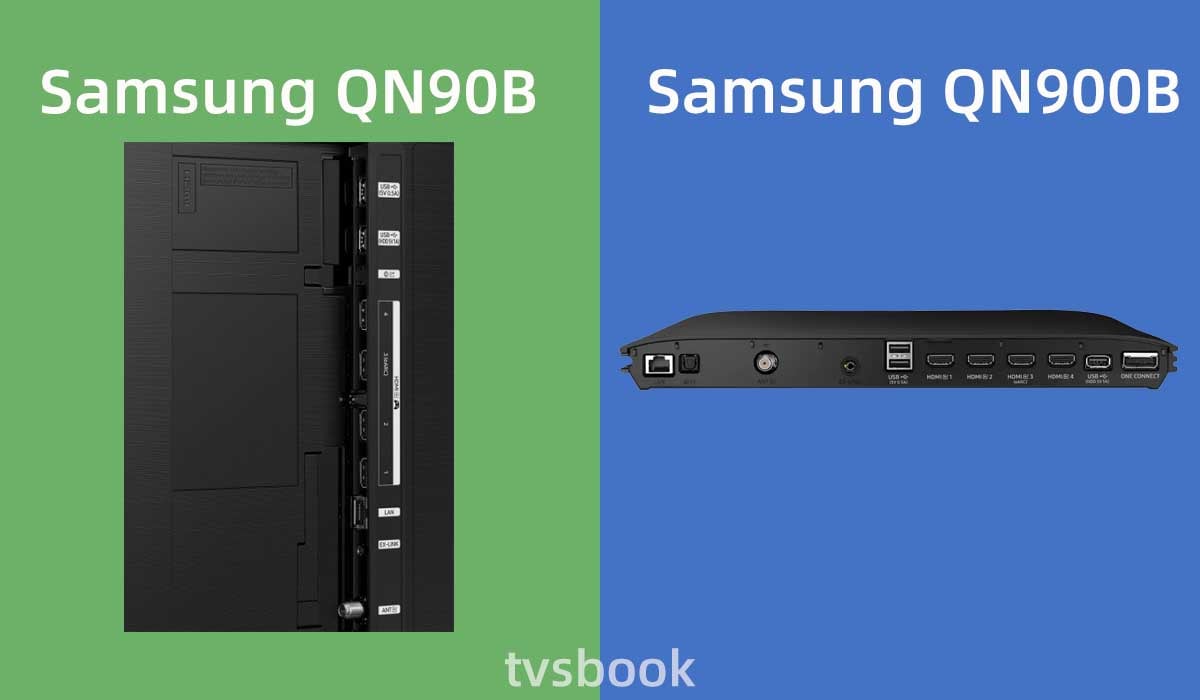 The Samsung QN900B supports signals including 4k @ 120Hz and even 4k @ 144Hz and features four HDMI 2.1 ports. In addition, it supports Wi-Fi 6E at 6GHz.
Both TVs have very low input latency and support VRR, FreeSync, and G-Sync for a great gaming experience.
Samsung QN90B vs QN900B: Summary​
Overall, both the Samsung QN90B and Samsung QN900B are comprehensive TVs for multiple uses, with the biggest difference being that the QN90B supports 4K resolution, while the QN900B is an 8K TV.
However, considering the actual usage and the current lack of native 8K content, 8K TVs are not that attractive for most people, not to mention their expensive price tag.
Therefore, for everyday use, I would recommend the Samsung QN90B, which offers satisfactory contrast, brightness, excellent gaming performance, and a good viewing angle.