In 2022, Samsung expanded its TV lineup to include the first QD-OLED TVs and more microLED TVs. The Samsung QN95B vs QN90B vs QN85B vs S95B TVs are very popular. What are their highlights and differences? Let's have a look at these comparisons among Samsung QN95B vs QN90B vs QN85B vs S95B TVs.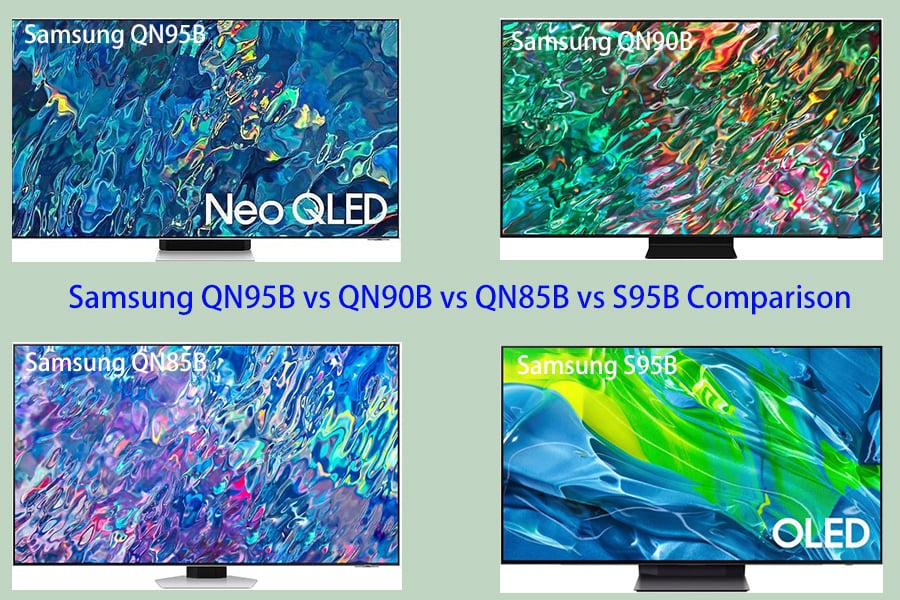 1. Various Size​
All four TVs are available in the market now, but the sizes available online vary. If you like one of them, first check if it is sold in your area. If you're in the US, you're lucky to say the Samsung QN90B has the most options, from a minimum of 43" to a maximum of 85". And the Samsung S95B refers to two sizes (55' and 65'). Also, the Samsung QN90B's 43" is currently only available in the U.K. The Samsung QN95B is currently only available in Europe, but it's said to be coming online in the U.S. soon.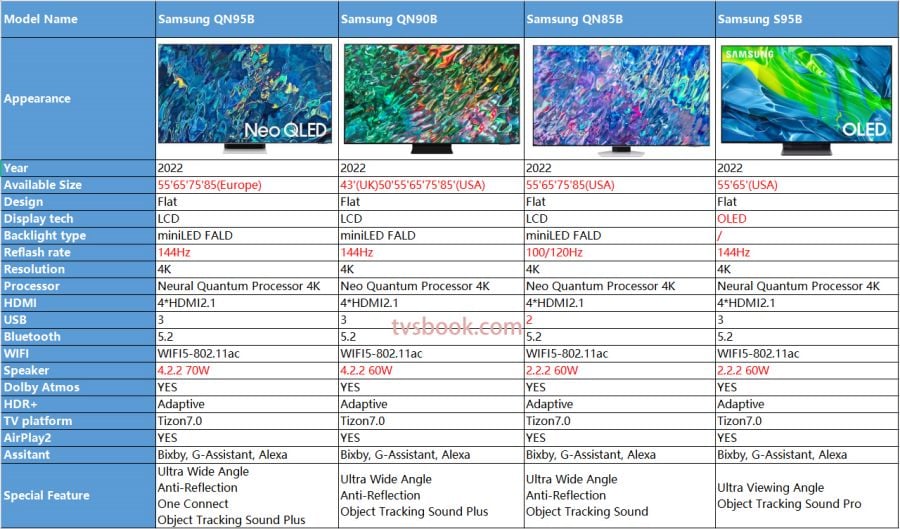 2. HDMI 2.1 and 144Hz​
All four of Samsung's high-end models feature
four HDMI 2.1
ports for
4K
, up to 144 fps or 120 fps and VRR (variable refresh rate) and AMD FreeSync Premium Pro. For the first time, three of these four, Samsung QN95B, QN90B and S95BTVs can refresh at up to
144Hz
. How important is 144 vs 120? Consoles like the PS5 and Xbox Series X support up to 120fps, so you need a PC with a high-end GPU to benefit. Therefore, 144Hz will provide faster transfers and you'll barely feel any latency when playing games on these three TVs as it's almost negligible. This is absolutely amazing data for gaming enthusiasts.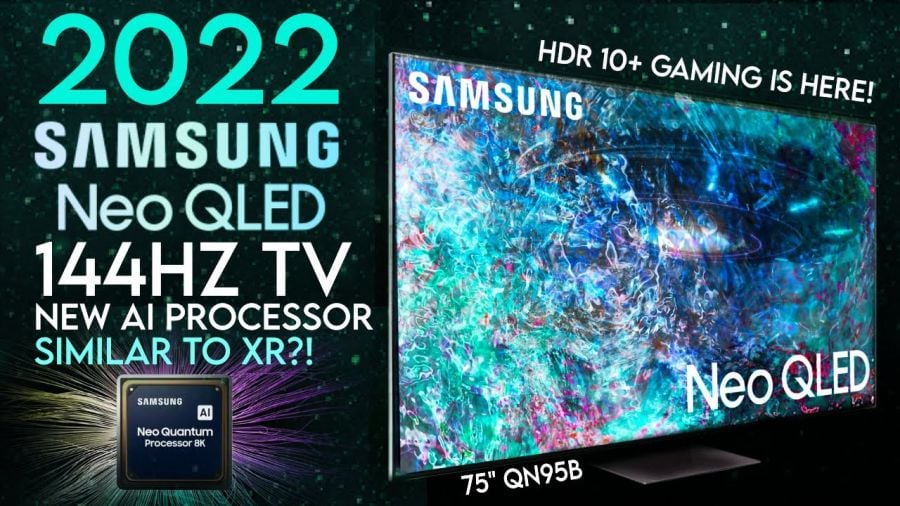 3. Updated System​
As new for 2022, these four Samsung TVs will switch from the bottom bar to a full-screen home screen as part of the Tizen 7.0 OS update. This update will only be available for 2022 models, as previous models did not receive the OS update. new apps for 2022 are Google Stadia and Nvidia GeForce Now, which allow you to stream games from the cloud. In the media section of Tizen's new full-screen dashboard, you'll find Disney+, HBO Max, Netflix, and more.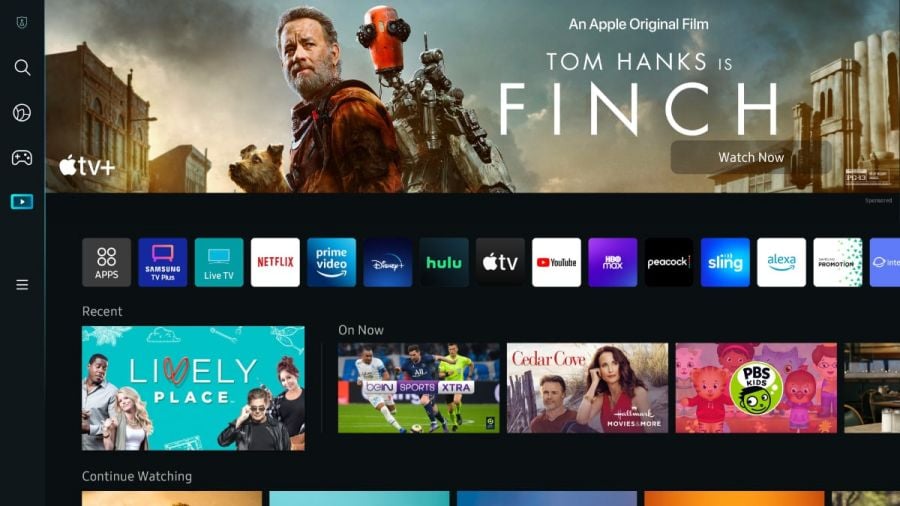 4. Summary​
There is no doubt that these four TVs as Samsung 2022 release models have amazing picture quality and sound performance for they all have 4K resolution, HDR10+, Dolby sound, etc., which are people so proud of last year now have become so ordinary. But the difference is that they have great breakthroughs, such as 144Hz. Anyway, in this comparison of Samsung QN95B vs QN90B vs QN85B vs S95B, I hope you can choose the one that is the most suitable for you.
Last edited: