Samsung announced new QD-OLED TVs at CES 2023, including the S95C and S90C models, but the company did not reveal an exact release date or pricing. However, Samsung's US official website accidentally revealed the relevant price. Here is the
Samsung S95C QD-OLED TV Review
.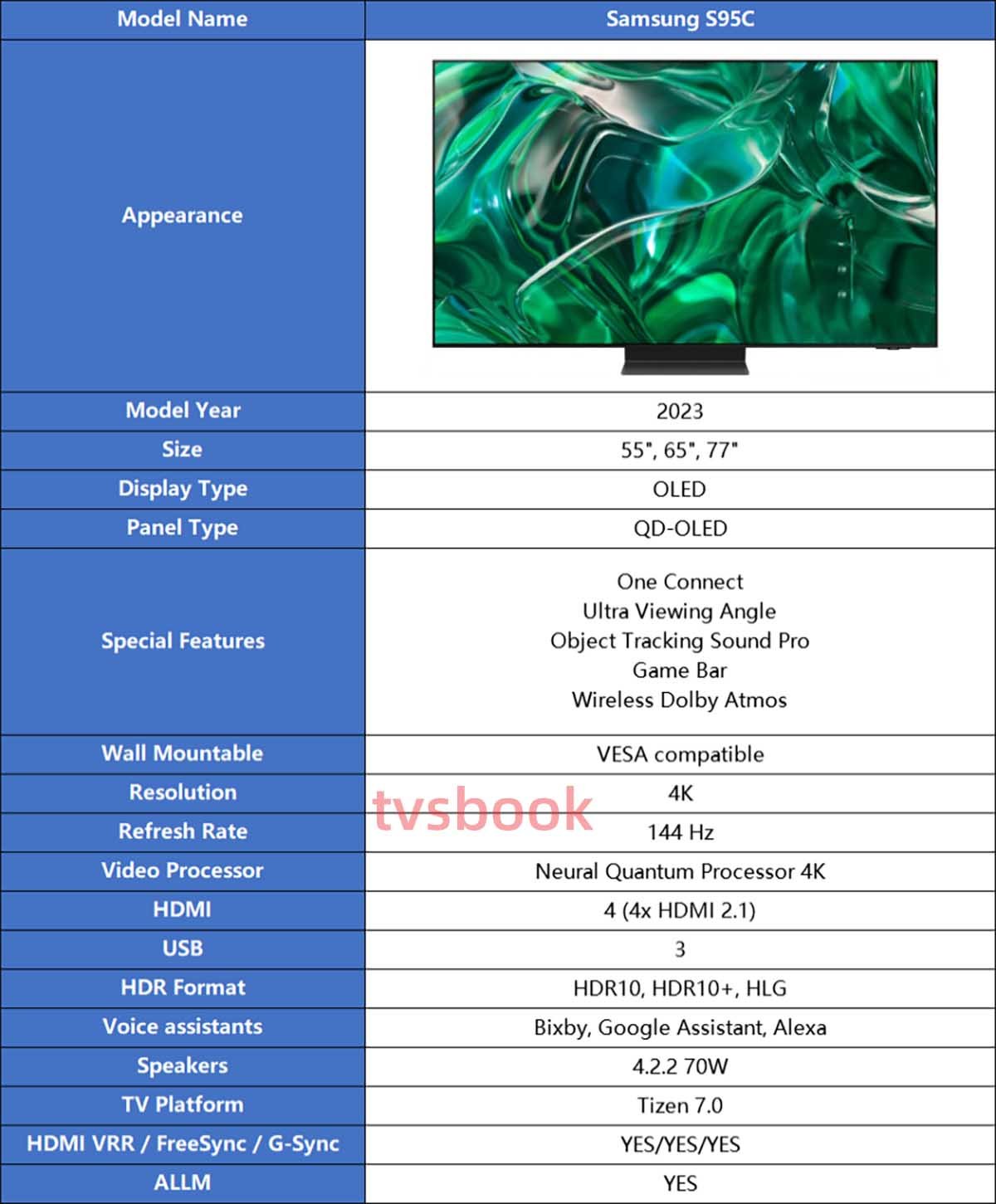 Samsung's new S95C QD-OLED smart TV isn't yet on sale, but it pops up on Samsung's US portal when visitors use the search term "OLED."
Clicking on the 77-inch S95C entry in the OLED listing gives a "page not found," which means Samsung isn't ready to sell the TV yet. But despite this, the list entry is there and happens to show the price of the TV.

A listing on Samsung's website lists the 77-inch S95C TV for $4,499.99. However, pricing for the 77-inch S90C model or the smaller QD-OLED 2023 model remains unknown.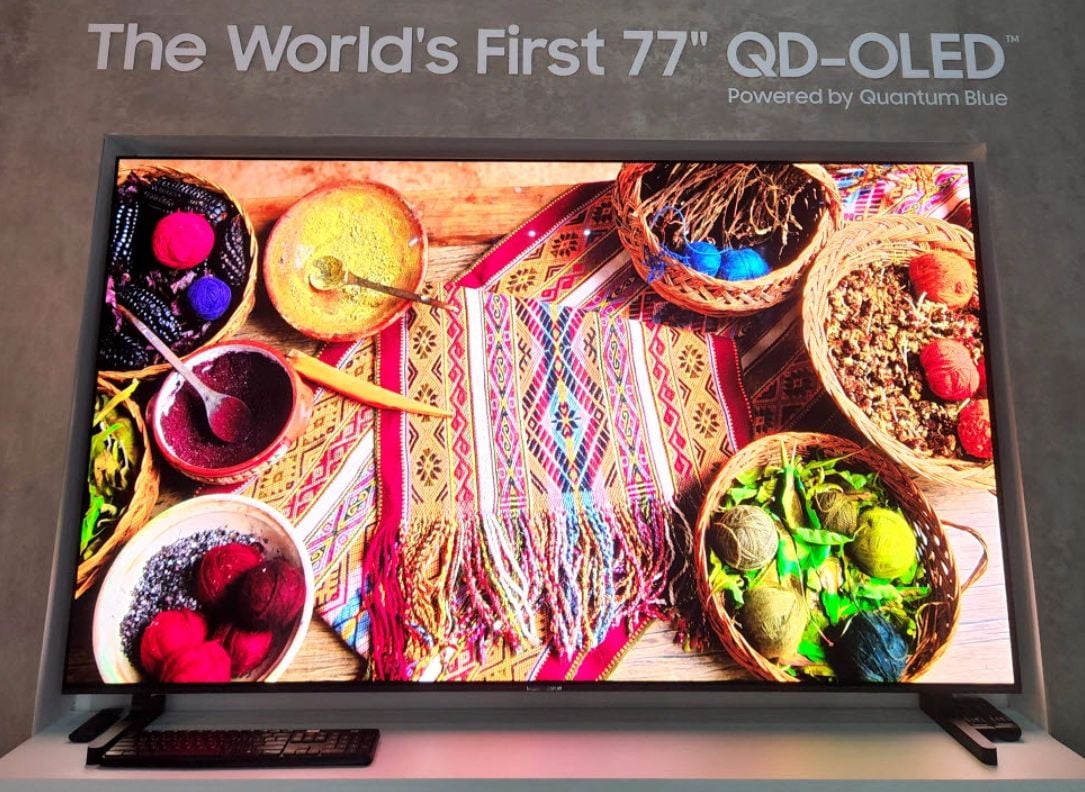 The S95C is the top of the range, while the S90C should be more affordable since the latter doesn't have the Samsung One Connect box features and uses OTS Lite instead of OTS Plus Sound. So the rest of the 2023 QD-OLED TV lineup will be under $4499. People also compare these two TVs, you can check the differences here
Samsung S95C vs. Samsung S90C
.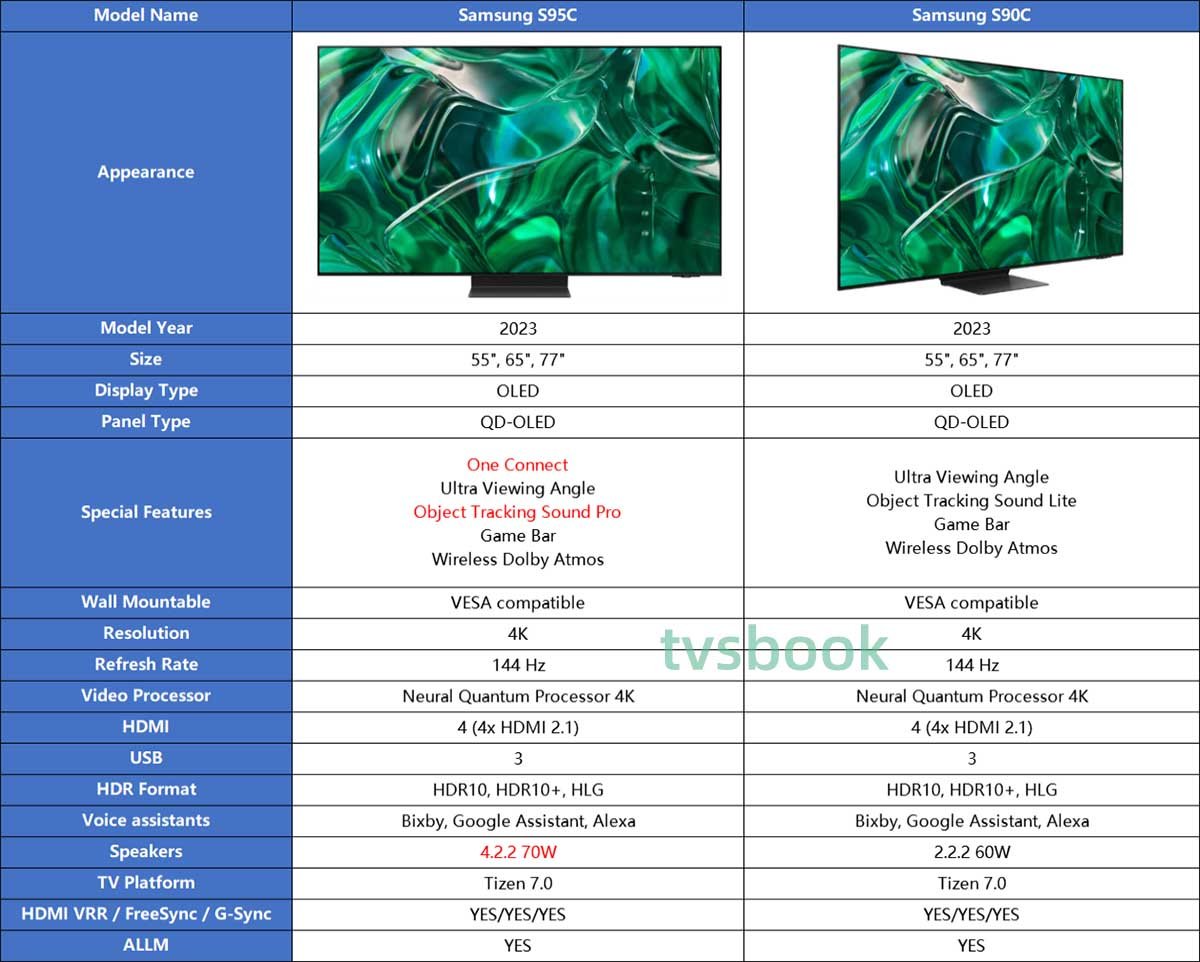 Samsung said the new QD-OLED panels use newer OLED HyperEfficient EL materials and IntelliSense AI, and the peak brightness of the 2023 QD-OLED TVs can reach 2,000 nits, comparable to Mini-LED TVs and LG's latest OLED TVs. Samsung says the new material boosts the brightness of each color in RGB.
The 2023 QD-OLED TVs are expected to still be equipped with the Samsung Tizen OS operating system, supporting SmartThings, Samsung Health, Bixby, Alexa, AirPlay 2, HDR10+, Tap View, Tap Sound, etc.