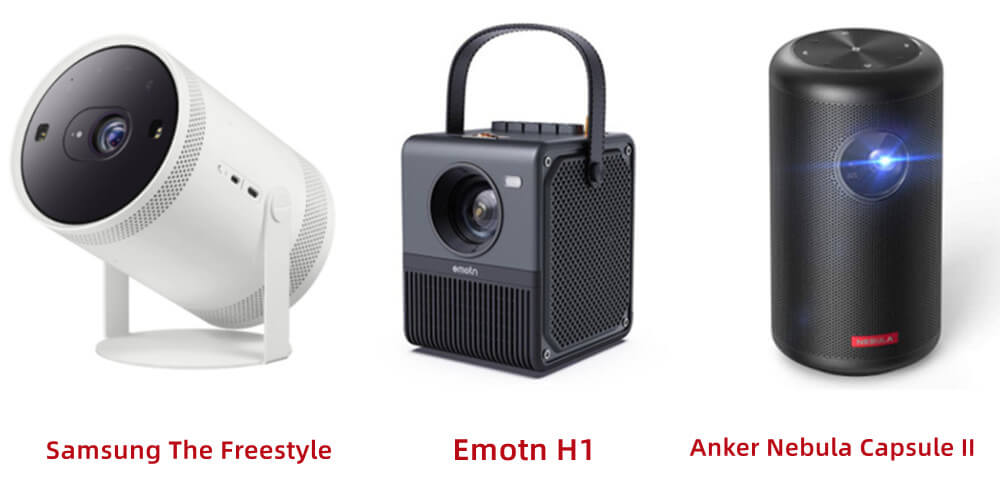 At CES 2022, Samsung unveiled The Freestyle, a portable smart projector that drew attention for its built-in Samsung Smart TV and its ability to rotate freely through 360 degrees. However, the price of $899 is not too low for a portable projector, so how does it perform as a projector? We'll compare Samsung The Freestyle with the Anker Nebula Capsule II and the Emotn H1 projector.​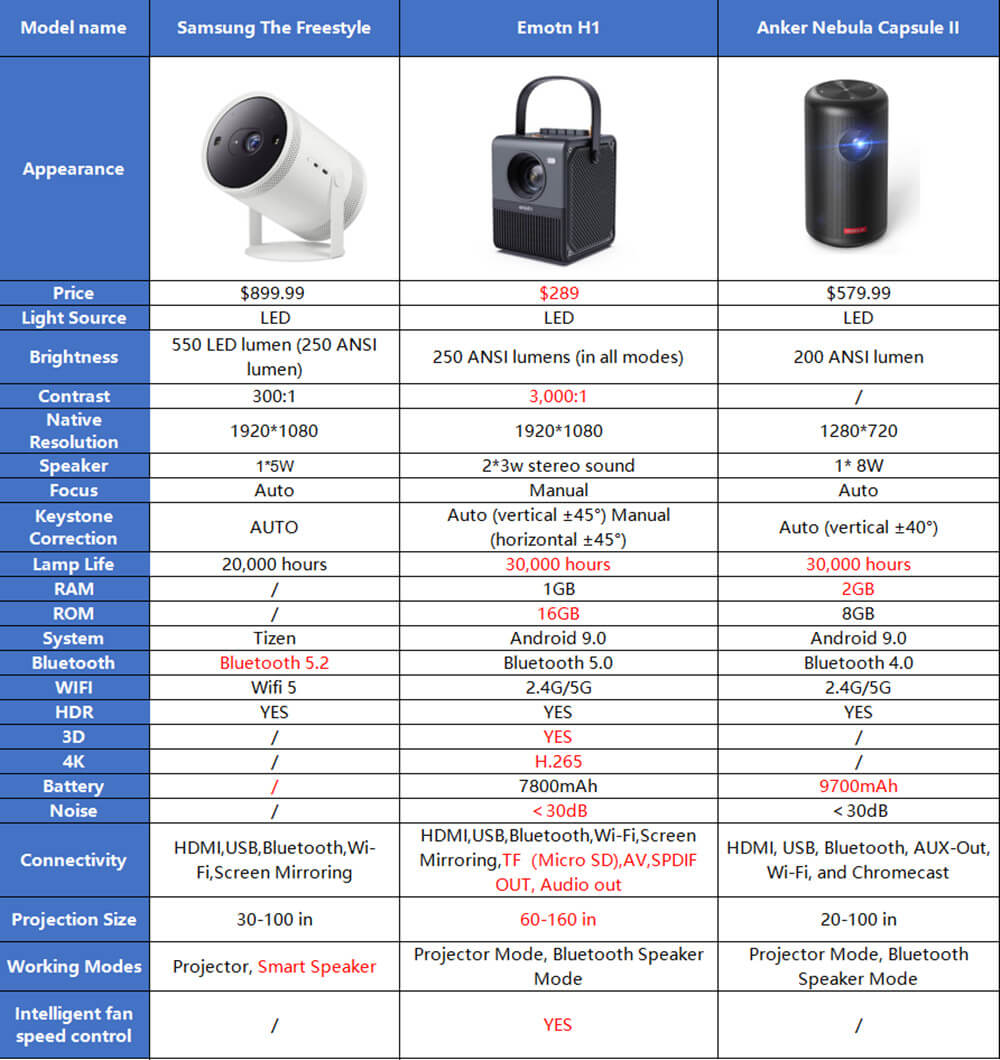 All three projectors use LEDs as their light source, with the Emotn H1 and Anker Nebula Capsule II both having a lamp life of 30,000 hours, longer than the 20,000 hours of Samsung The Freestyle.

For projectors, the most important thing is the picture quality, and the standard unit of expressing brightness ANSI lumen, Samsung did not mention, instead of 550 LED lumen (about 250 ANSI lumens), Emotn H1 brightness of 250 ANSI lumens, both brightness than the Nebula Capsule II 200 ANSI lumens to be higher. Both Samsung and Emotn have a resolution of 1080P, while the Nebula Capsule II is 720P, so Anker is a little weaker in the clarity of the picture. The higher resolution gives the user more picture detail and a better viewing experience.​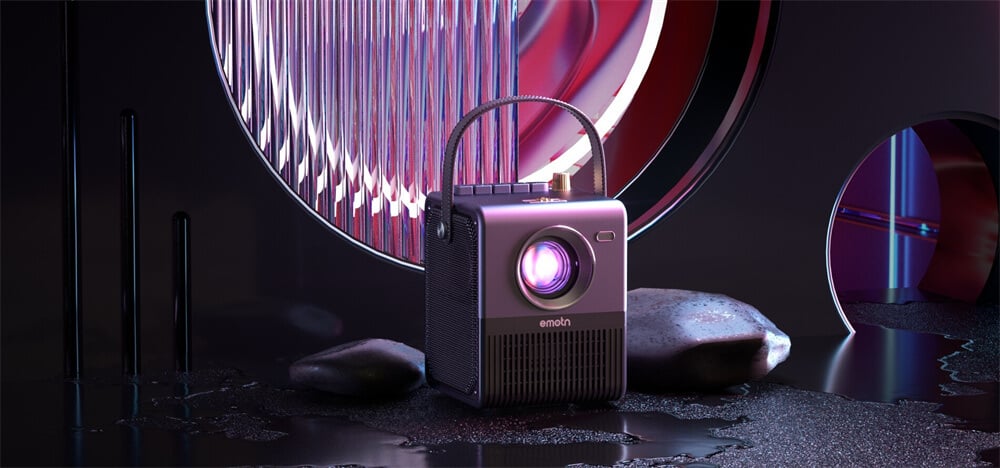 The Freestyle is powered by Samsung's self-developed Tizen system, similar to Android, both are open-source operating systems developed based on the Linux system. The Emotn H1 and Anker Nebula Capsule II are powered by Android 9.0 for smooth operation, and the Emotn H1 provides 1+16GB of memory for users to download their favorite apps as they wish.​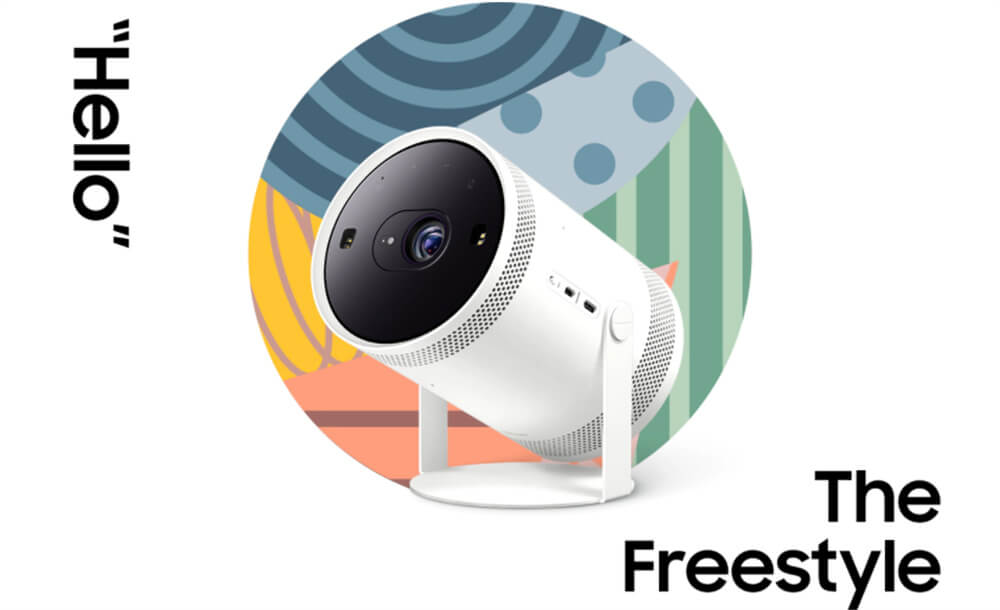 As portable projectors, both Nebula and Emotn are equipped with built-in batteries for easy outdoor use. Samsung the Freestyle, on the other hand, does not seem to have a battery, so if you want to use it outdoors, you need to pair it with a portable battery yourself.​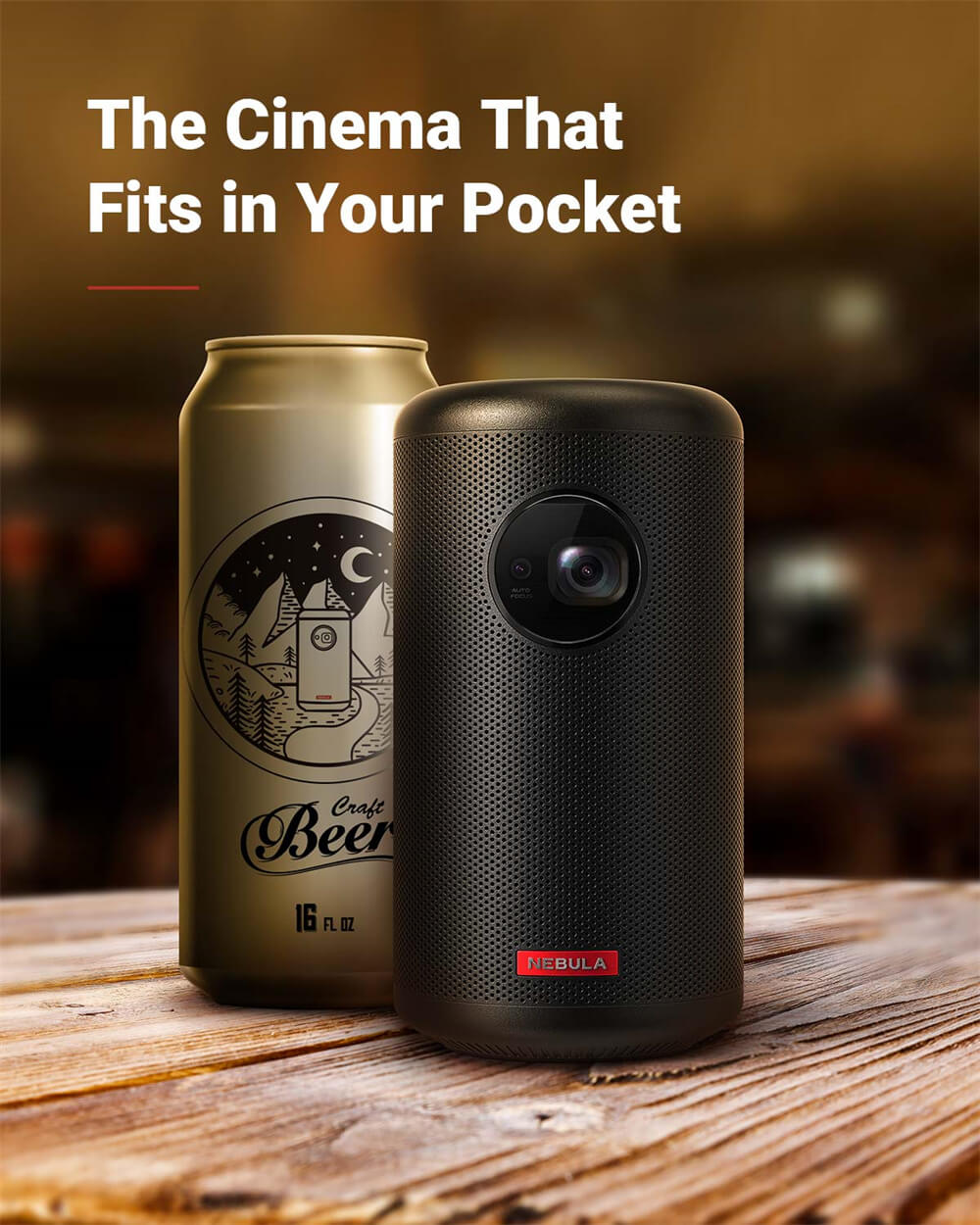 The Freestyle does not seem to want to make too much effort on the interface, configured with the basic HDMI, USB interface, Emotn H1 on the contrary, the interface is much richer, can meet the user's different device connection needs.
Image Effect Comparison
(selected from customer review)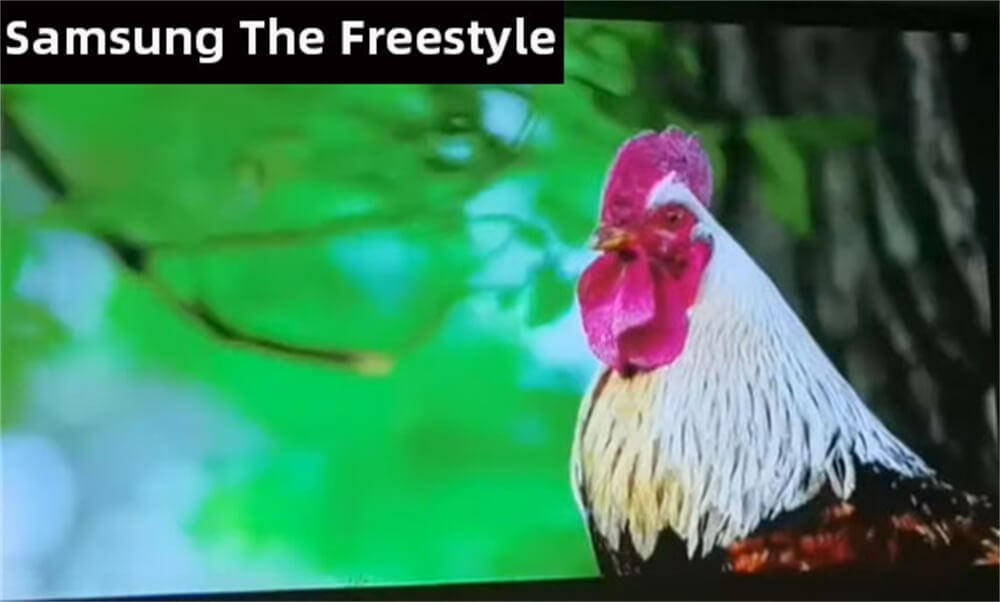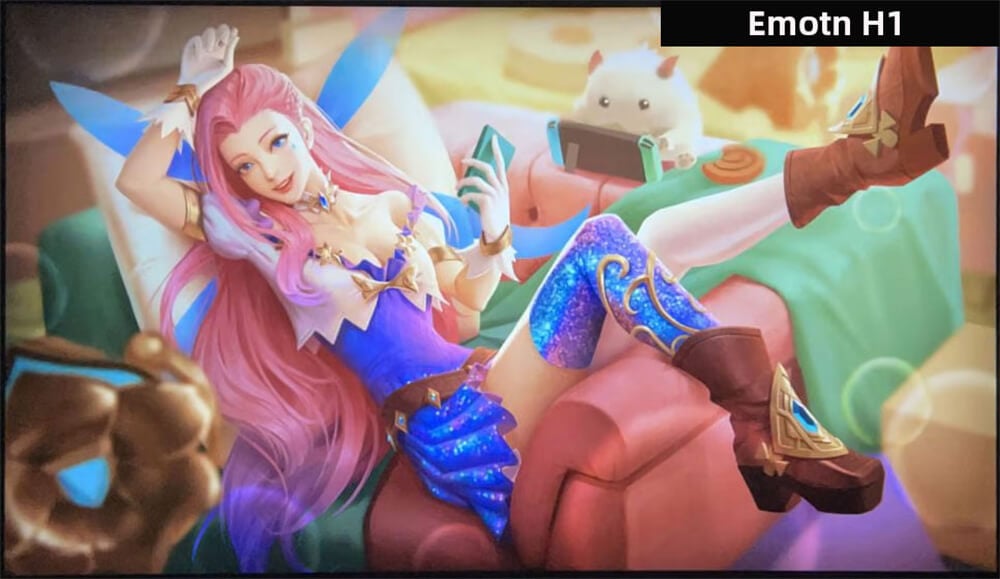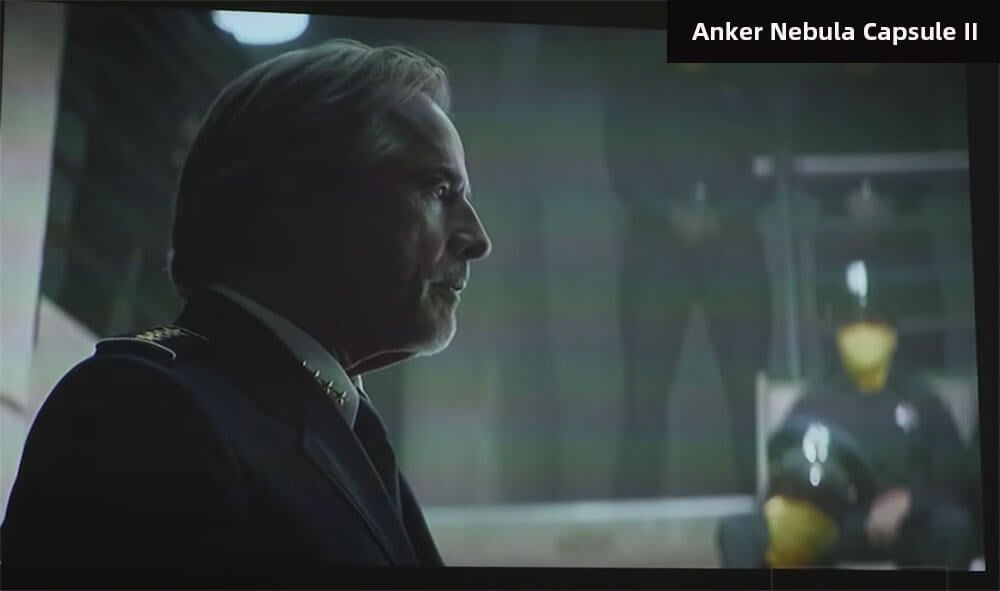 Overall, this new Samsung product is creative, but considering the performance and practicality of the projector, the price is a bit high, and users with a large budget can consider buying it. The Emotn H1 is a very cost-effective projector with excellent performance and clear picture quality at the same price point. If you want to buy a portable projector, Emotn H1 is a good choice.​
Last edited: