This article will compare four portable mini projectors Samsung The Freestyle vs. Nebula Capsule II vs. Nebula Apollo vs. Emotn H1, so you can choose which one is the best for you.
1. Appearance

​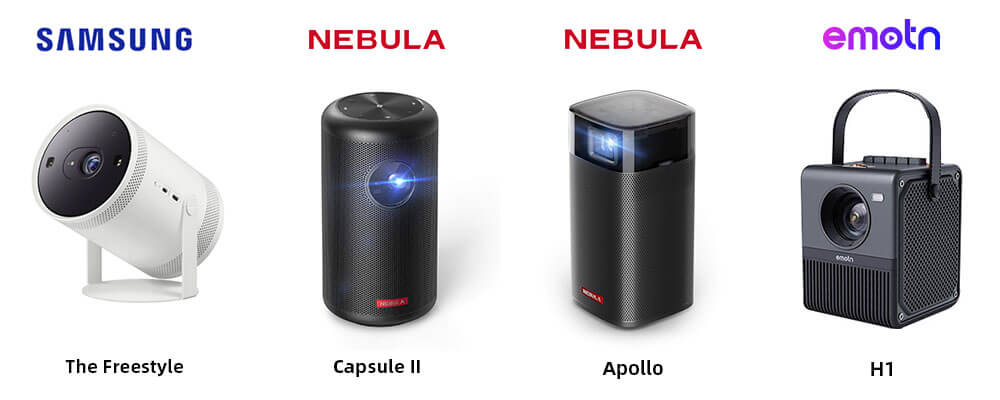 ​
Portable projectors are mainly compact, the sizes of the four projectors are very light, suitable for carrying around. The Nebula Capsule II and Nebula Apollo are relatively similar in shape, with the Capsule II having a rounded appearance, like a soda can, and the Apollo is a bit more square.

On the other hand, Samsung The Freestyle and Emotn H1 are more innovative in design. Samsung Freestyle projector resembles a spotlight that can be rotated 360 degrees to adjust the position you want to project. The Emotn H1 projector looks like a retro speaker with a leather carrying handle for easy portability. Besides, Emotn H1 has made a bold innovation in the keys, using the blue switch of the mechanical keyboard, which is very pleasing to young people.​
2. Configuration

​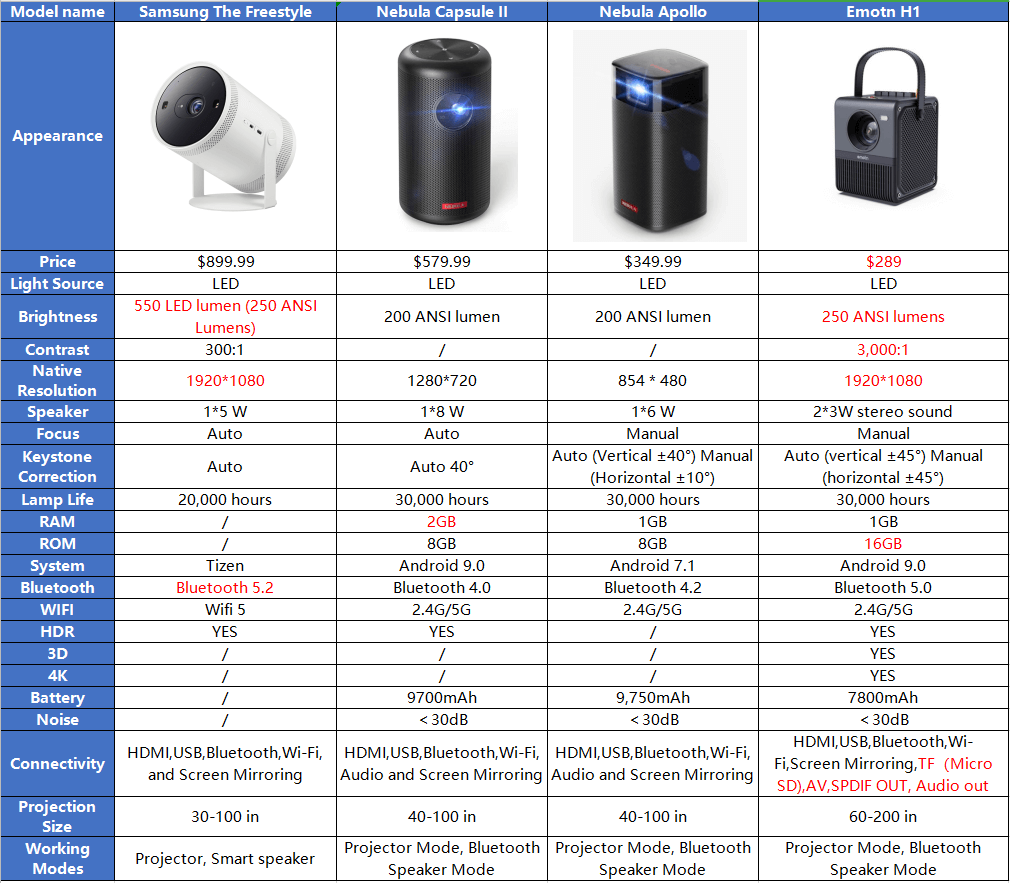 3. Image and Sound

​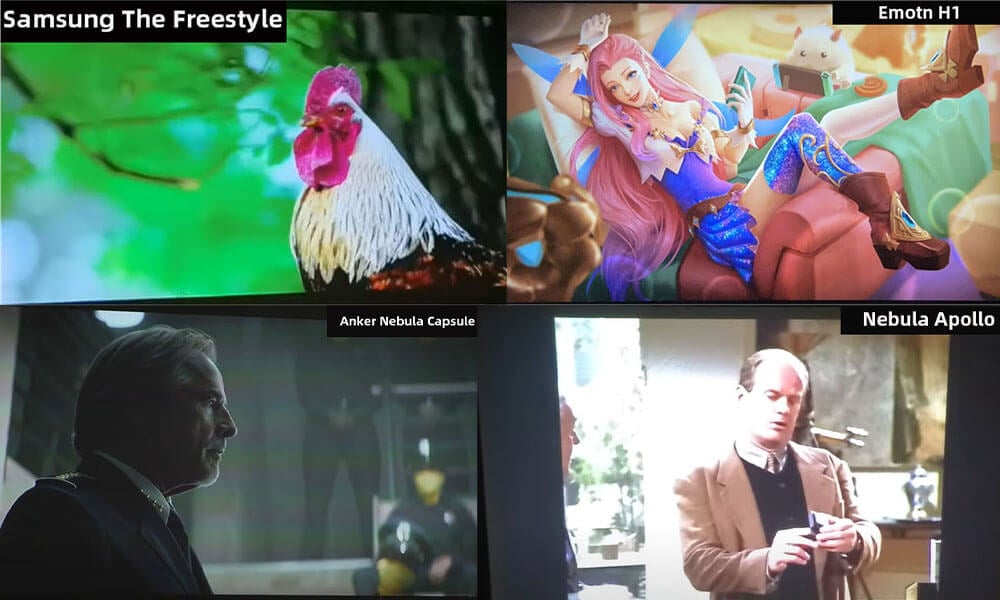 ​
The difference in brightness between the four projectors is not great, the two Nebula projectors are 200 ANSI lumen, while the Emotn H1 and Samsung Freestyle have a brightness of 250 ANSI lumen. (Samsung Freestyle is advertised as 550 LED lumen, which is approximately equal to 250 ANSI lumen). The resolution of the Freestyle and Emotn H1 resolution is 1080P, so the picture is clearer than the two Nebula projectors.

In terms of sound, the Emotn H1 comes with two 3W dual-channel speakers, while the other three projectors all have one speaker.​
4. System and Connectivity

​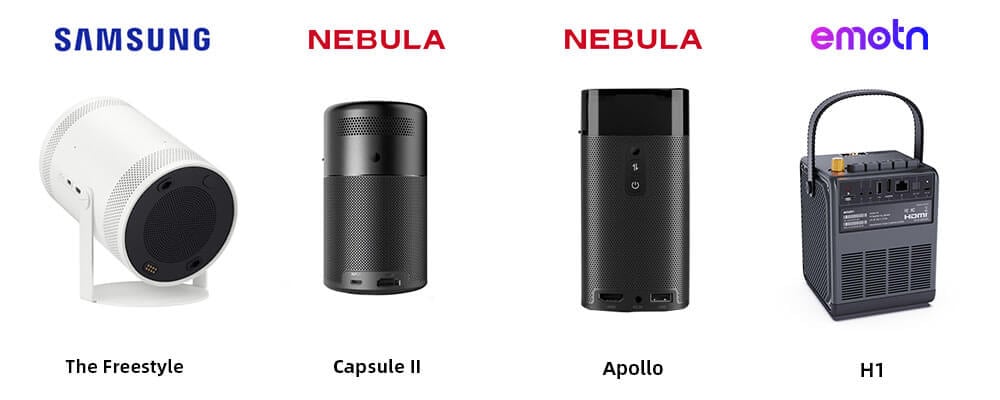 ​
In terms of system, Capsule II and Emotn H1 adopt Android 9.0, and Apollo adopts Android 7.1, while Samsung Freestyle adopts its own operating system Tizen.
(See the difference among the three systems here:
WebOS vs. Android TV vs. Tizen OS
).
As for the connectivity, you can see from the interface that the Emotn H1 has the richest connection to meet the needs of the user's various devices connected to the projector, in addition to HDMI, USB, it also comes with TF (Micro SD), AV, SPDIF OUT, Audio out, which is very rare in the projector on the market.
Please note that the Samsung Freestyle does not have a built-in battery, which means you can't use the projector when you're outdoors without power.​
5. Summary

​

The Freestyle and Emotn H1 are better than the Nebula Capsule II and Apollo in terms of parameters and configurations, but the price difference between these projectors is large, so you can choose according to your needs and budget.​