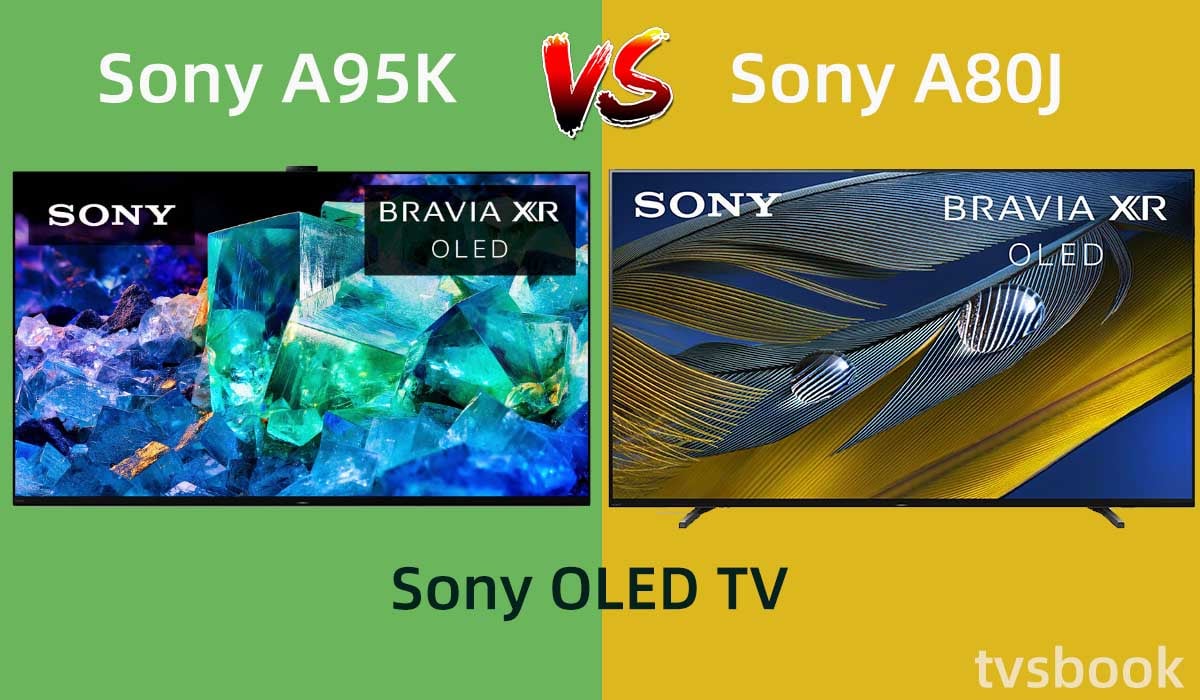 This article will compare Sony A95K and A80J TVs.
The Sony A95K and Sony A80J are part of Sony's 4K TV lineup for 2022 and 2021, respectively. the A95K features the latest QD-OLED technology for a further breakthrough in picture quality enhancement. It offers higher brightness and richer colors than regular OLED panels.
The Sony Bravia XR A80J features an OLED panel that offers excellent contrast and a wide color gamut. Although the A80J is a 2021 model, its high price/performance ratio and excellent mix of uses make it still one of the top options in OLED TVs.
Sony A95K vs A80J: Overall Comparison​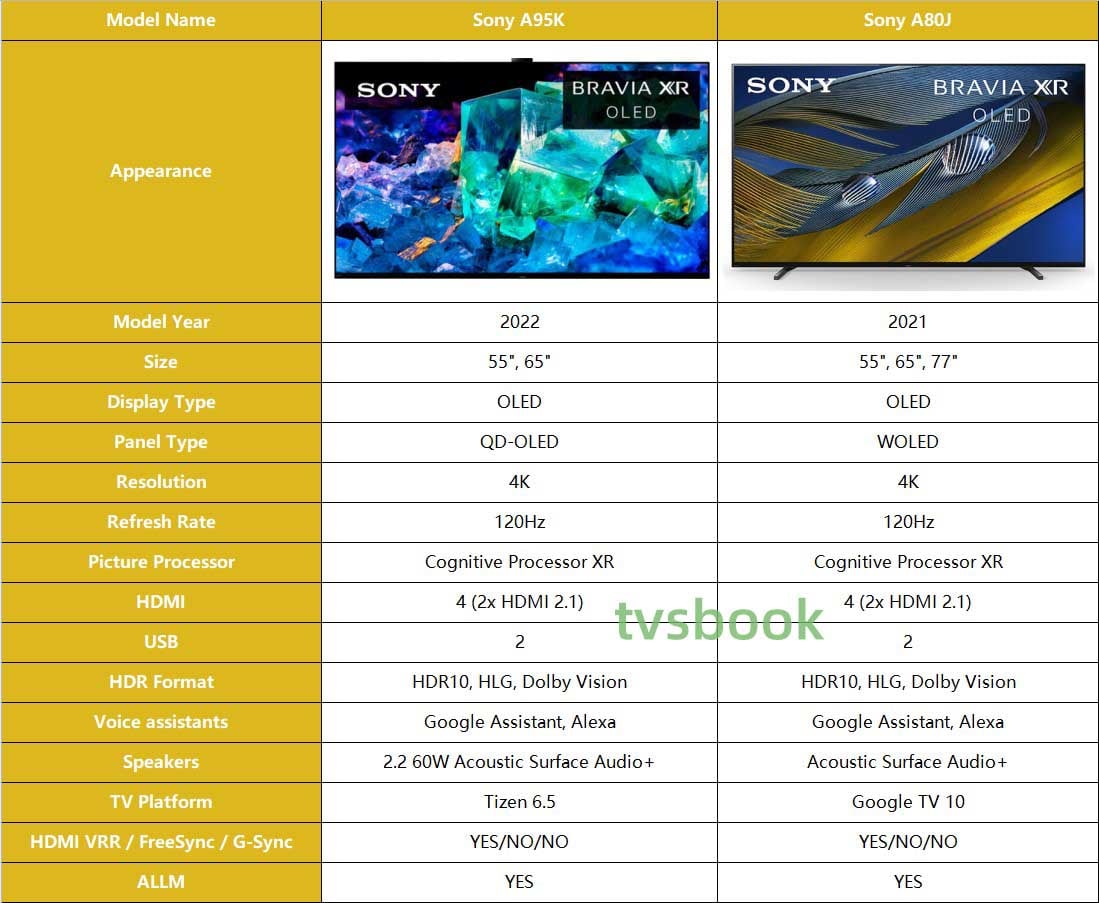 Sony A95K QD OLED TV Quick Review​
The Sony A95K is a 4K TV that excels in all aspects of use. As the first manufacturer to showcase a QD-OLED TV, Sony's exiting A95K exemplifies the advantages of quantum dot OLED panels. Because it combines the characteristics of Quantum Dot and OLED, it offers near-perfect contrast, rich colors, and brightness that exceeds the average for OLED panels.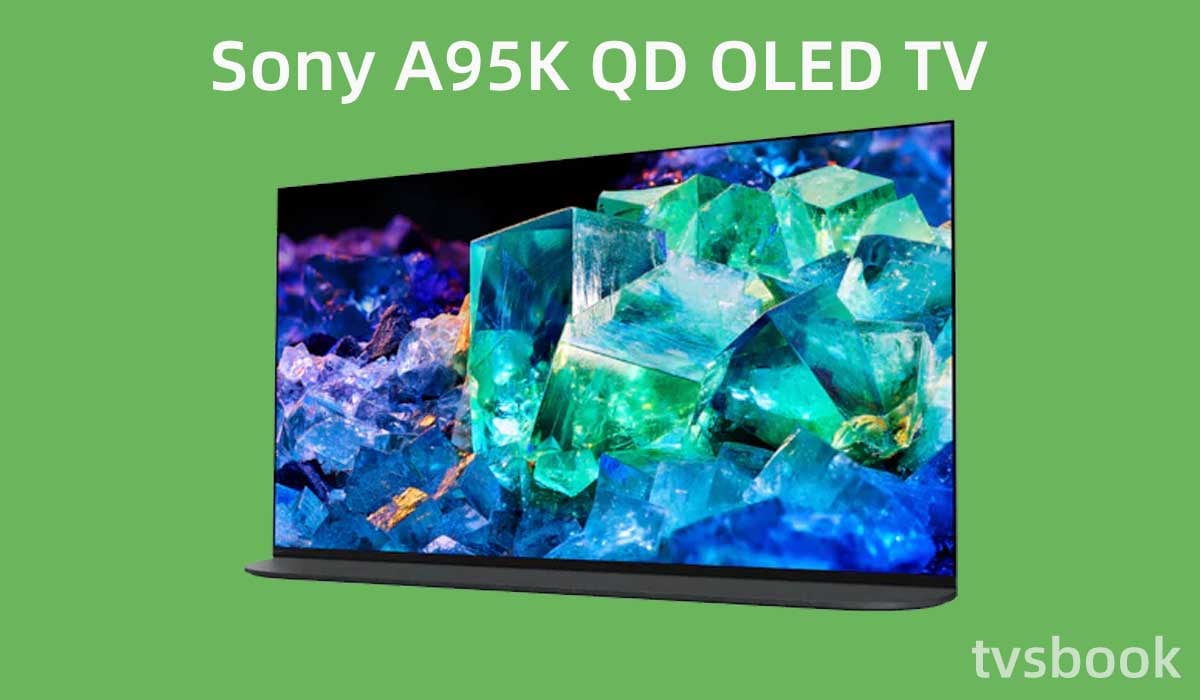 PROS
Near-perfect contrast ratio and black level
Wide viewing angle
Accurate and vibrant colors
Excellent anti-glare capability
Stylish design
CONS
SDR brightness to be improved
Slight color fringing
Sony A80J OLED TV Quick Review​
The Sony A80J is an excellent OLED TV with excellent contrast and deep blacks that work very well in the dark. Its reflection processing capability makes it fine for watching programs in bright rooms. the A80J supports HDMI 2.1 input and a variable refresh rate, so you can use it to play games.
PROS
Excellent contrast ratio
Wide viewing angle
Cost-effective integrated TV
Fast response time
CONS
Average anti-glare capability
Sony A95K vs A80J: Design​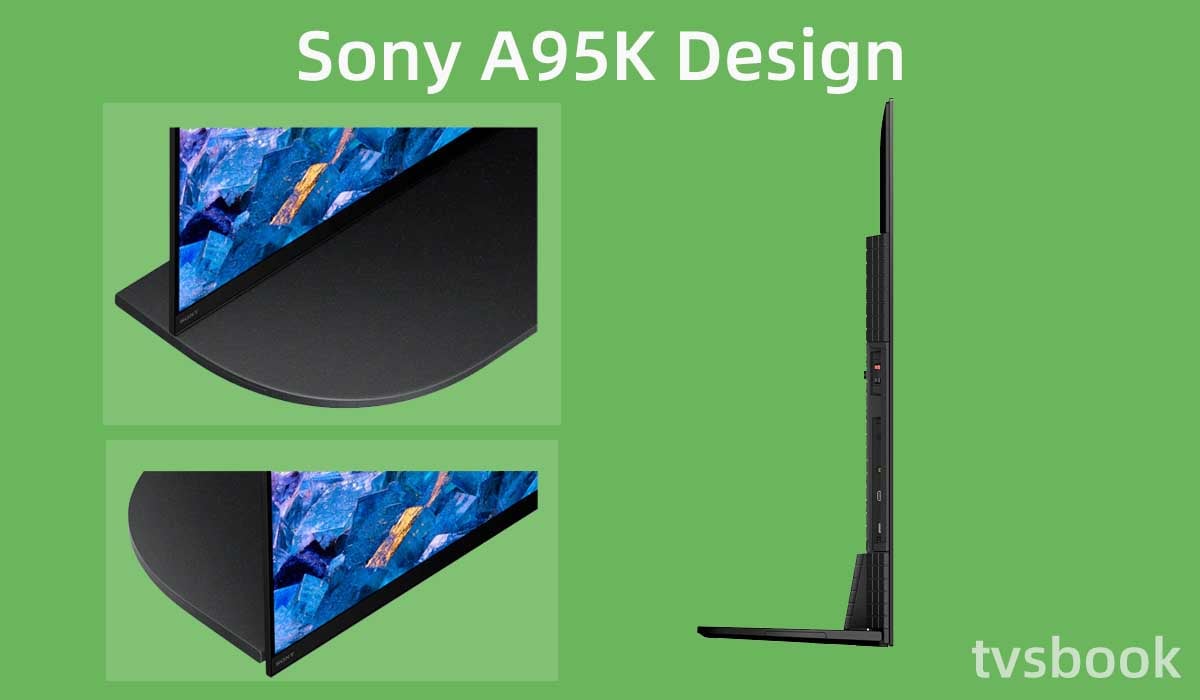 Designed to reflect modern TV aesthetics, the Sony A95K TV features a slim bezel that won't distract you while you're watching a show. It has a unique stand that you can fold back to hide the stand and make the TV panel look like it's standing upright on the table. You can also choose the ''Back'' position, which flips the stand forward so that the screen is close to the wall.
When you use the "Front" stand position, the A95K's screen will tilt back about 3 degrees for the best viewing angle. If you do not want the screen to tilt, you can use the "Back" position.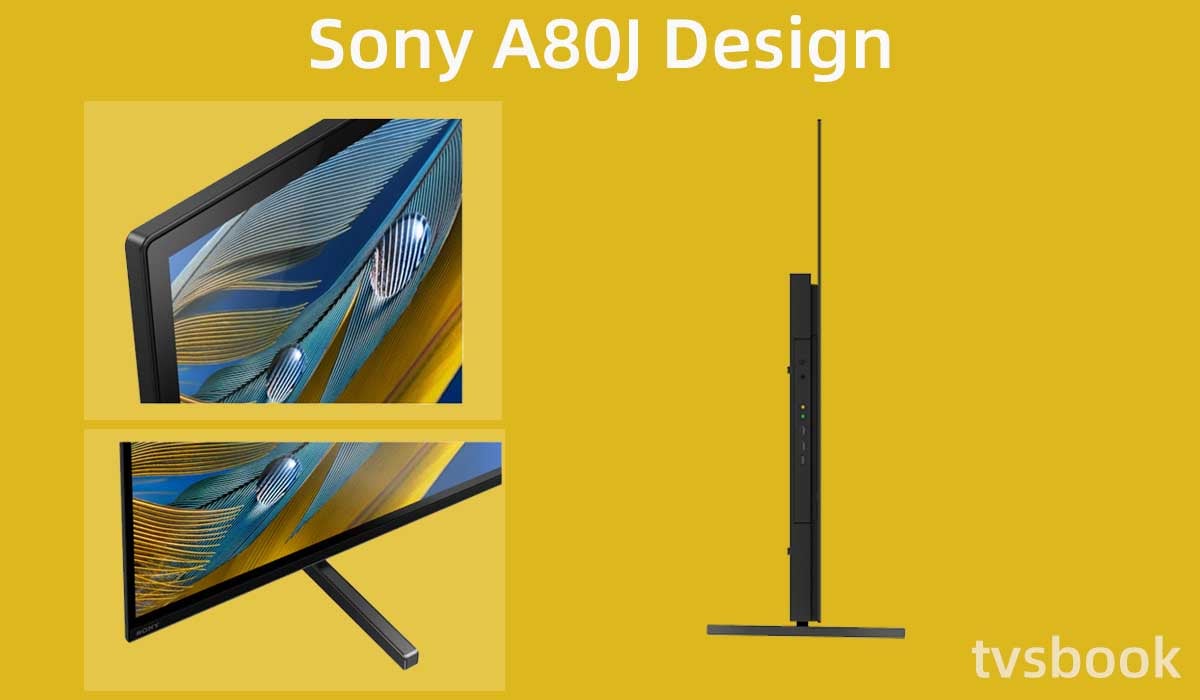 The A80J features Sony's conventional design with a slim bezel that blends well into the environment. The TV stand is made of metal and supports three mounting positions. You can place the stand in the "standard" position, the "narrow" position to place it on a narrow table, or the "soundbar" position to elevate the TV. Reserve space for the soundbar.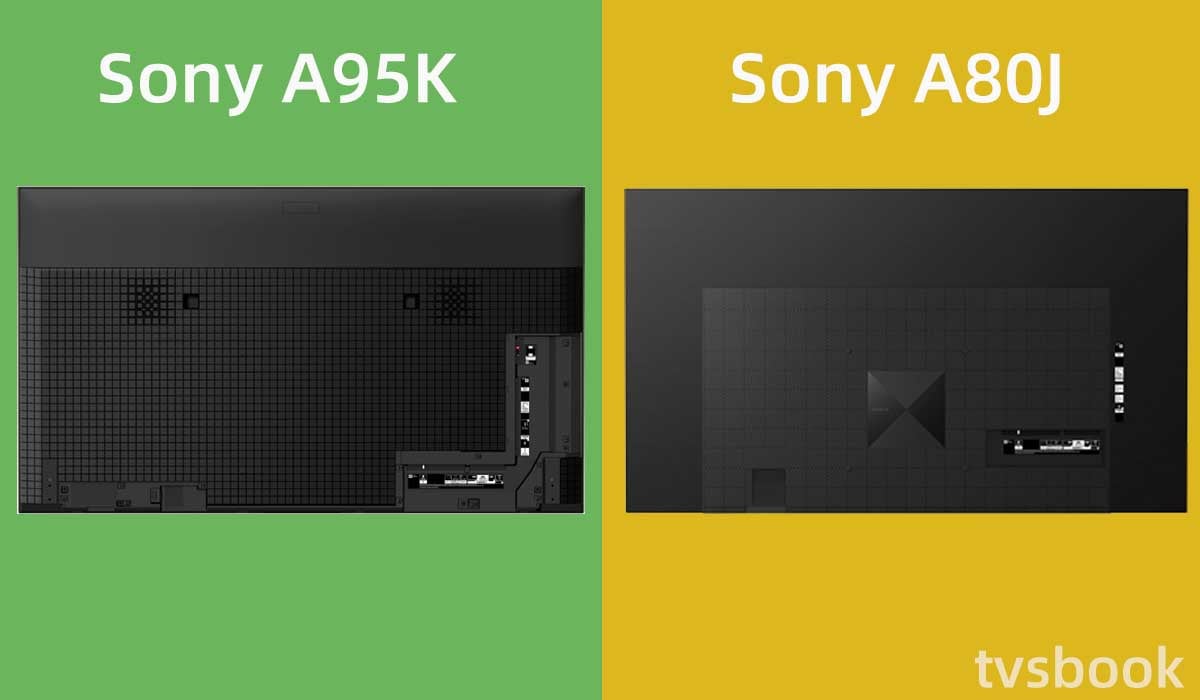 The Sony A95K uses checkerboard-style plastic on the back, providing a cover for cable management. You can wall mount it using standard VESA, but this may make it difficult to access the inputs on the back. The A80J has a metal panel and the rest of the back is made of plastic. It does not, however, provide a cable management system.
Sony A95K vs A80J: Picture Quality​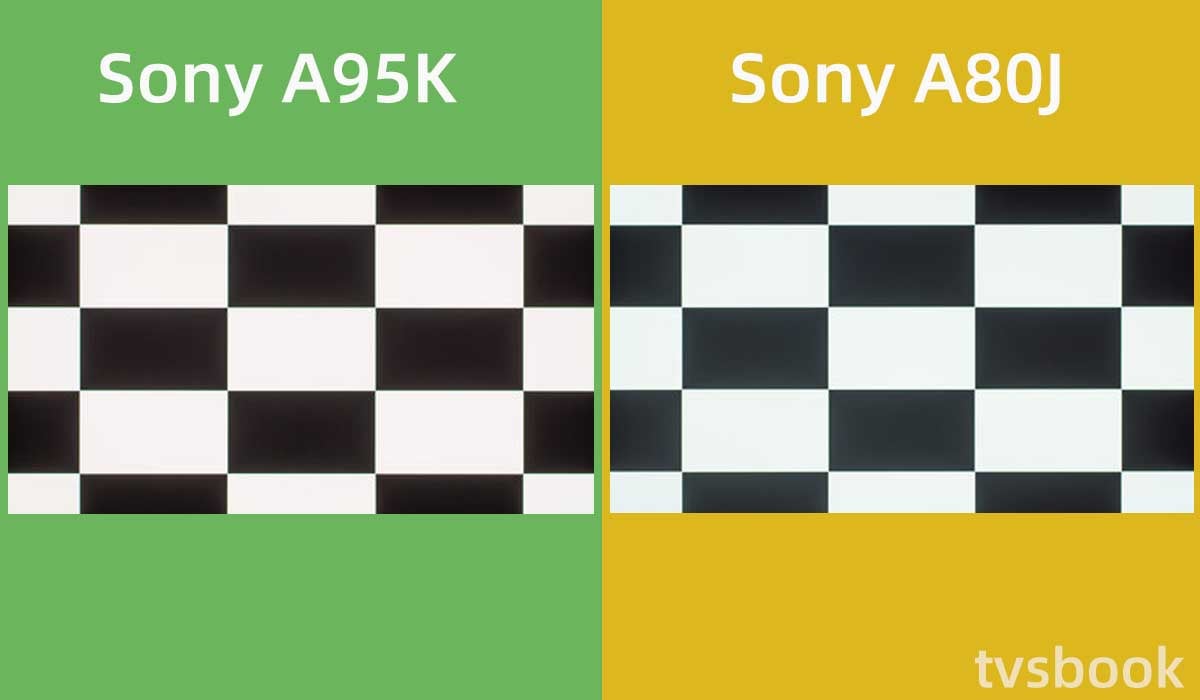 The Sony A95K uses a QD OLED panel, which combines the features of quantum dot and OLED technologies. It has a near-perfect contrast ratio and is capable of rendering deep blacks in dark scenes. However, like other QD OLED TVs (Samsung S95B, you may want to check out the comparison of
Samsung S95B vs Sony X95K
), its unique sub-pixel structure causes a slight color border around the text, but of course, you won't easily notice it if you don't look closely.
The A95K's SDR peak brightness is good enough to combat some ambient light, but in well-lit rooms, the automatic brightness limiter can cause large bright scenes to become dark. Therefore it is better suited for use in dark rooms. The A95K's HDR peak brightness is above average for OLED TVs, and the TV supports HDR10, HLG, and Dolby Vision. if you watch a movie or play a game in the dark, you'll get a very good picture quality experience.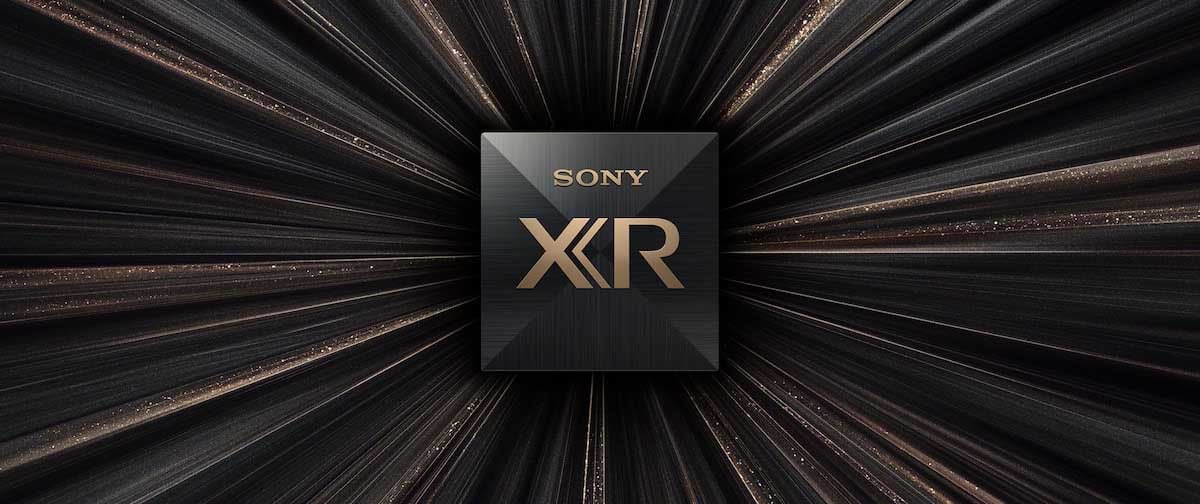 As an OLED TV, the Sony A80J has an excellent contrast ratio and produces perfect deep blacks. Its peak brightness performance is decent, but again, its automatic brightness limiter (ABL) may reduce the brightness of bright scenes. HDR is not as bright as the A95K, but it performs well.
Both TVs have excellent viewing angles, with the A95K having better viewing angles than the A80J. Even if you watch from an angle off the center of the screen you still get an accurate image, which is great for multi-person viewing of shows.
Sony A95K vs A80J: System and Smart Features​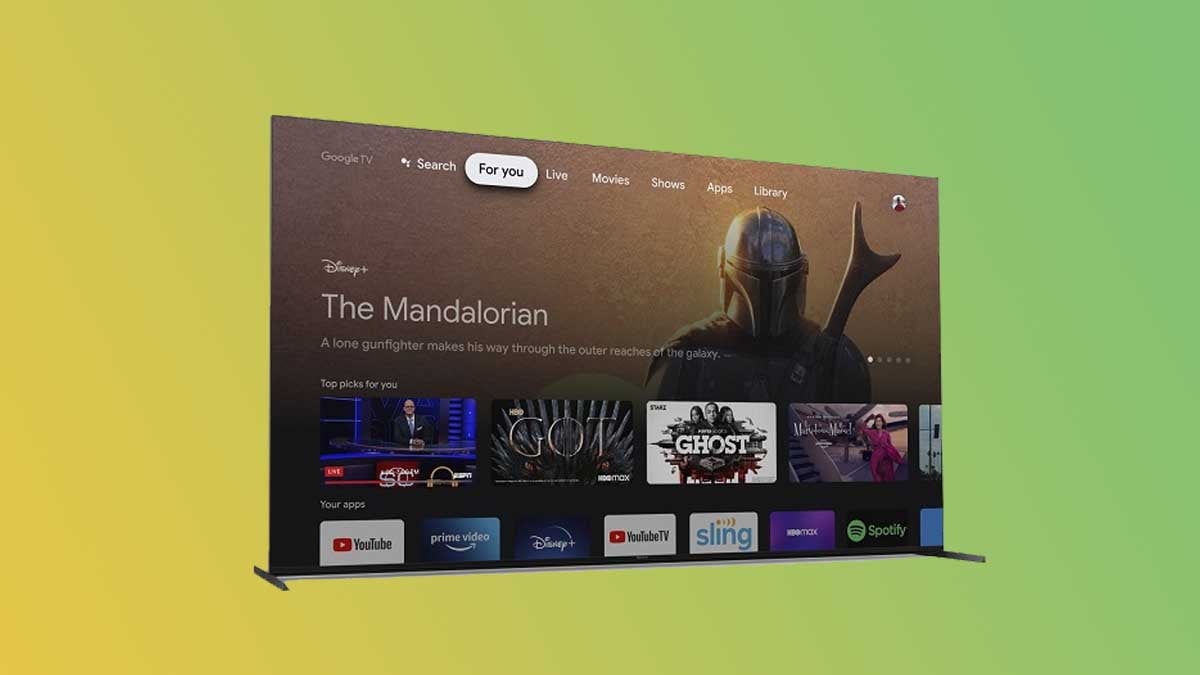 Sony A80J and A95K are both equipped with Google TV 10, which makes an upgrade on top of Android TV. Google TV runs smoothly, has a simple and easy-to-use interface, and offers personalized recommendations.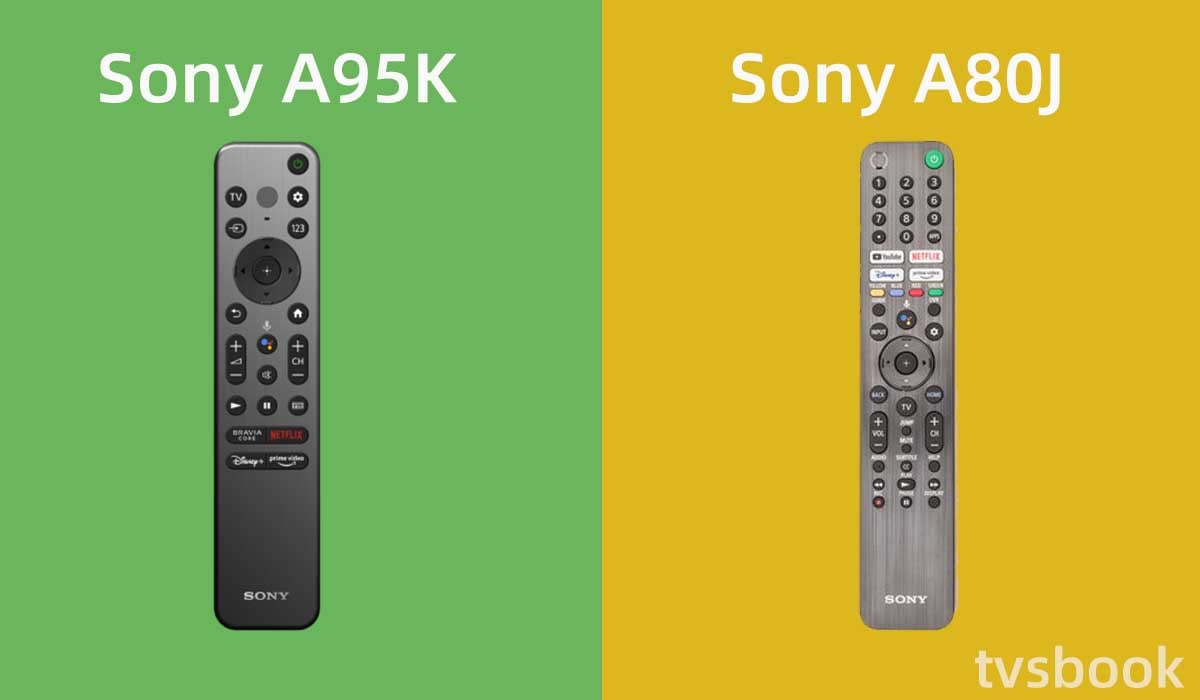 You can download a wide range of streaming services and apps from the Google Store, or cast content from your phone via the built-in Google Chromecast.
The Sony A95K TV remote control is silver in color, with a sensor on the back to illuminate the buttons in the dark. I really like this feature. In addition, the A95K is equipped with a BRAVIA webcam that can be mounted to the top of the TV, and it provides auxiliary functions such as automatic power-saving mode.
The Sony A80J's black remote control has a small keypad that allows you to access popular streaming services via shortcut buttons.
Sony A95K vs A80J: Inputs​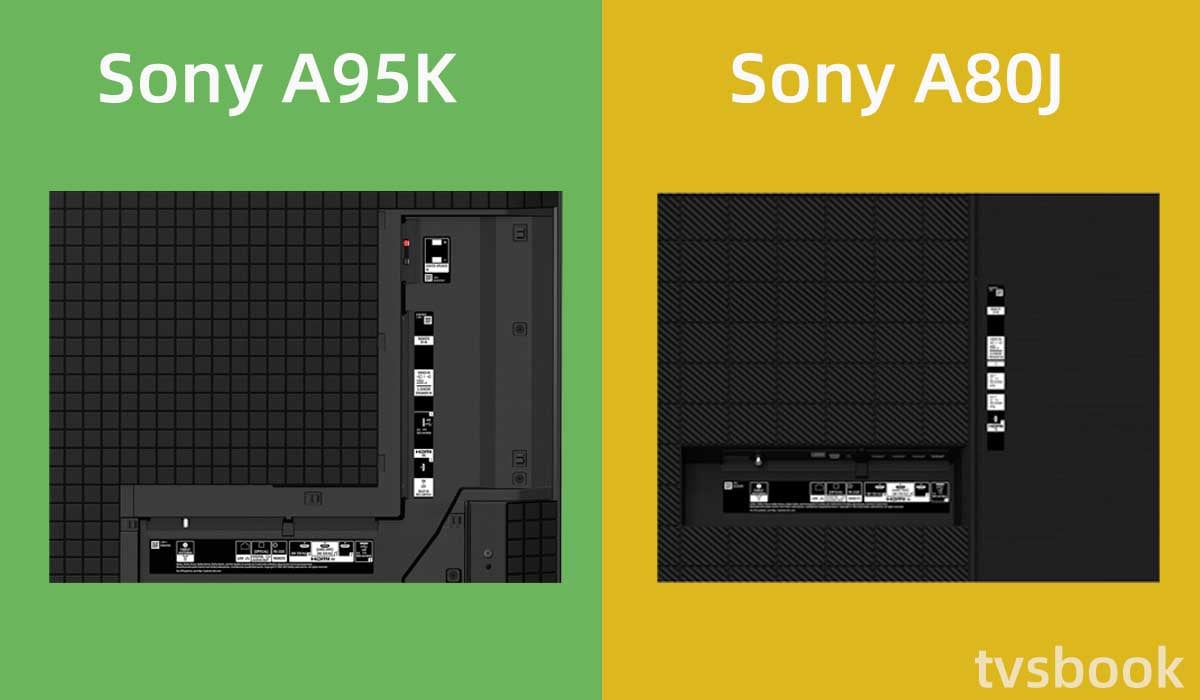 The Sony A95K supports the most common resolutions up to 4k @ 120Hz and comes with two HDMI 2.1 ports. Only two of the TV's ports support Automatic Low Latency (ALLM) and Variable Refresh Rate (VNR) functionality, one of which doubles as an eARC port. This means that if your TV is connected to an eARC device, you can only connect a maximum of one more HDMI 2.1 device.
The Sony A80J has a similar input configuration to the A95K with 4k @ 120Hz support and two of the four HDMI ports support HDMI 2.1. Neither TV can support Dolby Vision at 4k @ 120Hz signals.
Sony A95K vs A80J: Summary​
All in all, the Sony A95K and Sony A80J TVs will not differ too much in terms of overall usage. As the flagship 4K TV of Sony in 2022, Sony A95K is one of the best TVs with its brightness, contrast ratio, picture quality effect, etc. It is definitely worth the money. The A95K delivers a satisfying image in both bright and dim environments.
Of course, if you're looking for value for money, the Sony A80J can give you a similar experience. Its excellent black level, decent brightness, and gaming performance make it an all-around OLED TV.
Both TVs have excellent viewing angles for wider seating arrangements. The downside to both is limited gaming performance and an OLED panel that may be at risk of aging.
If you're on a budget, I recommend the Sony A80J, which won't disappoint.