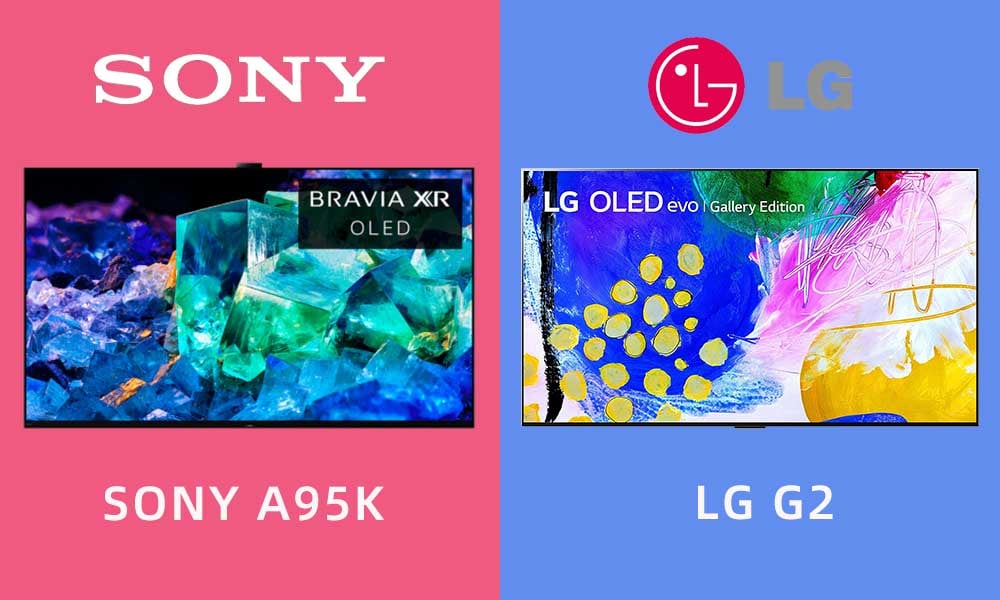 The Sony A95K is definitely one of the best TVs of 2022, with its QD-OLED technology receiving rave reviews from several digital media outlets. The LG G2, another new technological breakthrough, has also received rave reviews. This article will compare the differences and advantages of these two TVs.
1. Picture

​
Since the introduction of
QD-OLED
, people have been waiting for its practical application, and
Sony A95K
turned out to be the first TV to apply this new panel. This means that Sony has brought its brightest OLED colors to date. Compared to TVs equipped with ordinary OLED panels, such as the
Sony A90J
in 2022, the A95 has a much higher peak brightness, which may reach 1,000 nits or even 1,500 nits.
QD-OLED, which combines quantum dots and OLEDs, also combines the best of both, bringing super high contrast and brightness to the forefront.

To match the benefits of this panel, the Cognitive Processor XR used in the Sony A95K has also been improved to bring out better image processing capabilities.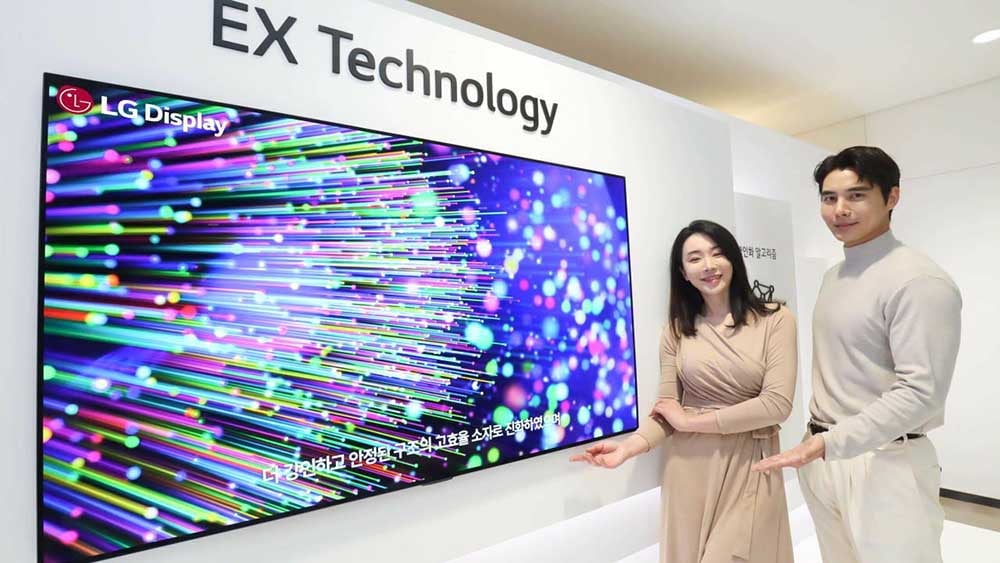 The OLED Evo used in the
LG G2
was first used with last year's LG G1 TV. This year's new model has also been upgraded. This panel increases brightness by using deuterium material, which extends the life of the OLED to deliver a harder voltage without fear of degradation. So the G2 will be brighter than regular OLED. Likewise, LG has considered heat dissipation, and the new G2 has improved peak brightness with an upgraded panel.
In terms of brightness, Sony's A95K may be higher than the LG G2, but brightness and panel are not the only factors that determine picture performance.
2. Design

​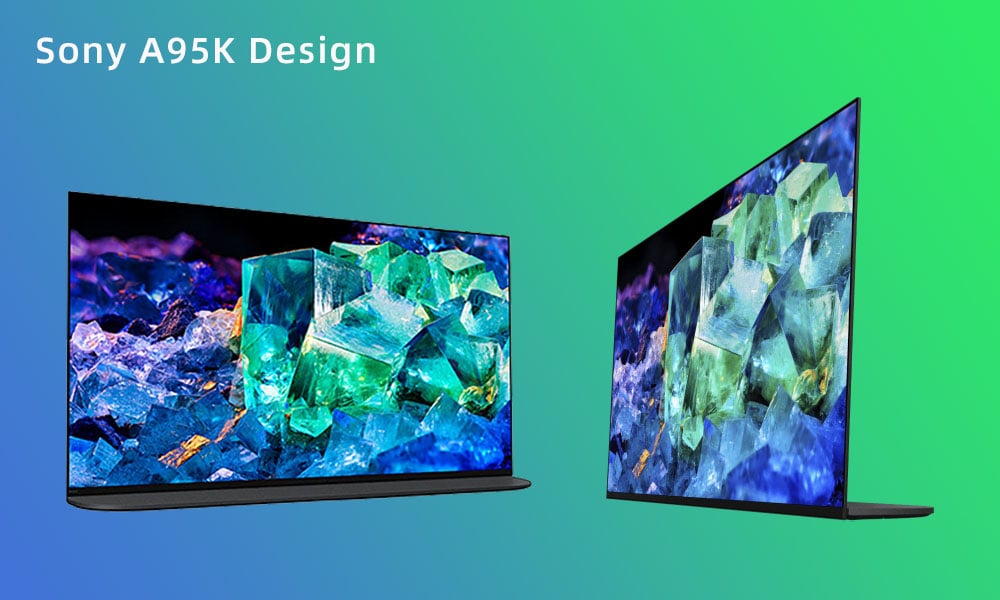 Both the A95K and G2 have very thin panels, and with their extremely thin bezels, they would look great in either a TV cabinet or wall-mounted.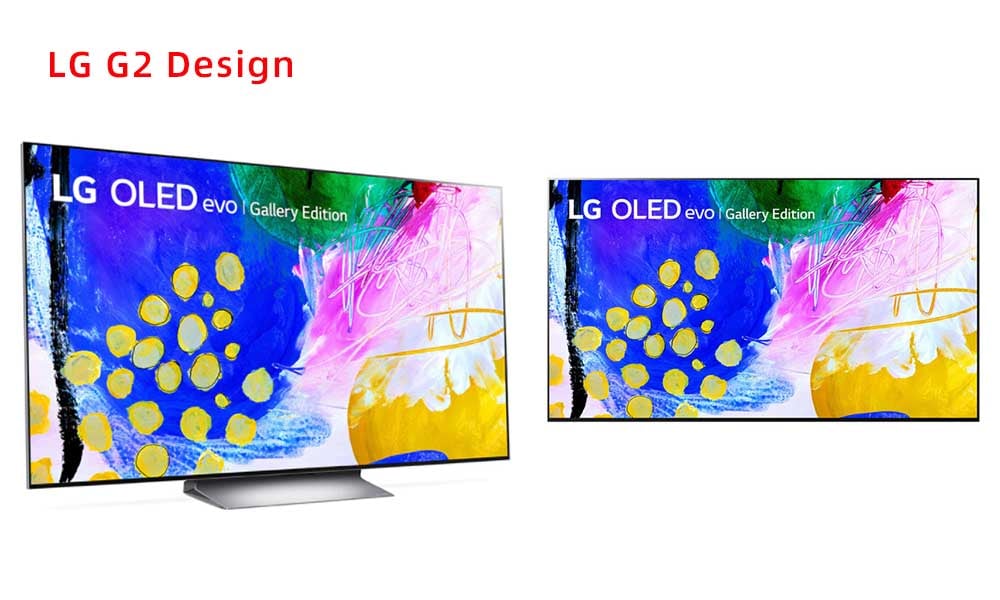 However, the two TVs have different design styles, with LG adopting a gallery design for the new TV. sony has designed a special stand. This stand keeps the TV close to the table, while flipping back and forth to suit your habits and mounting environment.
3. Game

​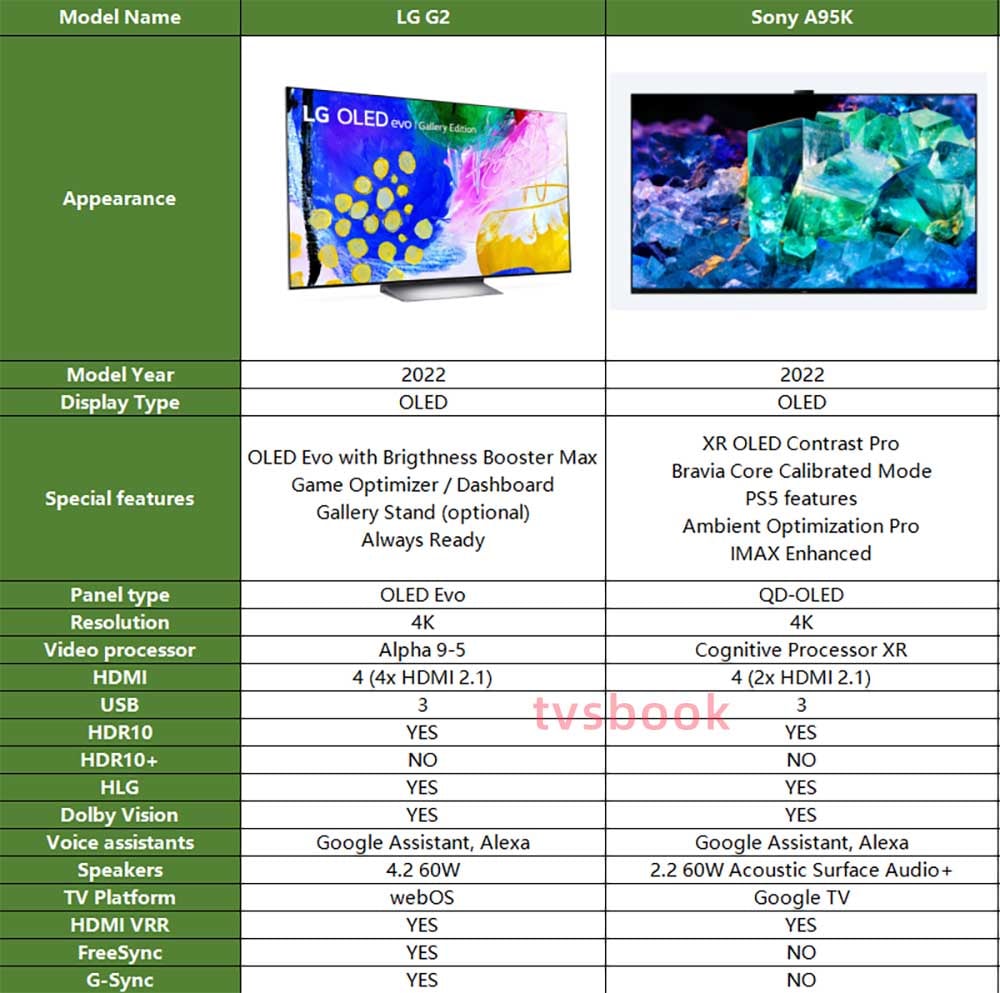 If you are a PS gamer, Sony TV is always the best partner. The A95K is equipped with four HDMI ports, two of which support HDMI 2.1 input and a data rate of 48gbps. The A95K has auto HDR tone mapping and auto genre picture mode, and supports VSR and ALLM.
The LG G2 is likely to be better in terms of gaming configuration. Four HDMI 2.1 ports and support for all next-gen gaming features including VNR, ALLM, FreeSync and G-Sync.
Last edited: