On August 28th, TCL held a grand event to introduce their latest addition to the QD-Mini LED TV lineup: the 115" X11G Max. This TV represents the pinnacle of size and image quality, combining both aspects to create an unprecedented level of opulent aesthetics and an ultimate viewing experience. Positioned as a trendsetter for luxury estate oversized TV screens, TCL aims to redefine the standards of home entertainment.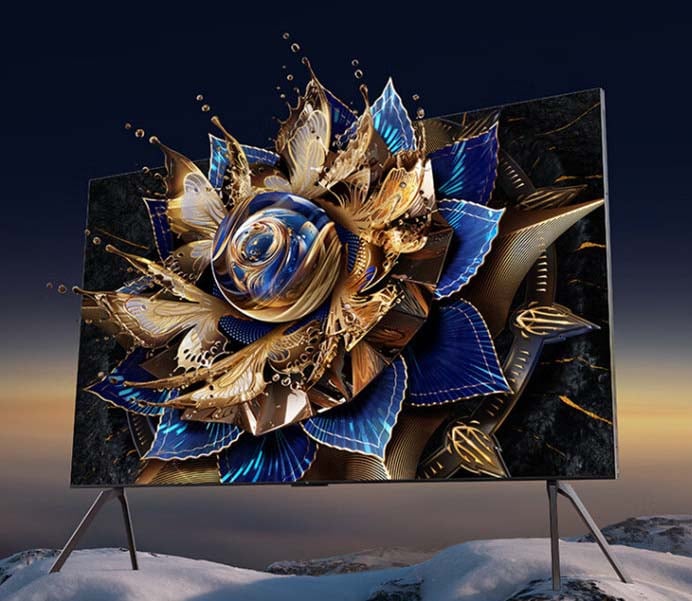 The TCL 115" X11G Max boasts the distinction of being the largest QD-Mini LED TV globally and the first-ever 20,000+ zone QD-Mini LED TV. With its remarkable 115-inch IMAX giant screen, it features a 4-fold increase in backlight zones compared to the previous benchmark, exceeding 20,000 zones. The peak brightness, which is the cornerstone of its visual excellence, reaches an industry-leading XDR 5000 nits. This remarkable display is further enhanced by the integration of A++ Butterfly Wing Starlight Screen, the flagship M2+ TXR Mini LED image enhancement chip, AnQing 6.2.2 Hi-Fi audio system, intuitive control desktop UI, and an elegant slim integrated design. All these premium features seamlessly harmonize with the essence of luxury homes, solidifying TCL's position as a frontrunner in the domains of Mini LED and oversized TV screens.
According to information from the product page, the TCL 115" X11G Max is powered by the advanced M2+ TXR Mini LED image enhancement chip, offering over 20,000 zones, XDR 5000 nits peak brightness, and an impressive △E<0.99, complemented by the A++ Butterfly Wing Starlight Screen.
TCL 115" X11G Max introduces a groundbreaking micro-level high-efficiency Mini LED light-emitting chip and optical-grade micro-lens, working in conjunction with a groundbreaking 20,000+ zone backlight, achieving pixel-level precise light control.
Moreover, the TV features a 6-core LED chip known as the "Hexa-Crystal Core," which leads to a 27.5% increase in brightness and a 30.2% improvement in energy efficiency.
The design of the TCL 115" X11G Max showcases an elegant slim integrated design, incorporating the Premium QD-Mini LED Gold Standard and Mini LED starry texture. The interface and cable management aspects have been thoughtfully optimized.
In terms of connectivity, the TCL 115" X11G Max supports USB 3.0 and HDMI 2.1 ports.
Audio quality is equally paramount in the TCL 115" X11G Max, which includes an AnQing 6.2.2 Hi-Fi audio system. With 24W power, 6 independent power amplifier chips, and a 6L speaker volume, it achieves super-low bass of 50Hz and a powerful double-drive sub-bass. The Star Surround Sound enhances the merging of sky sound and left-right surround sound, taking audio quality to the next level.
Running on the Android operating system, the TCL 115" X11G Max boasts storage of 4GB+128GB and supports WiFi 6. In terms of smart features, it introduces the intuitive control desktop UI and supports the voice assistant "Little T," providing six different screen projection methods for added convenience.