Hisense has recently unveiled its latest addition to the world of art televisions - the Hisense Art TV 55R7K. Combining stunning visual displays, immersive sound, and a unique approach to art integration, this television sets itself apart in the market. In this essay, we will explore the key features and capabilities that make the Hisense Art TV 55R7K an intriguing choice for art enthusiasts and tech-savvy consumers alike.
Aesthetic Brilliance
The Hisense Art TV 55R7K is more than just a television; it's a high-quality art piece for your living space. It promises to be a visual delight with its matte screen finish and original artwork displays. This television is designed to seamlessly blend into your living room or gallery, effortlessly transitioning between being a functional TV and a stunning piece of art.
Display Excellence
One of the standout features of the Hisense Art TV 55R7K is its display quality. It supports 4K resolution at an impressive 120Hz refresh rate, ensuring sharp and smooth visuals. The television covers 95% of the DCI-P3 color space, which means colors are vibrant and true to life. With a palette of 1.2 billion colors, this TV guarantees a captivating visual experience.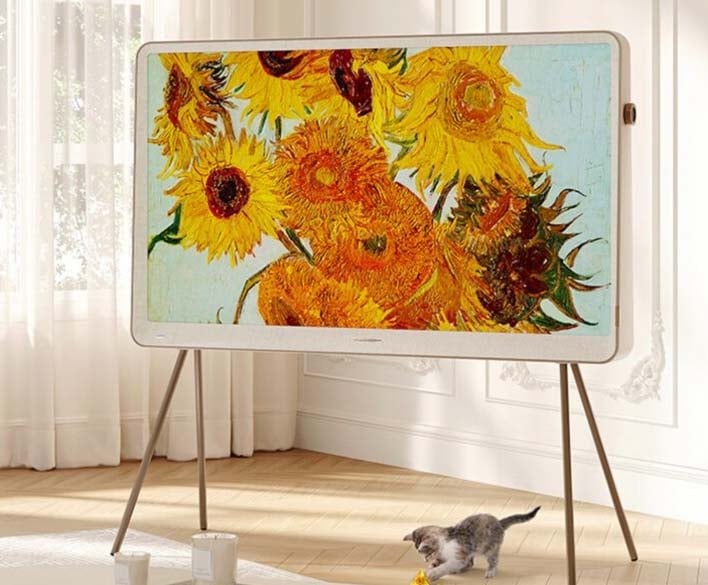 Immersive Sound
The Hisense Art TV 55R7K doesn't just focus on visuals; it's also designed to deliver exceptional audio. It supports Dolby Atmos and DTS dual decoding, ensuring that the sound quality matches the visual brilliance. To further enhance the audio experience, it includes an independent subwoofer for deep and powerful bass.
Artistic Integration
One of the unique selling points of the Hisense Art TV 55R7K is its dedication to art integration. It comes with a detachable floor stand, allowing it to be displayed as if it were an art piece on an easel. The television includes a collection of world-renowned artworks, making it a conversation starter and a centerpiece in any room. The "companion digital art" feature, supported by AI-powered interaction and environmental awareness, adds a new dimension to how art can be experienced in your home.
Conclusion
The Hisense Art TV 55R7K represents a harmonious fusion of technology and artistry. With its impressive display capabilities, immersive sound, and unique art integration features, it offers a multifaceted entertainment and aesthetic experience. Whether you're watching your favorite films, enjoying high-definition art displays, or simply reveling in the sheer elegance of its design, the Hisense Art TV 55R7K is a testament to Hisense's commitment to innovation and creativity. This television is more than just a screen; it's a gateway to a world of visual and auditory splendor, and a testament to the evolving landscape of modern home entertainment.
Last edited: