The functionally named Pocket Projector is a mini projector that pairs with your phone to shine photos, videos and presentations onto the wall up to 110 inches from corner-to-corner. One part of the device sits flat on a surface, while the projector bit rotates up to 90 degrees to angle the projection correctly.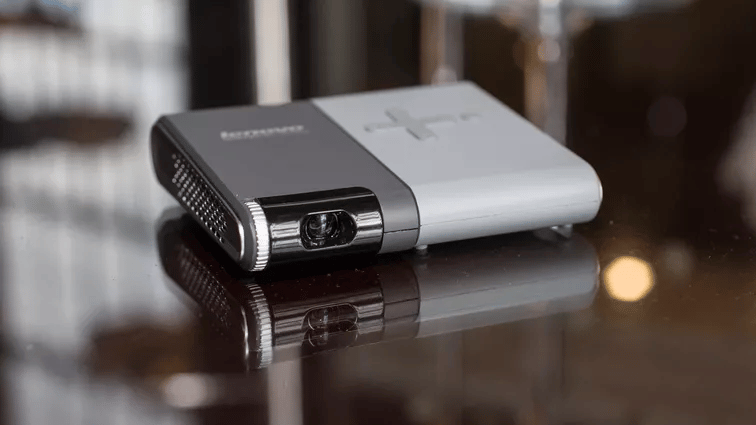 The Pocket Projector's LED light pumps out 50 lumens of brightness, with a contrast ratio of 1,000:1. The resolution of the image is 854x480 pixels, so it's nowhere near high definition; this is clearly a bit of fun rather than a serious movie-watching proposition.
Video can be displayed in 4:3 and 16:10 aspect ratios. It has two built-in 0.5W speakers, one on each side. The battery lasts up to 2.5 hours, so you'll get through home movies of your holiday but not "Lawrence of Arabia".
The projector speaks to your phone by plugging in a MicroUSB cable, or connecting wirelessly via DLNA or Miracast. That means you need a phone that supports those wireless standards.
You can also play back video from a microSD card. It plays MP4, MP3, AVI and JPEG files.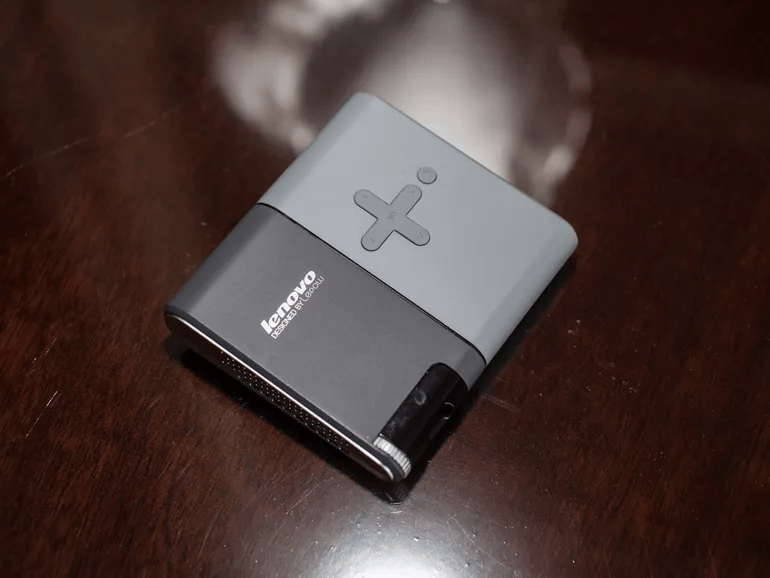 Measuring 104mm by 25mm by 100mm, the Pocket Projector rather stretches the credibility of its name just as it stretches the material of your slacks. It does fit in a jacket and just slides into jeans as long as they're not too skinny, but it won't fit in a shirt pocket.
On top of the fact that it's a bit chunky, we found that the model we saw felt cheaply made. It was a preproduction sample, but any device with a hinge or moving parts can be susceptible to damage. Sadly, the loose hinge on the sample I tried didn't fill me with confidence.
That wouldn't be a problem if the device was as cheap as it was cheerful. But in the US it will cost $250! Local prices and release dates will be revealed in due course, but if directly converted is roughly £160 or AU$320. You'd have to think hard about how much you'd use it before splashing that kind of cash on what is essentially a toy.
To me, this feels like the sort of thing you buy for your dad and he uses once and chucks it in a drawer. If that's worth 250 bucks to you, then have at it, as it is ultimately a fun little gizmo.
Last edited: