News has emerged that nokia is about to unveil a new nokia TV. The new nokia TV has a 43-inch screen with an ultra-narrow bezel, JBL sound and android 9.0, according to a preview page on Indian e-commerce site Flipkart.
The new 43-inch nokia TV is coming soon with a JBL custom speaker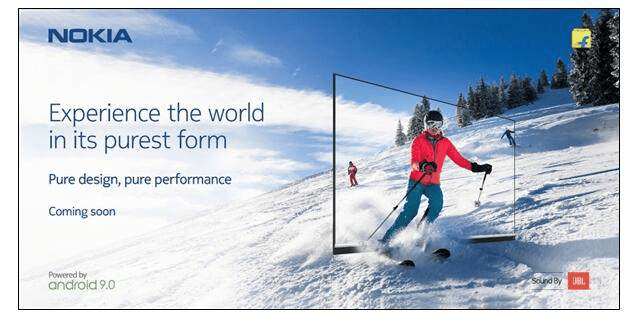 In last December, the first nokia 55-inch TV went on sale in India. The 55-inch nokia TV has a full 4K screen, supports MEMC motion compensation technology, and has 2.25gb of storage. It costs about $550.
Compared to the 55-inch nokia TV, the 43-inch nokia TV seems to have a very similar configuration except for the difference in screen size -- both have a JBL sound system, both run android 9.0, and even the styling has an overloaded bezel design.
Although the new 43-inch nokia TV has not yet been officially announced, it is reported that the new 43-inch nokia TV will cost around $450. Some users questioned whether the nokia TV seemed too expensive for a 43-inch series.
Last edited: