Display technology is constantly updated and iterated to optimize not only the technology but also the user experience. Mini LED as a hot display technology, Apple, Huawei, Samsung, LG, and other brands in this field layout.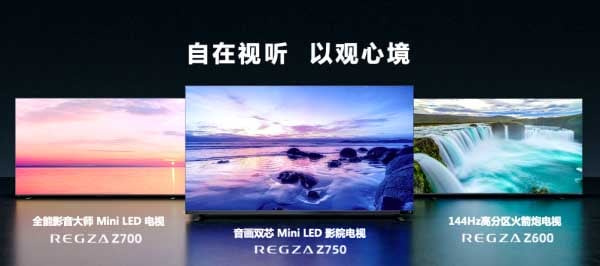 On April 7, Toshiba TV held the 2023 spring product release conference, released Toshiba REGZAZ750, REGZA Z700, and REGZA Z600 three new models, and launched a new generation of Mini LED high-end display scheme, leading the new trend of industrial development.
In the 2023 Toshiba TV spring new product release conference, the new generation of high-end MiniLED display scheme caused concern in the industry. Compared with ordinary Mini lamp beads, the lamp beads are reduced by 96%, but the brightness can reach 4 times that of ordinary Mini lamp beads, realizing more accurate light control and exquisite restoration of picture details. Taking
Toshiba REGZAZ750
with new display technology as an example, compared with ordinary Mini LED, the light control accuracy is improved by 40%, and the luminous Angle and light source utilization rate are improved by 10%.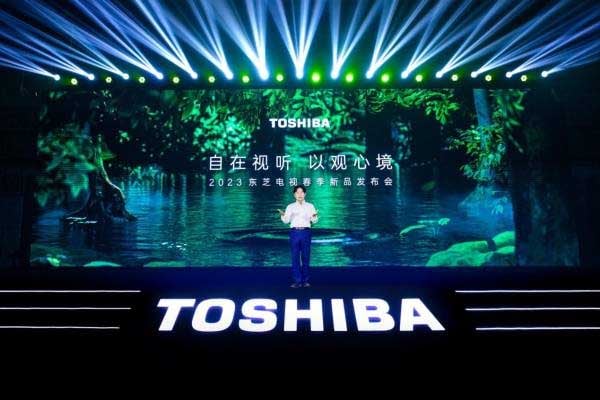 Among the new products released by Toshiba TV this time, Toshiba REGZAZ750 belongs to the private cinema series, which is a high-end model of Mini LED. It carries on the advantages of Toshiba TV's audio and video and provides a new reference for the industry with the performance of picture quality and sound quality and a more immersive experience.
Relying on more than 70 years of technical precipitation, top audio-visual adjustment experts, AI model adjustment, and other core strengths, Toshiba TV to "restore the real world, the natural world" picture quality concept and "audio-visual integration, immersive" sound quality concept, let professional audio-visual, quality and reliable product image deeply rooted in the hearts of people.